After a successful  Art Rotterdam Week we have decided to prolong the KEILECONTEMPORARY exhibit.
At the Keilepand – a former warehouse in the midst of the M4H area – you will have to opportunity to experience the works by Johan Gelper (BE) and Zhixin Liao (CN).
The exhibition will be open during three days; Saturday 15, Thursday 20 and Saturday 22 February.
KEILECONTEMPORARY
Keilestraat 9F
3029 BP Rotterdam
Opening times:
15 February  13:00 – 17:00
20 February  17:00 – 20:00
22 February  13:00 – 17:00
KEILECONTEMPORARY is an initiative by har. and the Keilecollective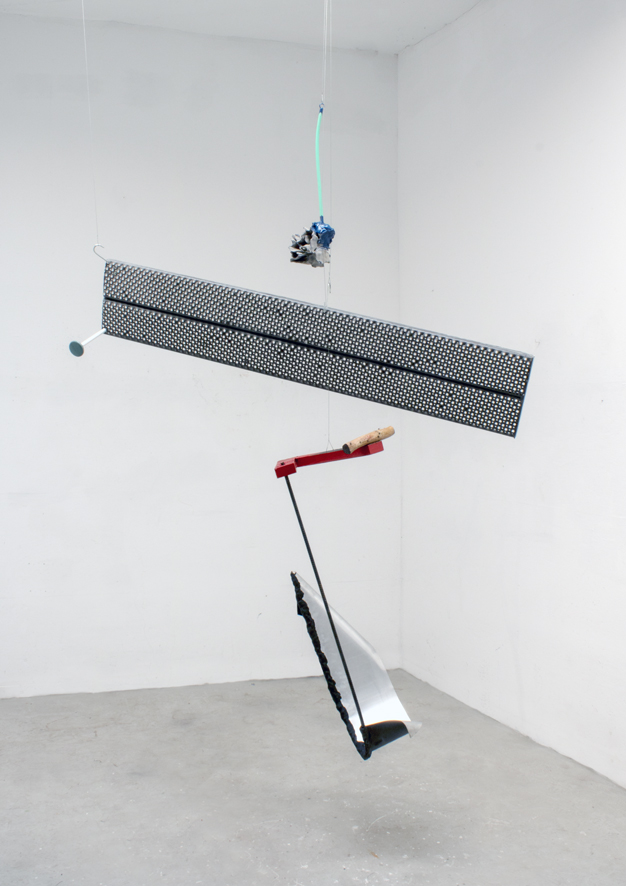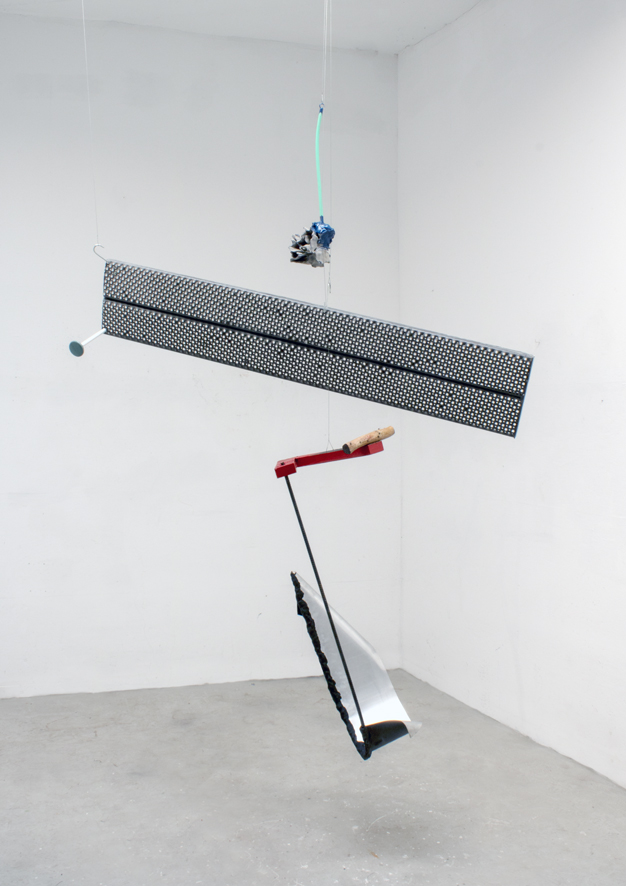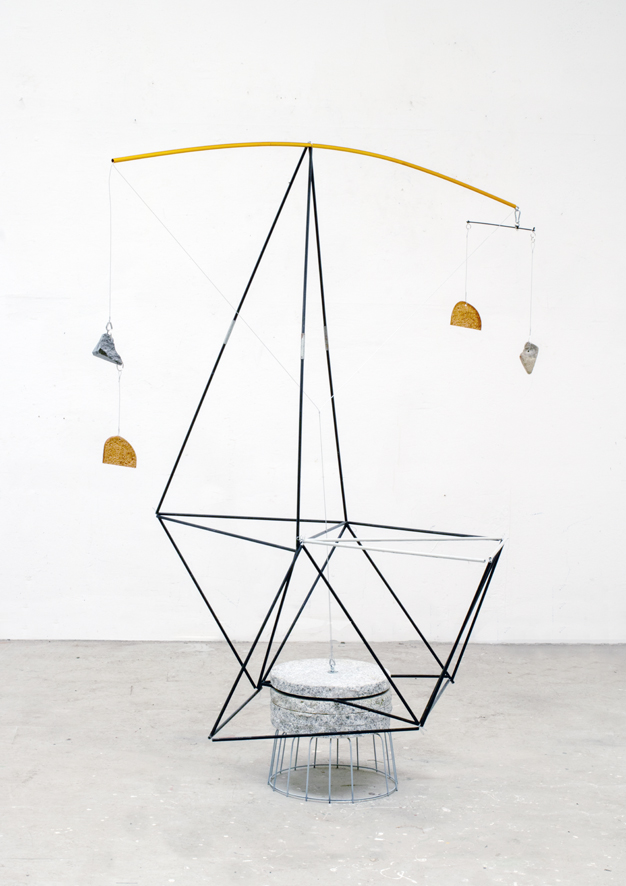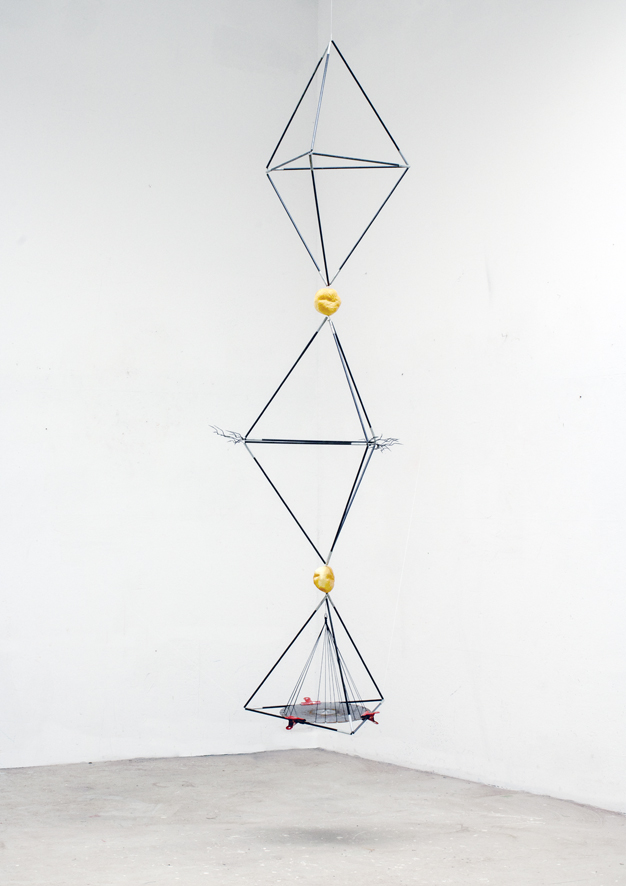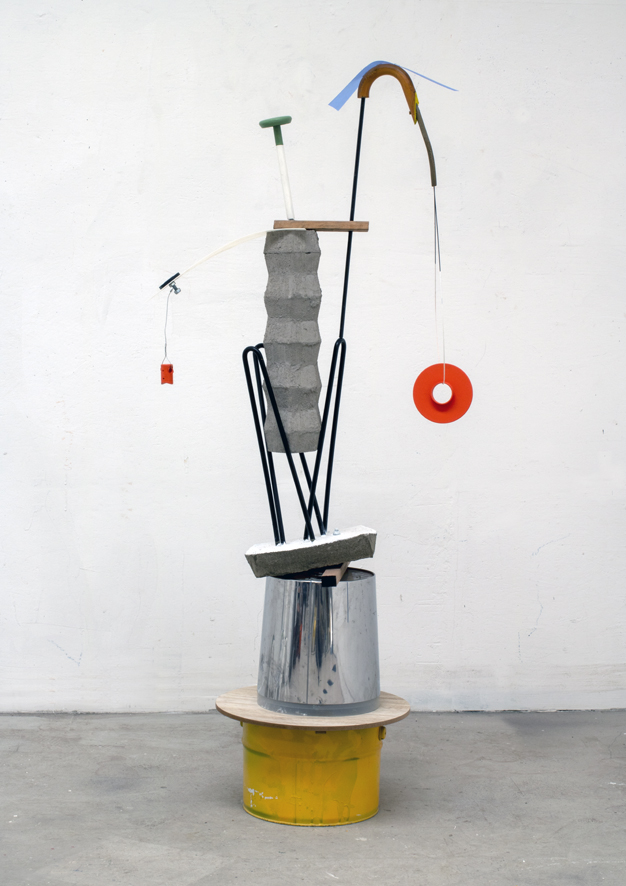 Constellations…
Is a fitting description by Ghent-based artist Johan Gelper (1980) regarding his spatial works.
His Sculptures, installations, constellations, are characterized by the interplay of movement, space, volumes and lines.
At KEILECONTEMPORARY one of the works present is ' Constellation with abstract head'. An intricate assembly of different -seemingly random – materials stacked on top of each other with a 'classical' base.
In his work, Gelper reflects on the elements of sculpture " materials, balance, composition" providing an interesting contribution to the medium. At times his works seem to defy gravity and scale. For example the work 'tetrahedronal column' is a suspended  brancusian column comprised of tentpoles, ropes and twigs.
His works are a continuous invitation for observation, they unveil the artists interest in biomorphic forms and processes. Hint at his knowledge in mechanics, yet the autonomous character of sculpture stays evident.
johan gelper.com
Perception
The work of Zhixin Liao can be characterized as a play of perception.
What you see isn't necessarily what you get. For instance, you might be looking at a painting (..) or be a part of it.
He creates space in which misunderstanding or obscurity are un-intentional factors. He needs those inaccuracies to be part of the work.
At KEILECONTEMPORARY Zhixin Liao will present a mix of sculpture, installation, painting and video. The space itself being the canvas for the work.
liao-zhixin.com