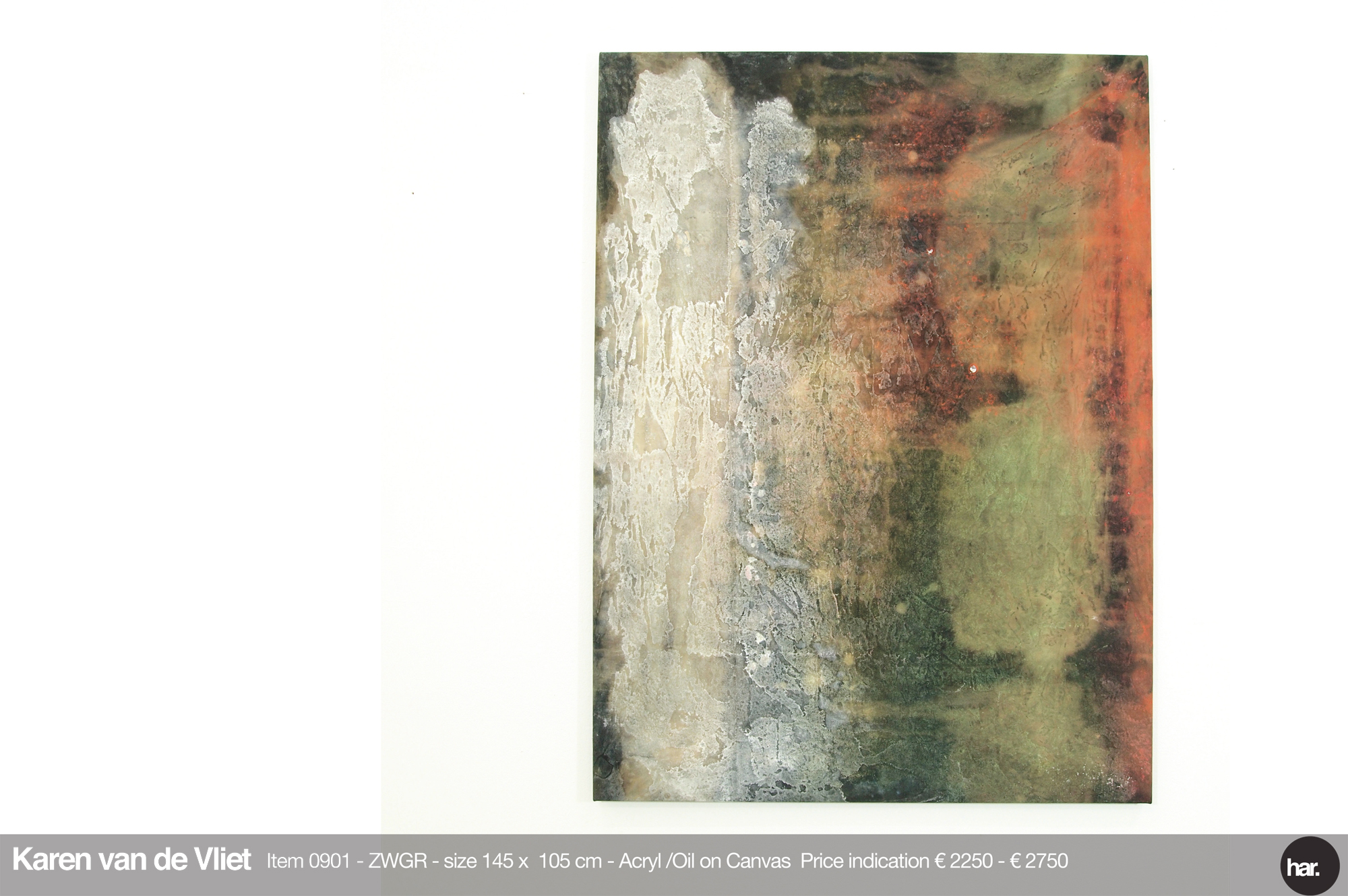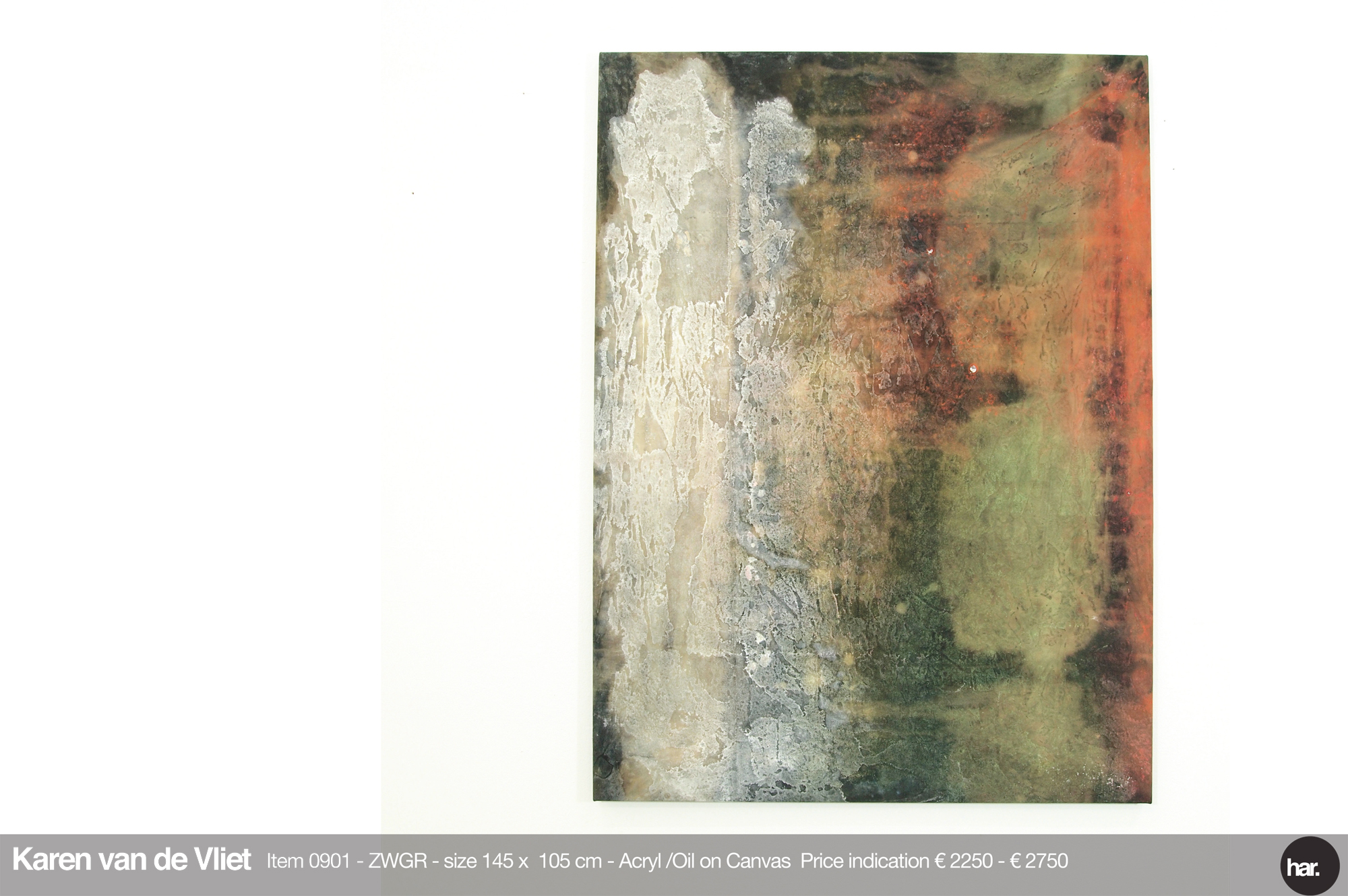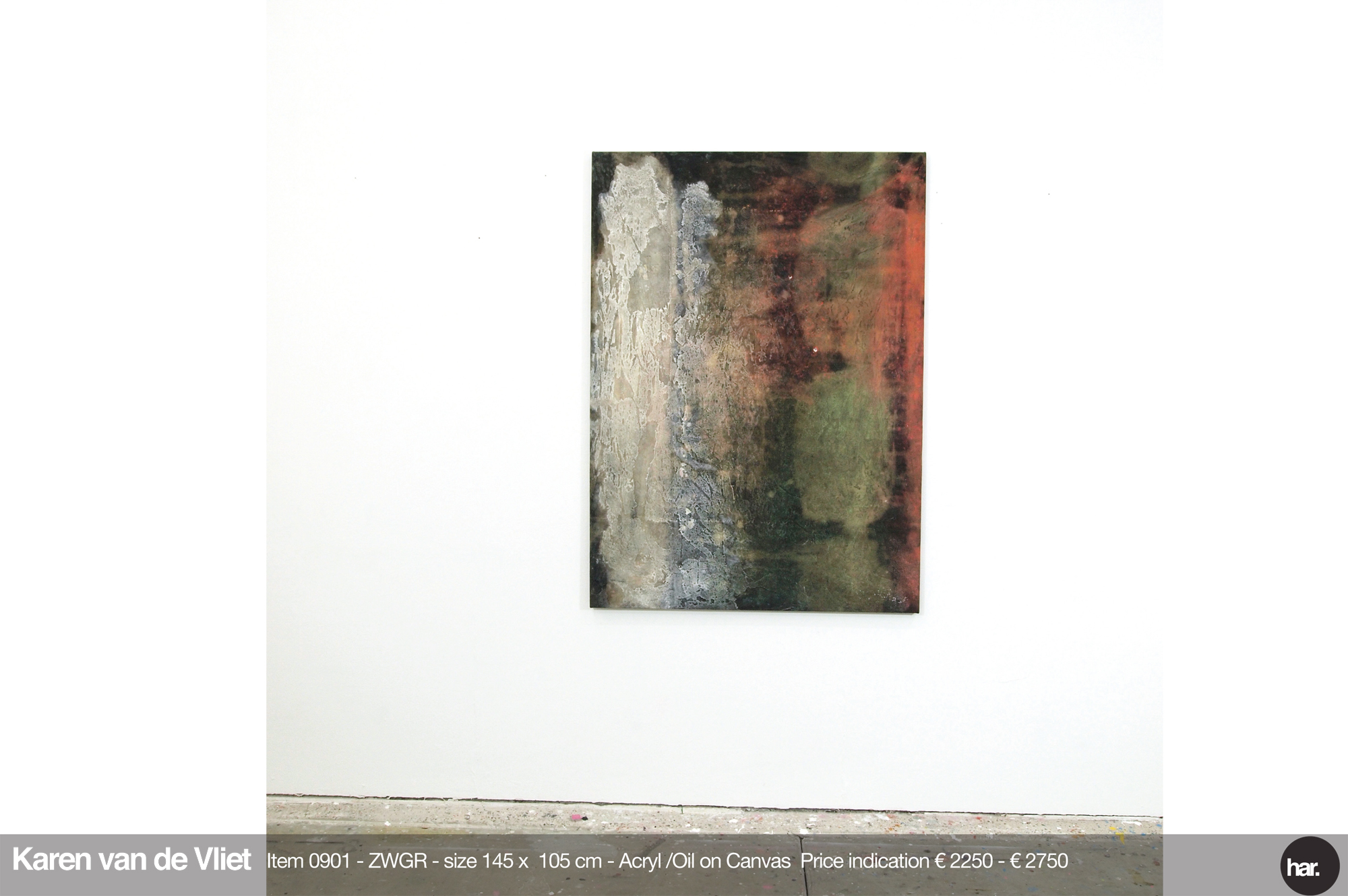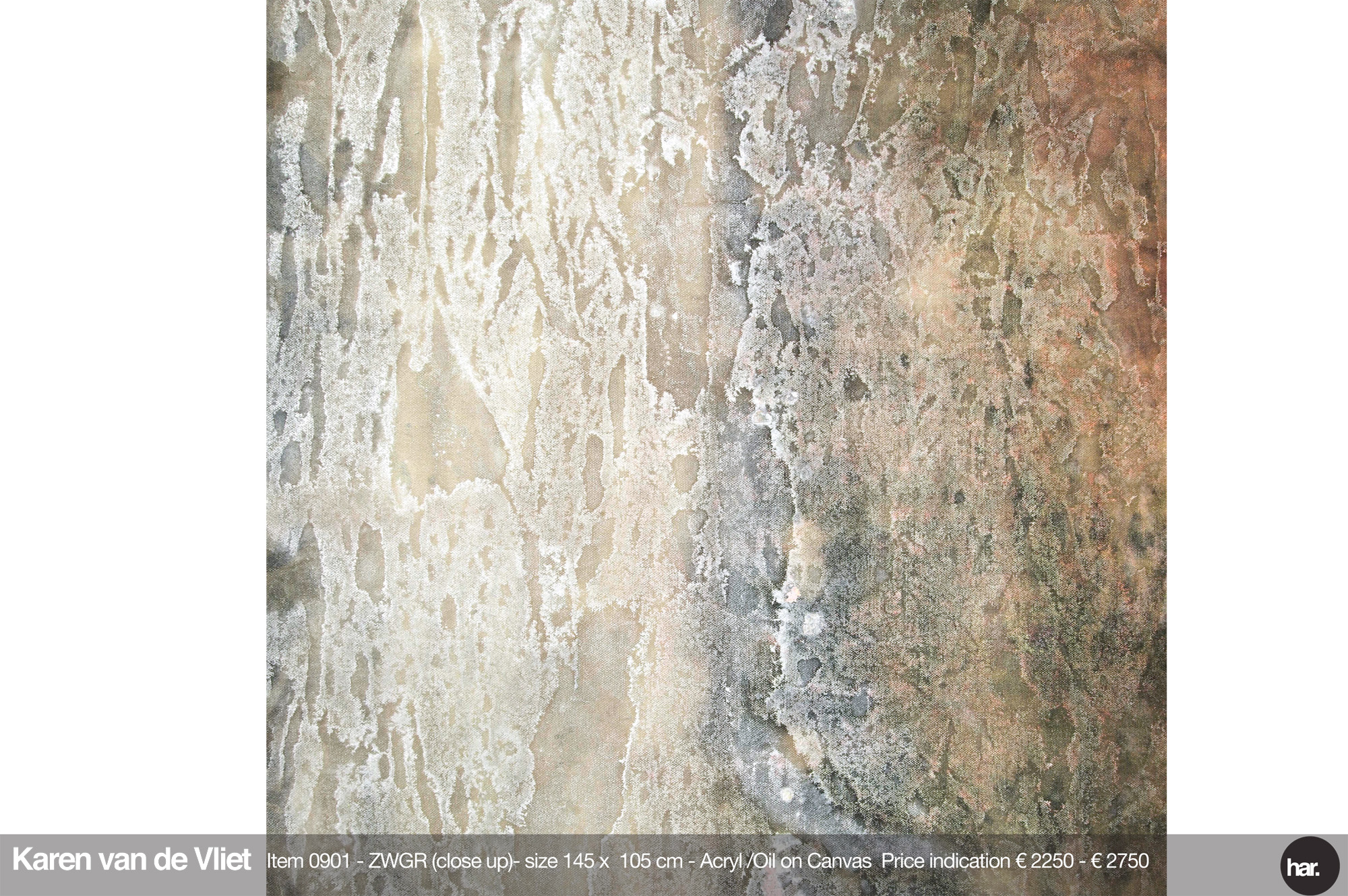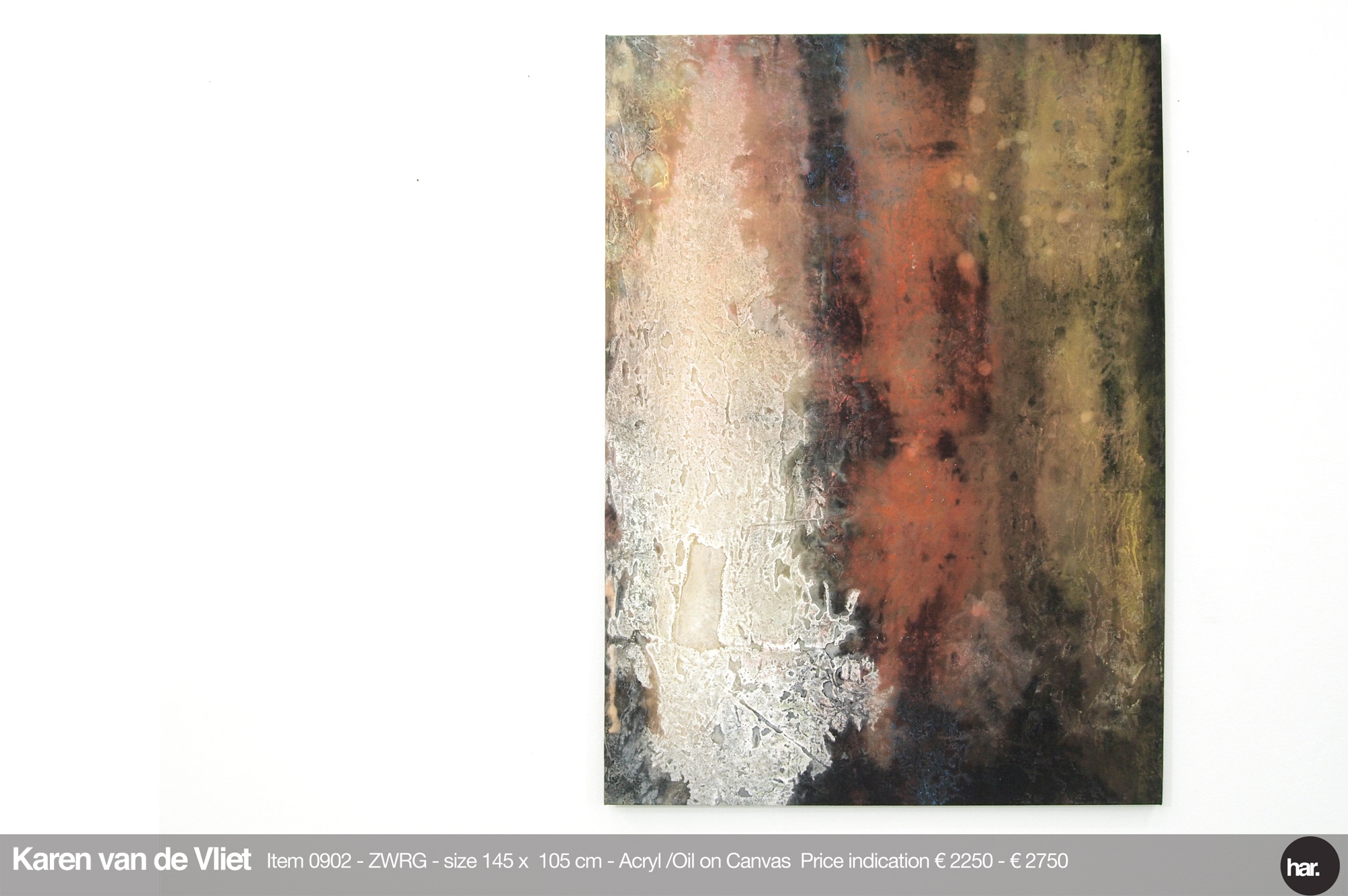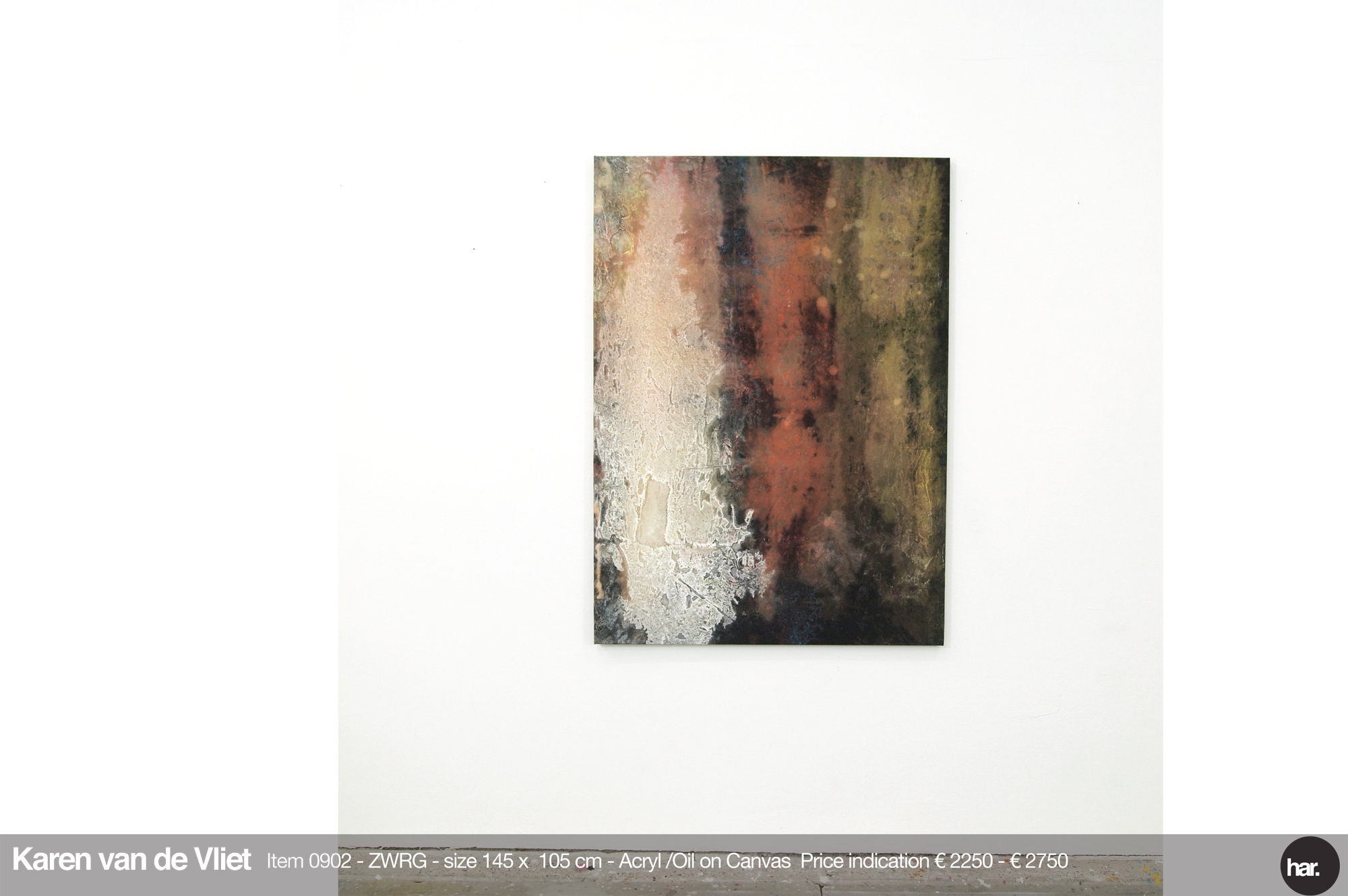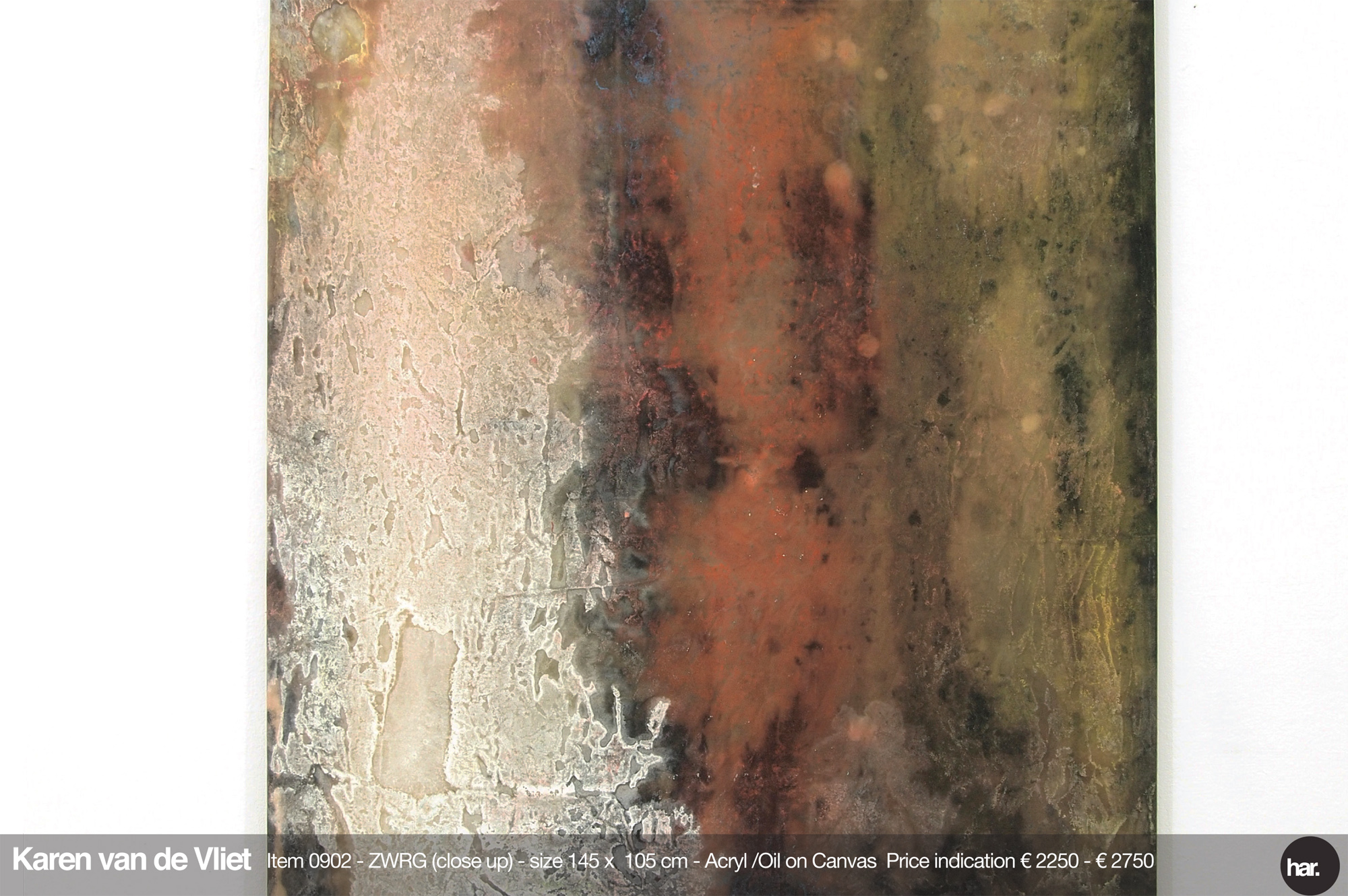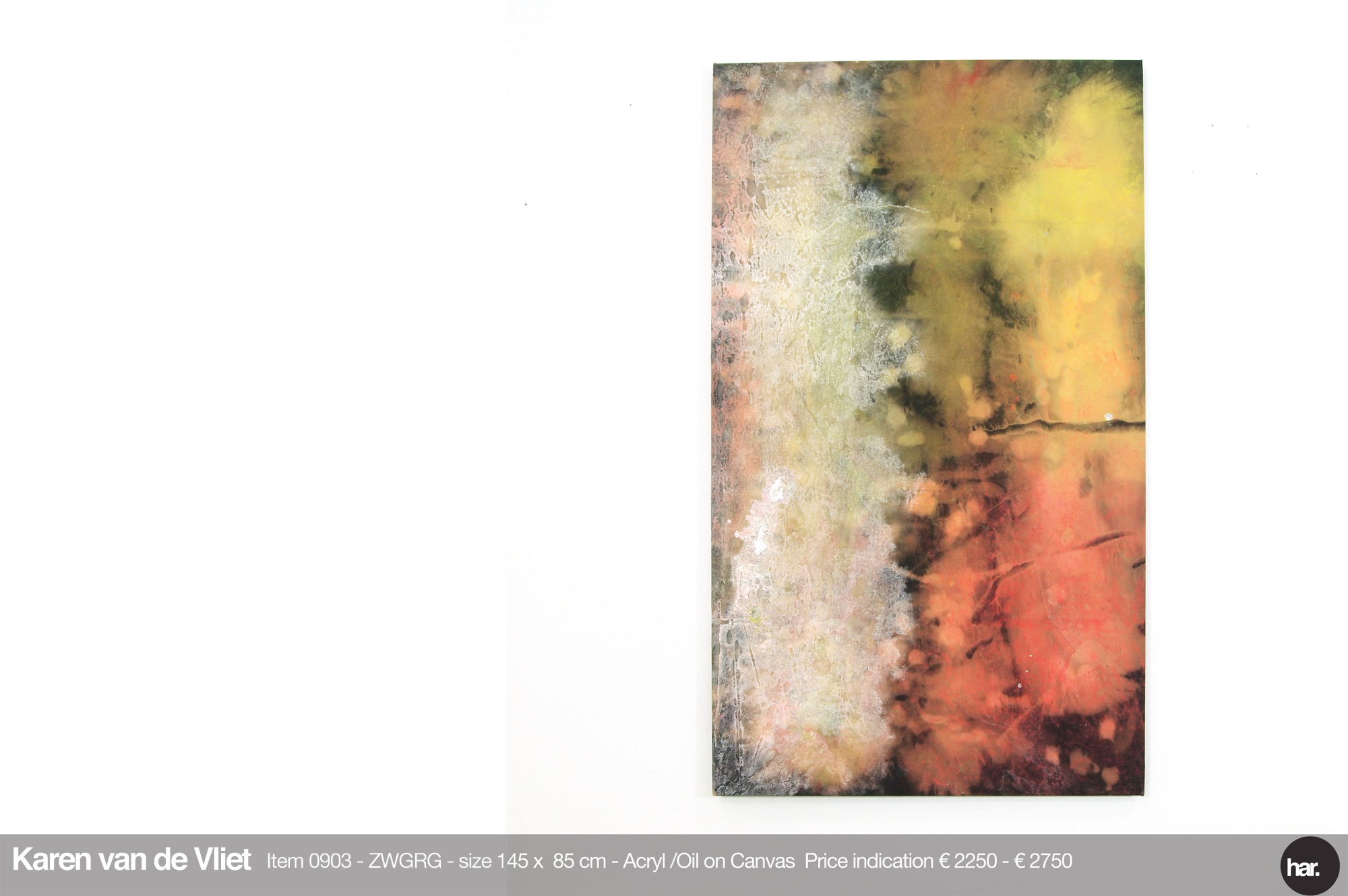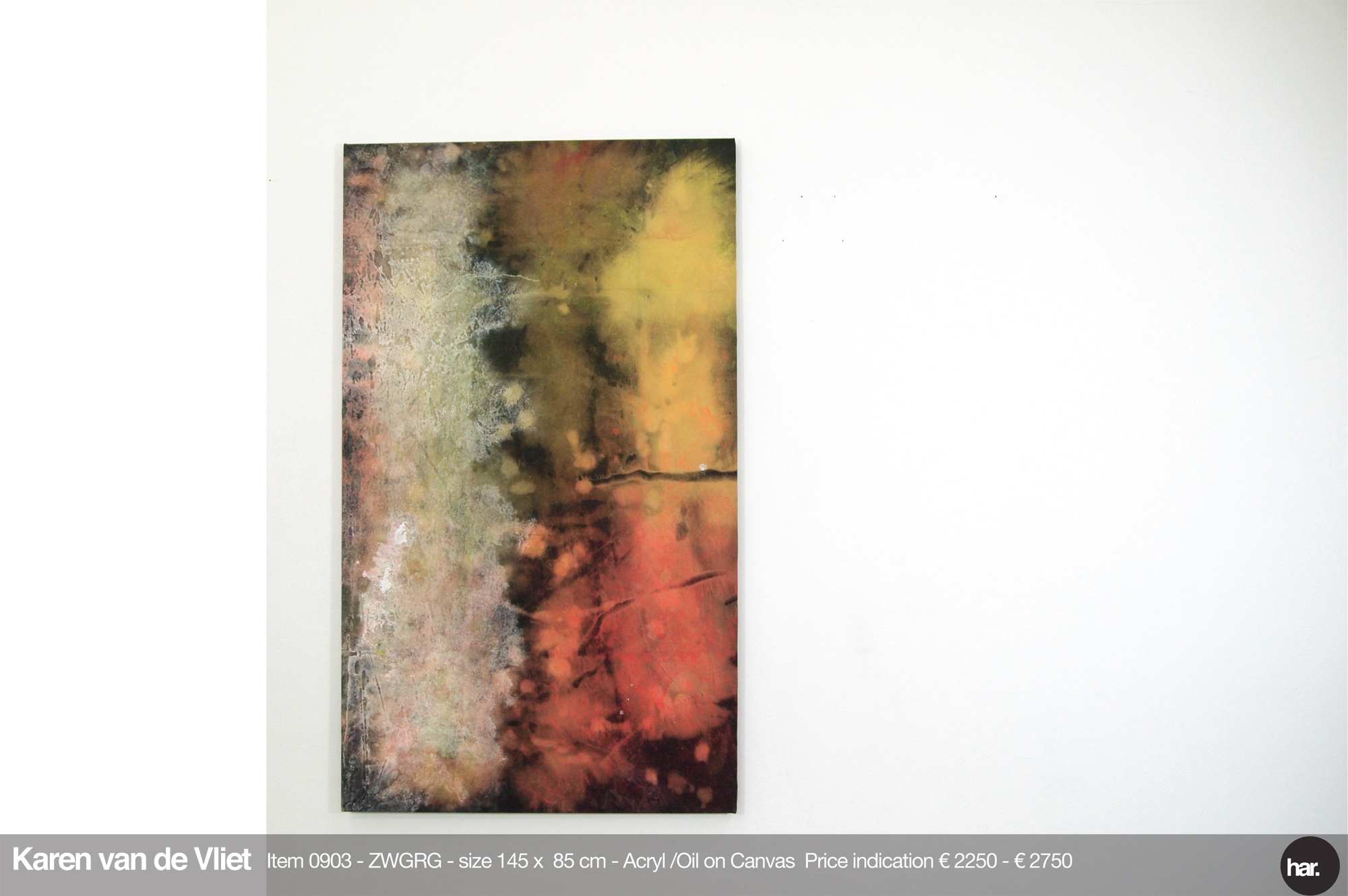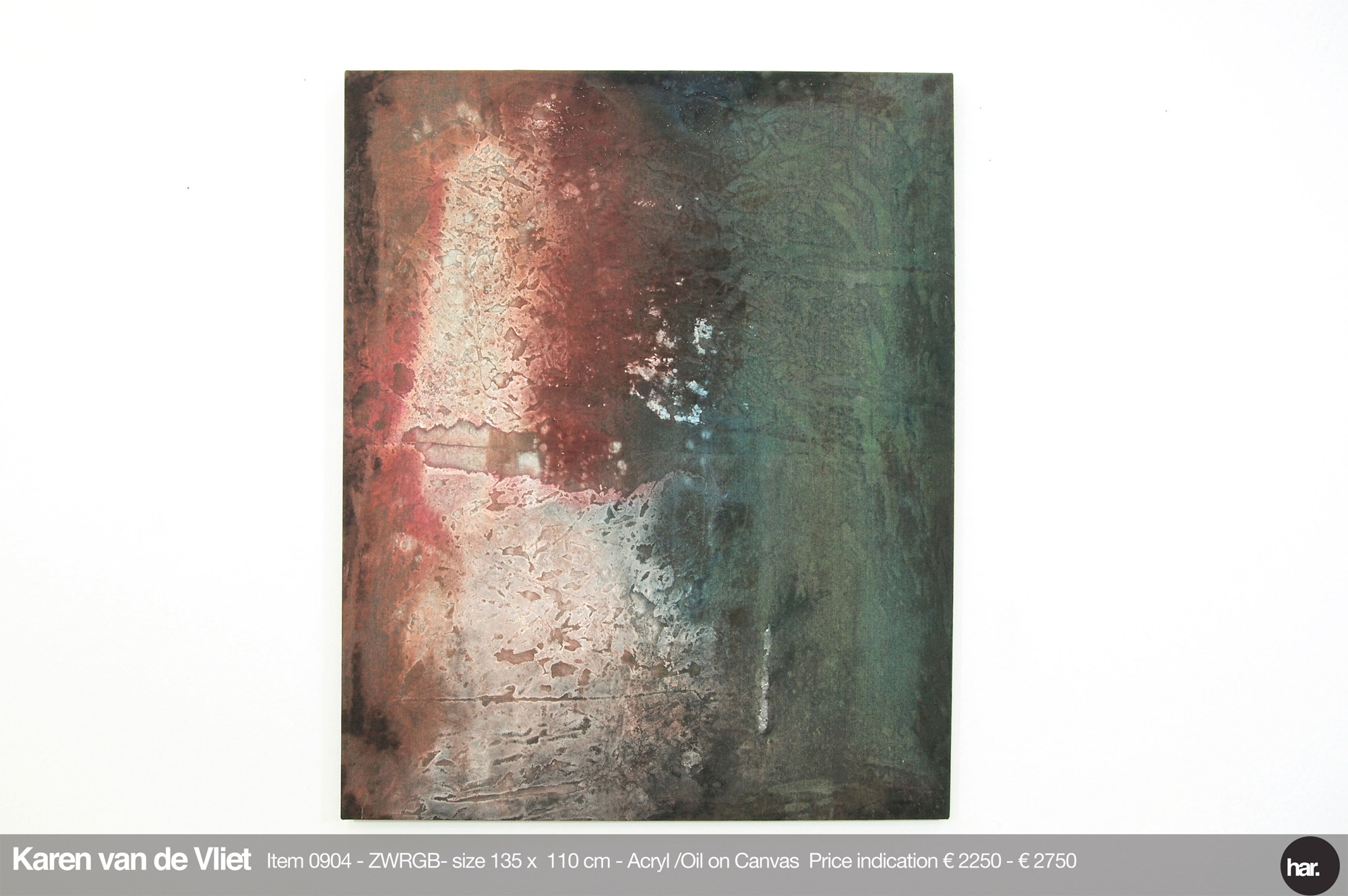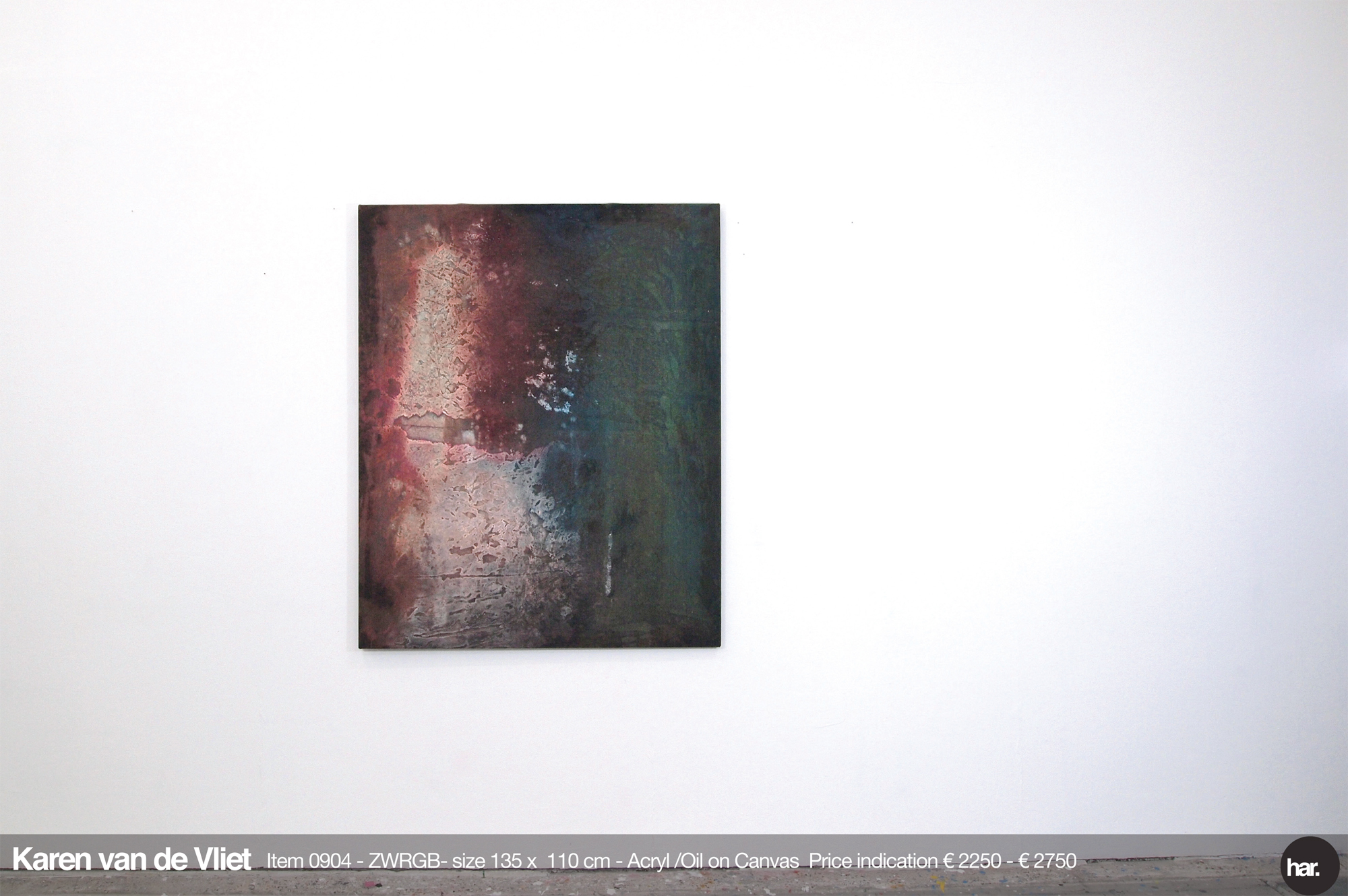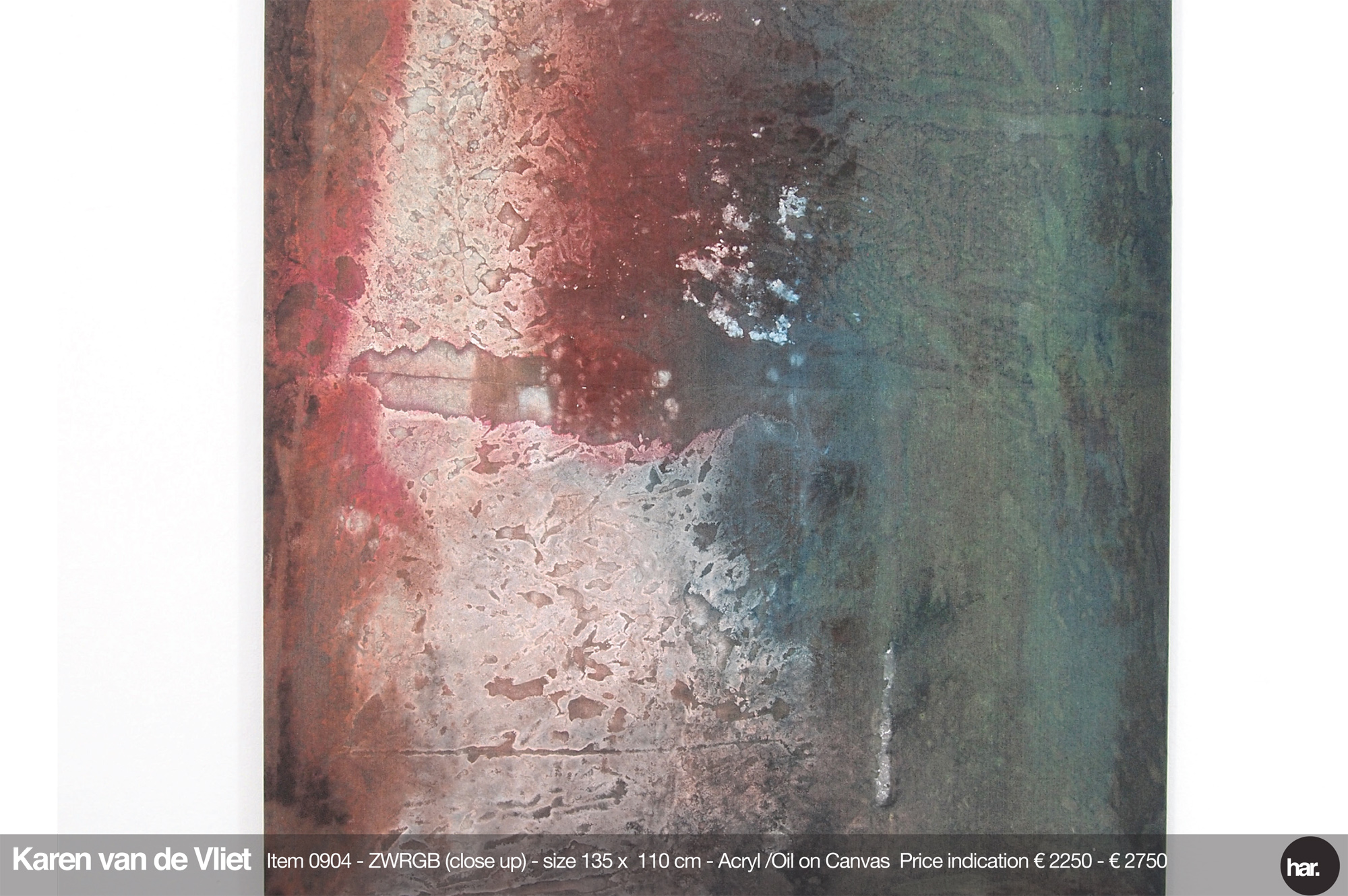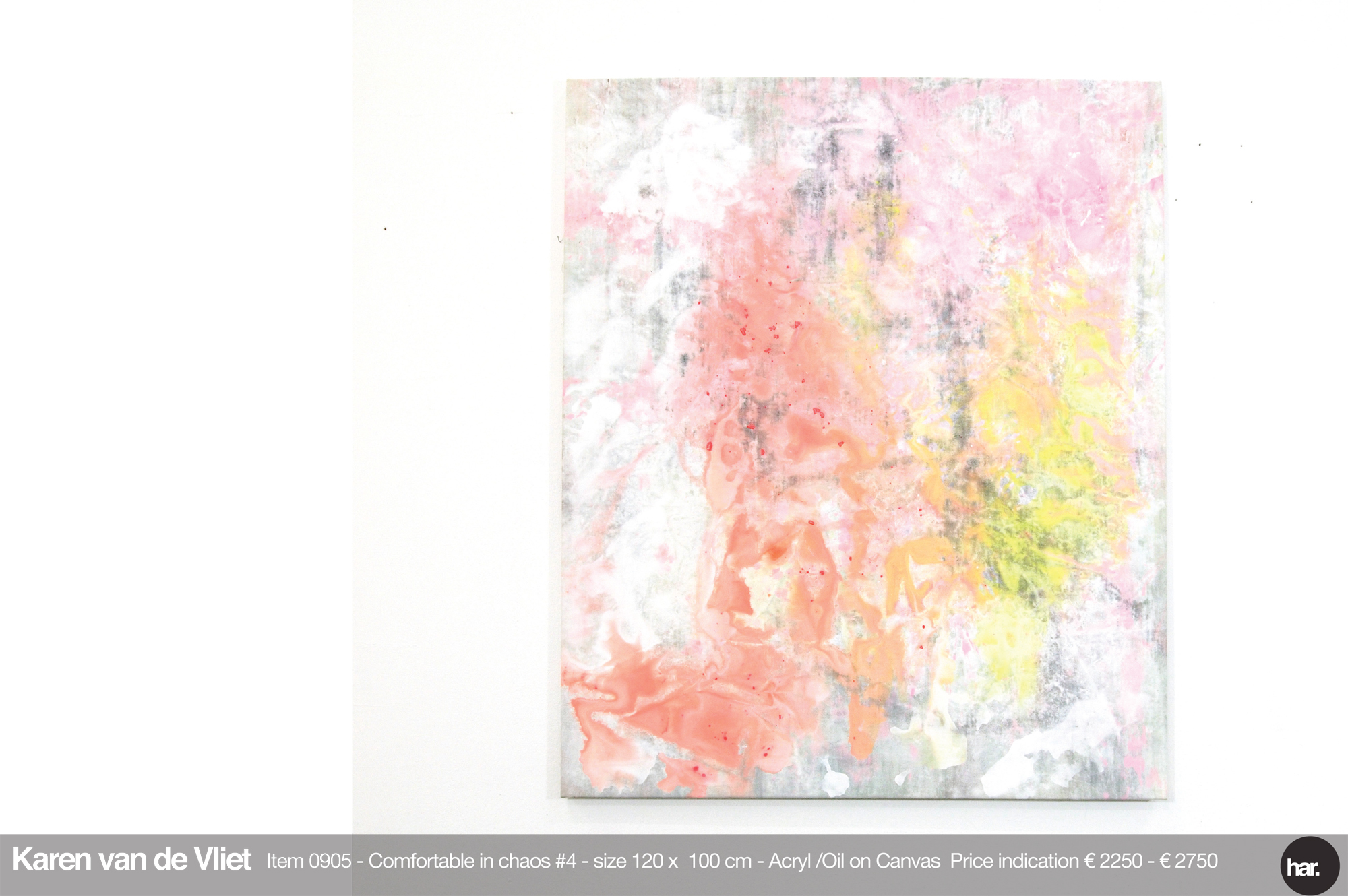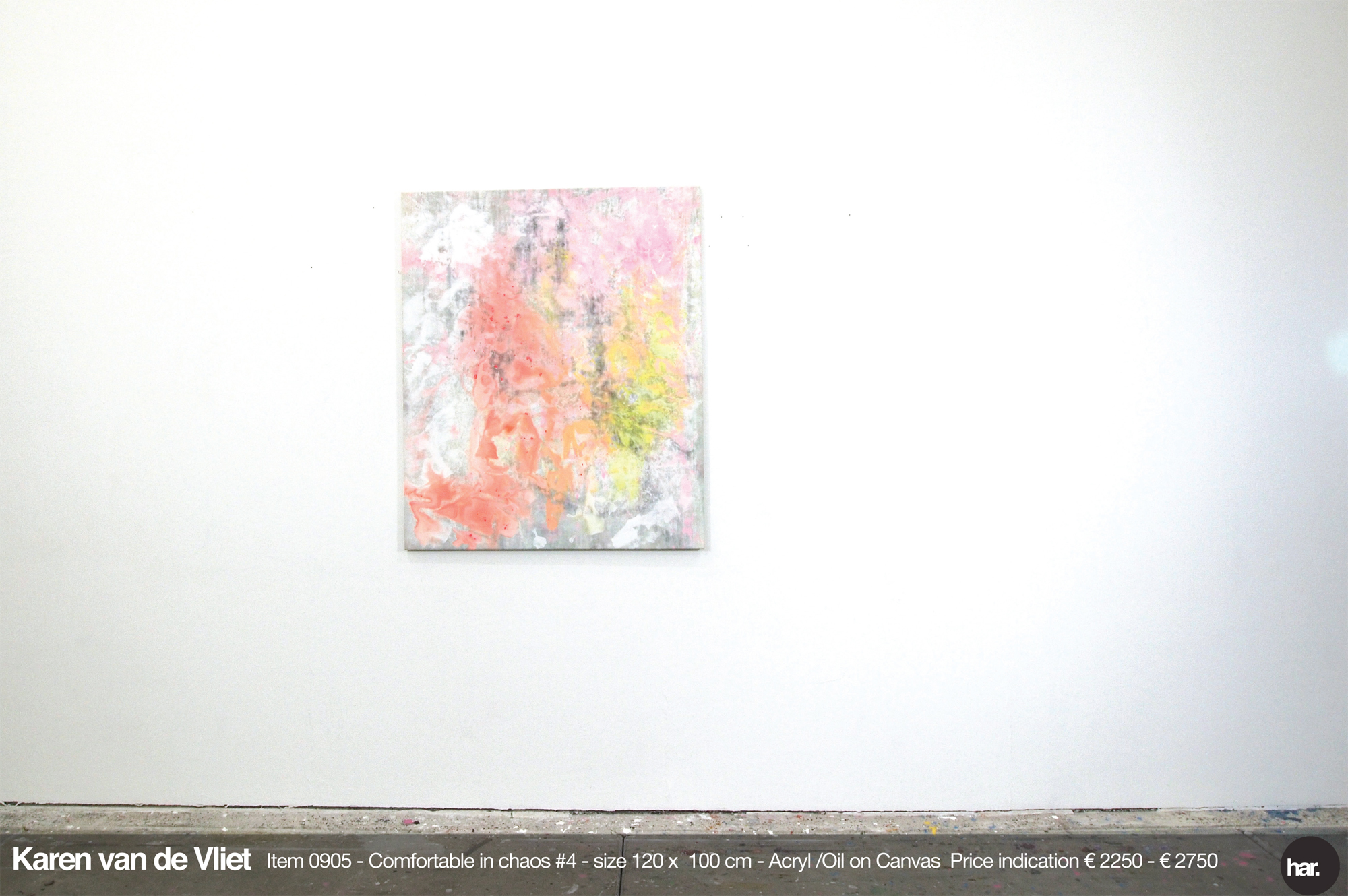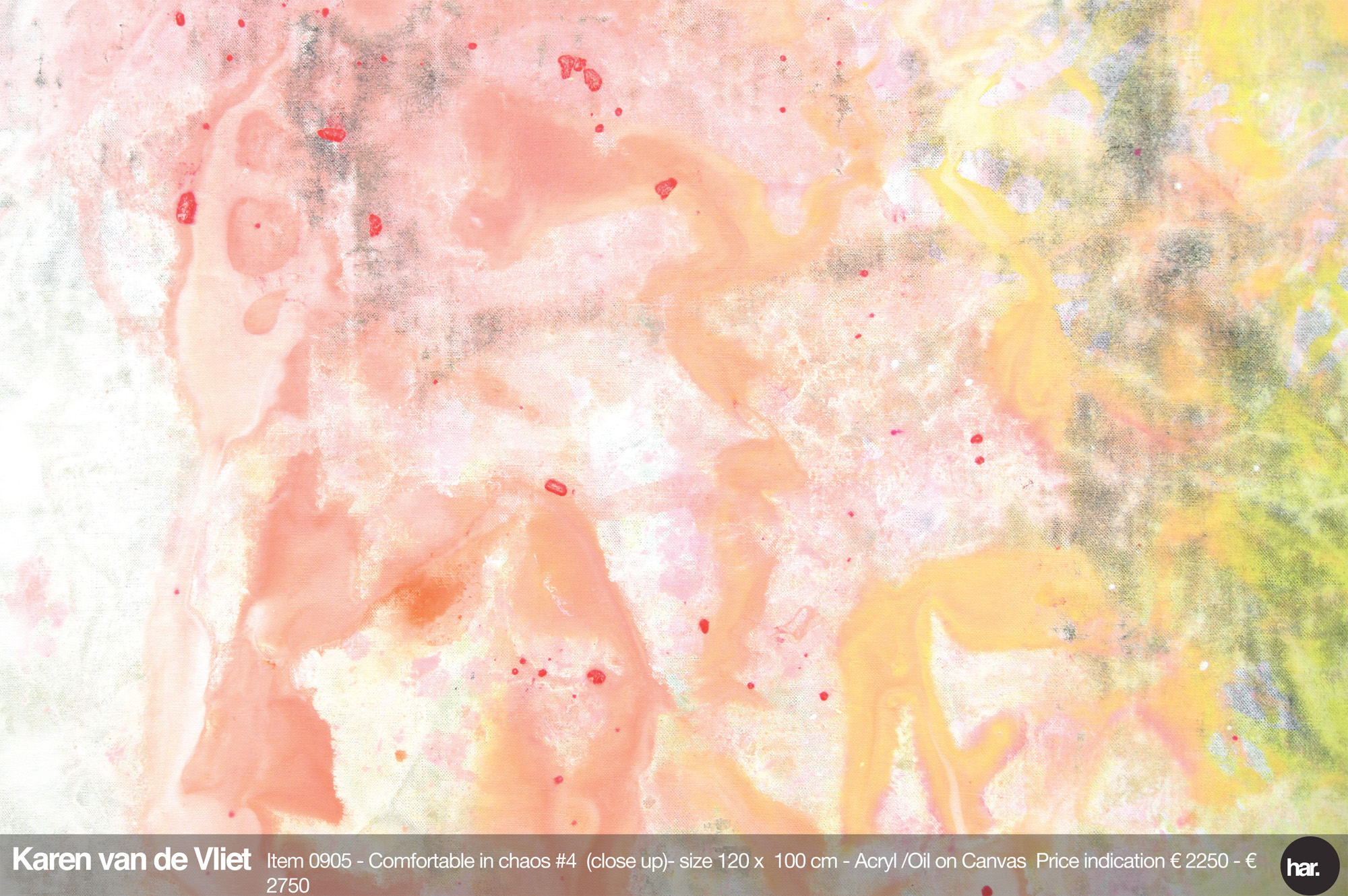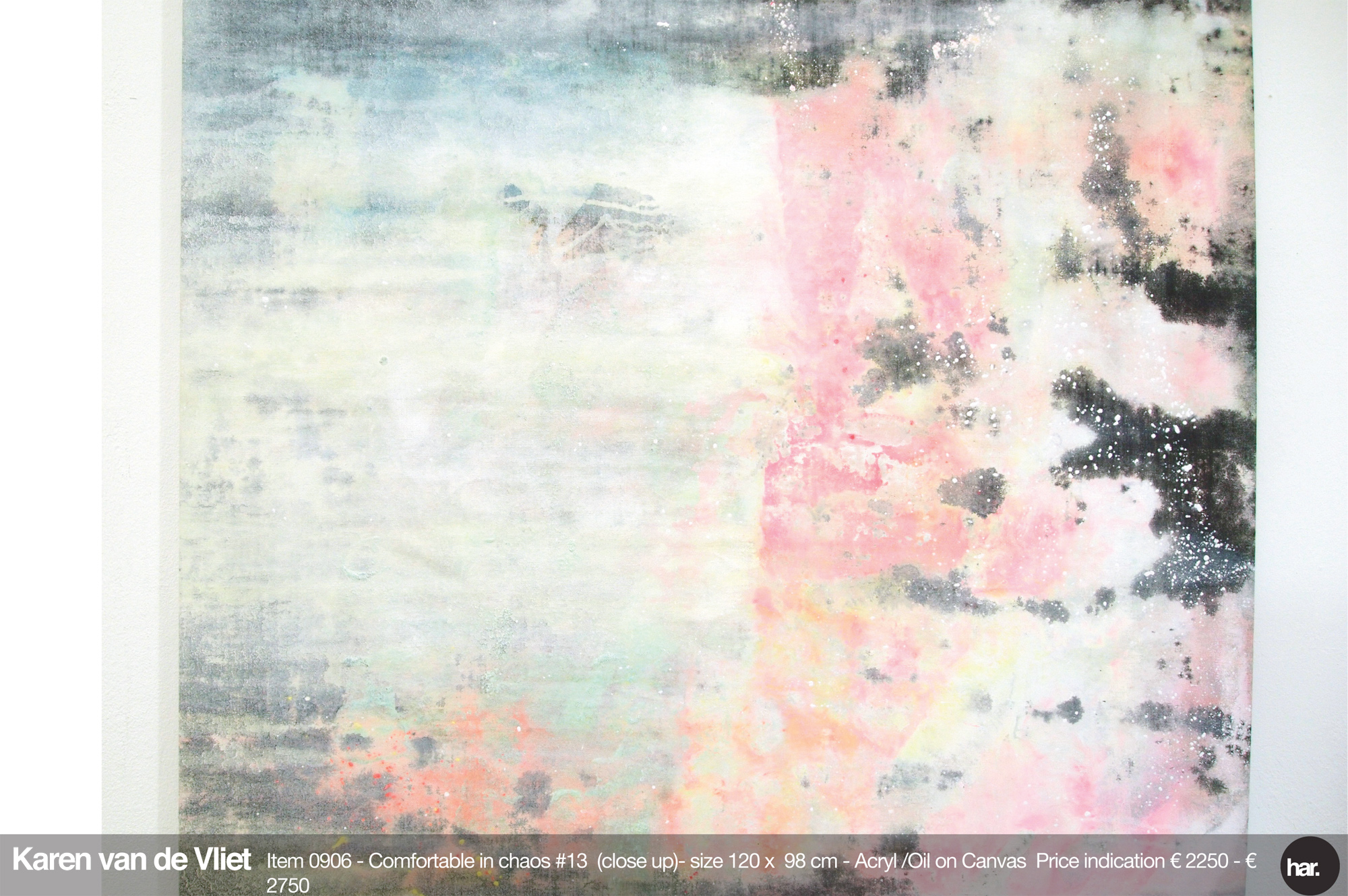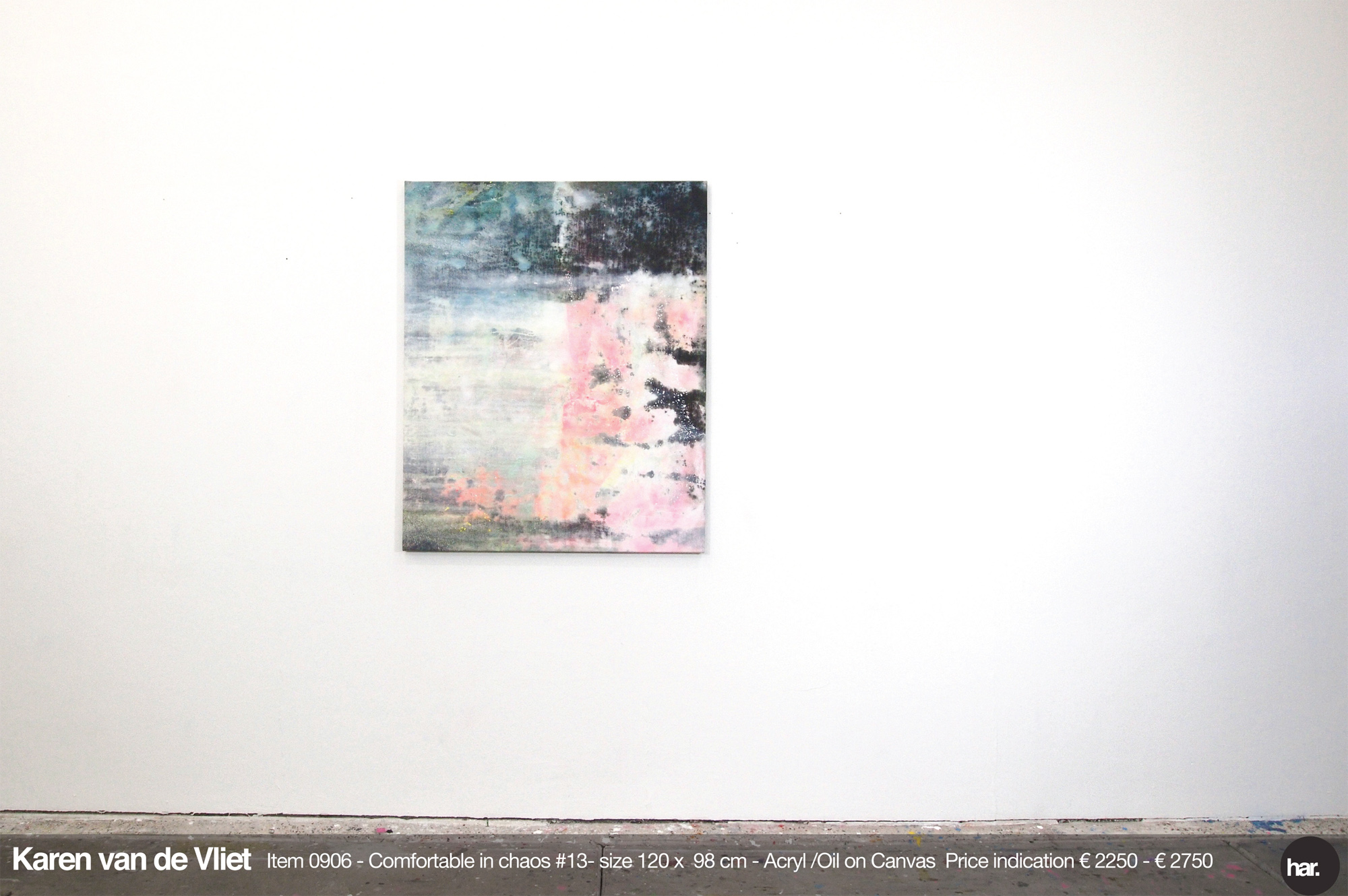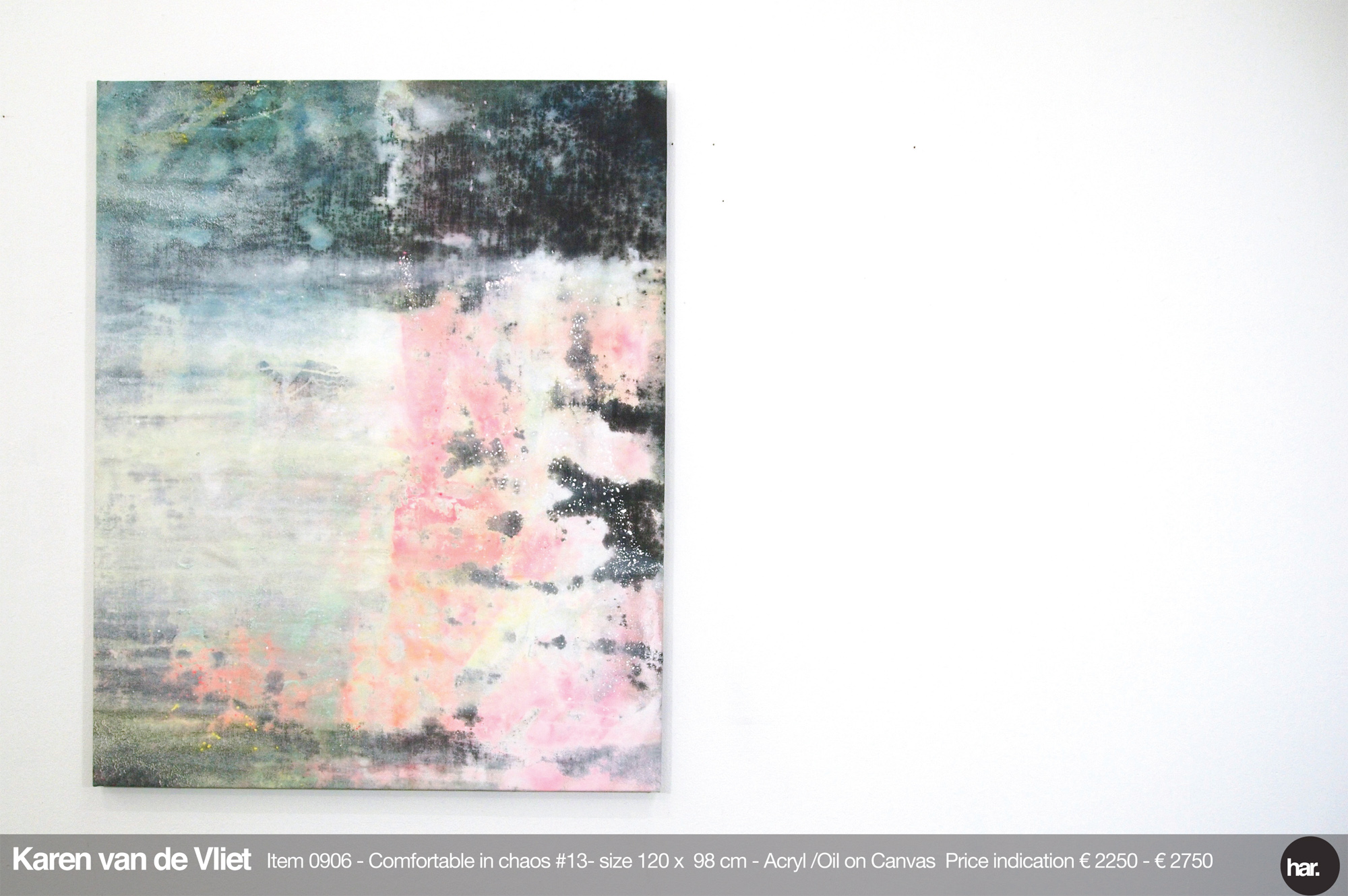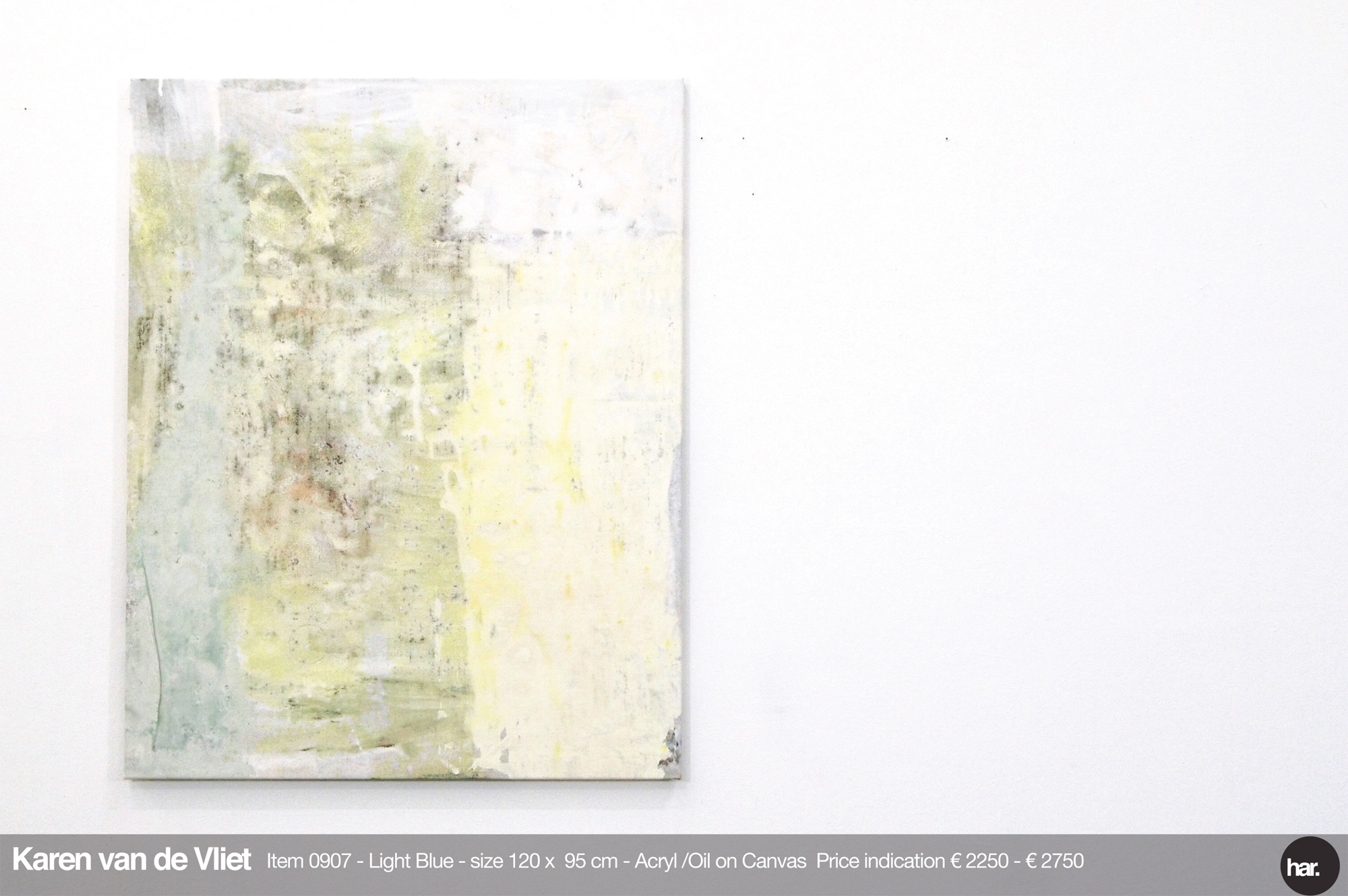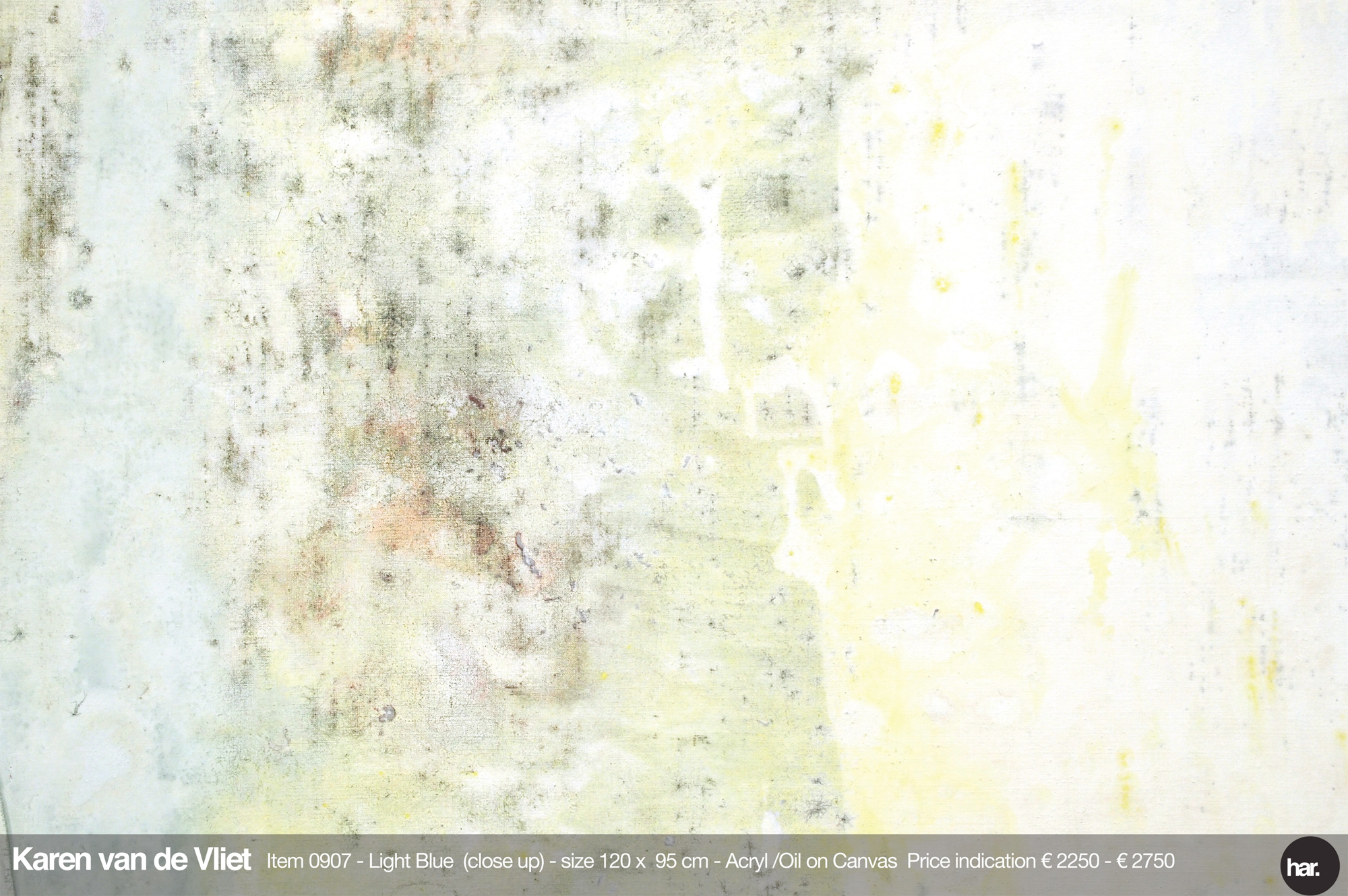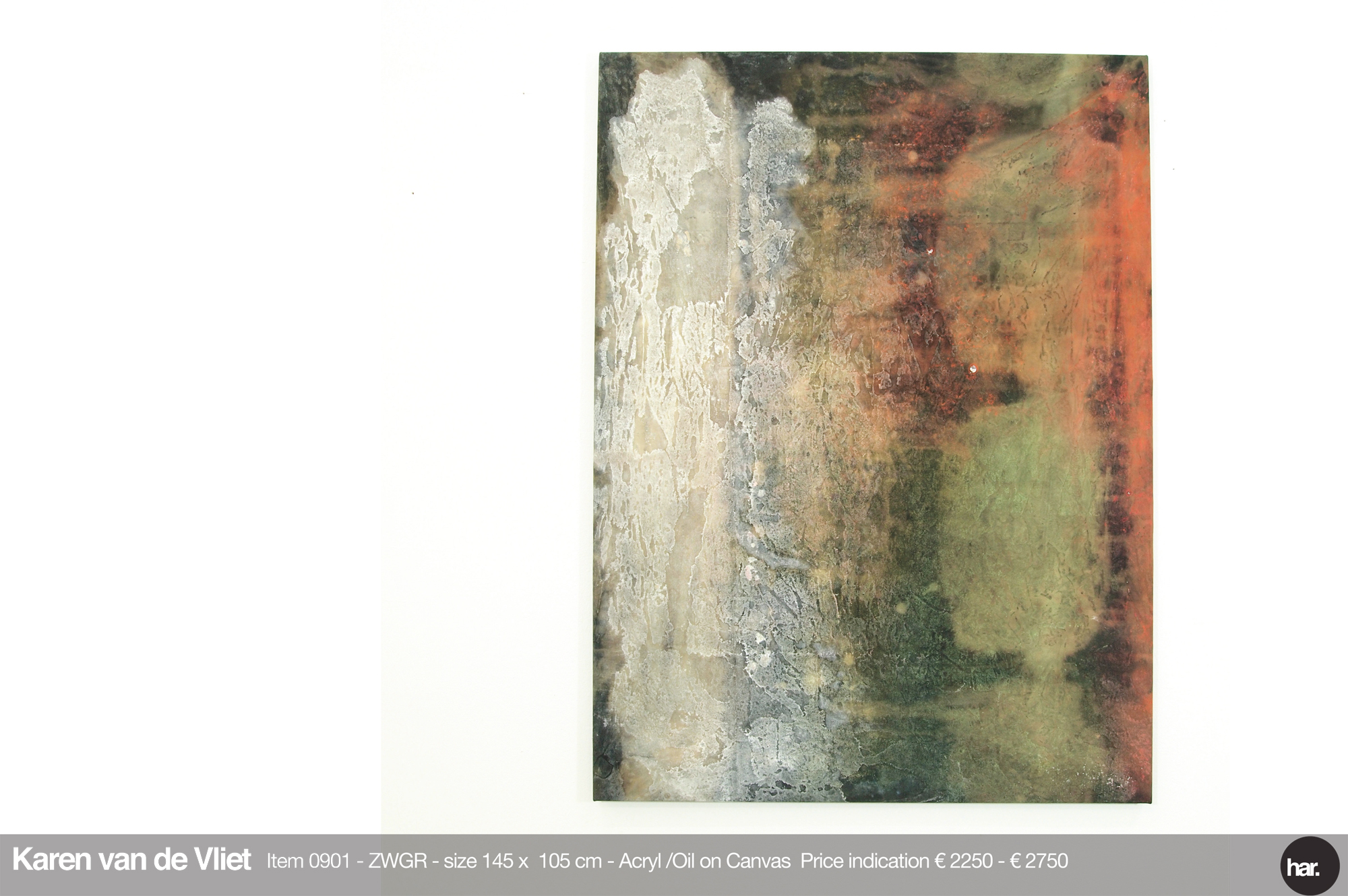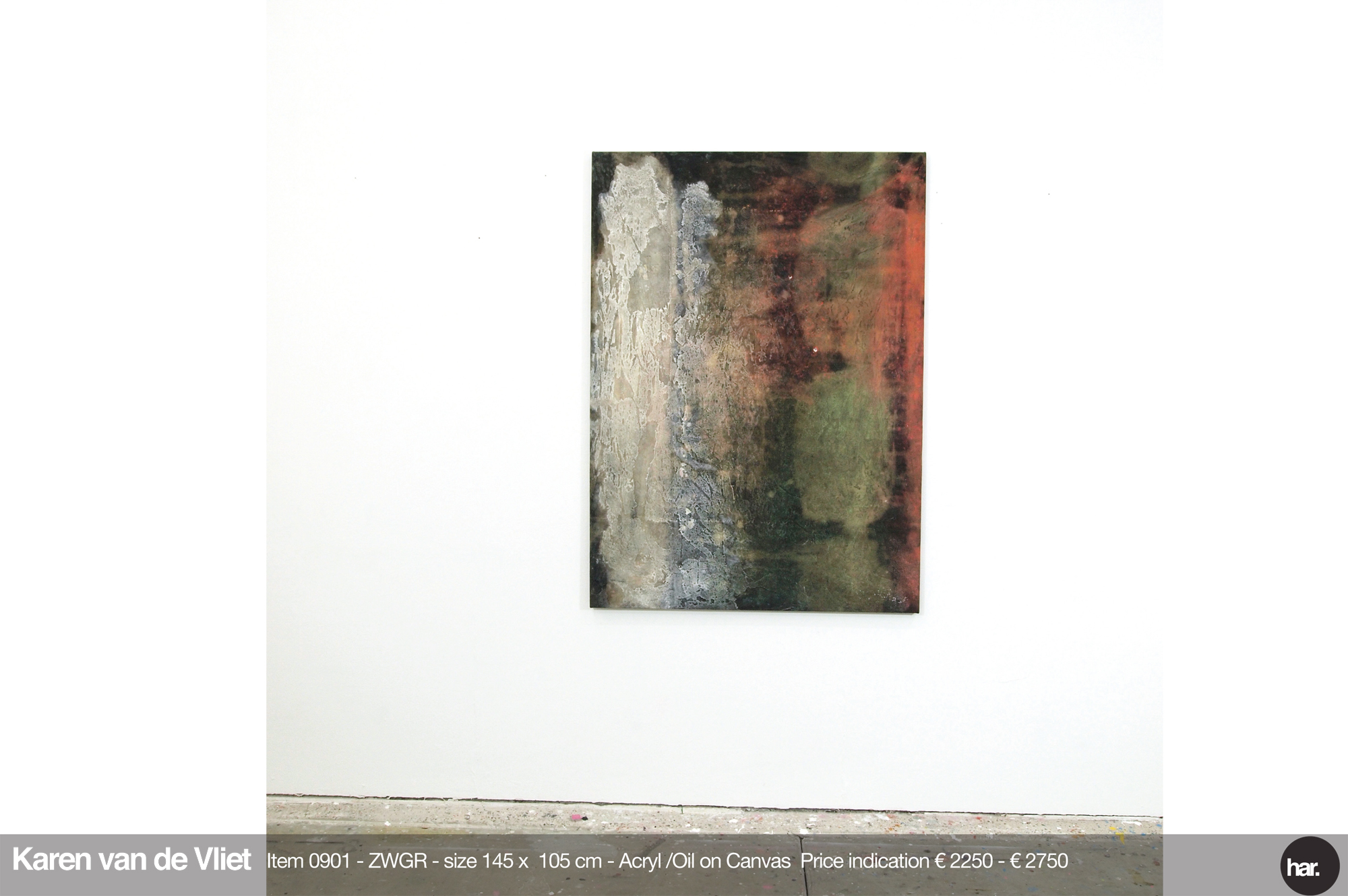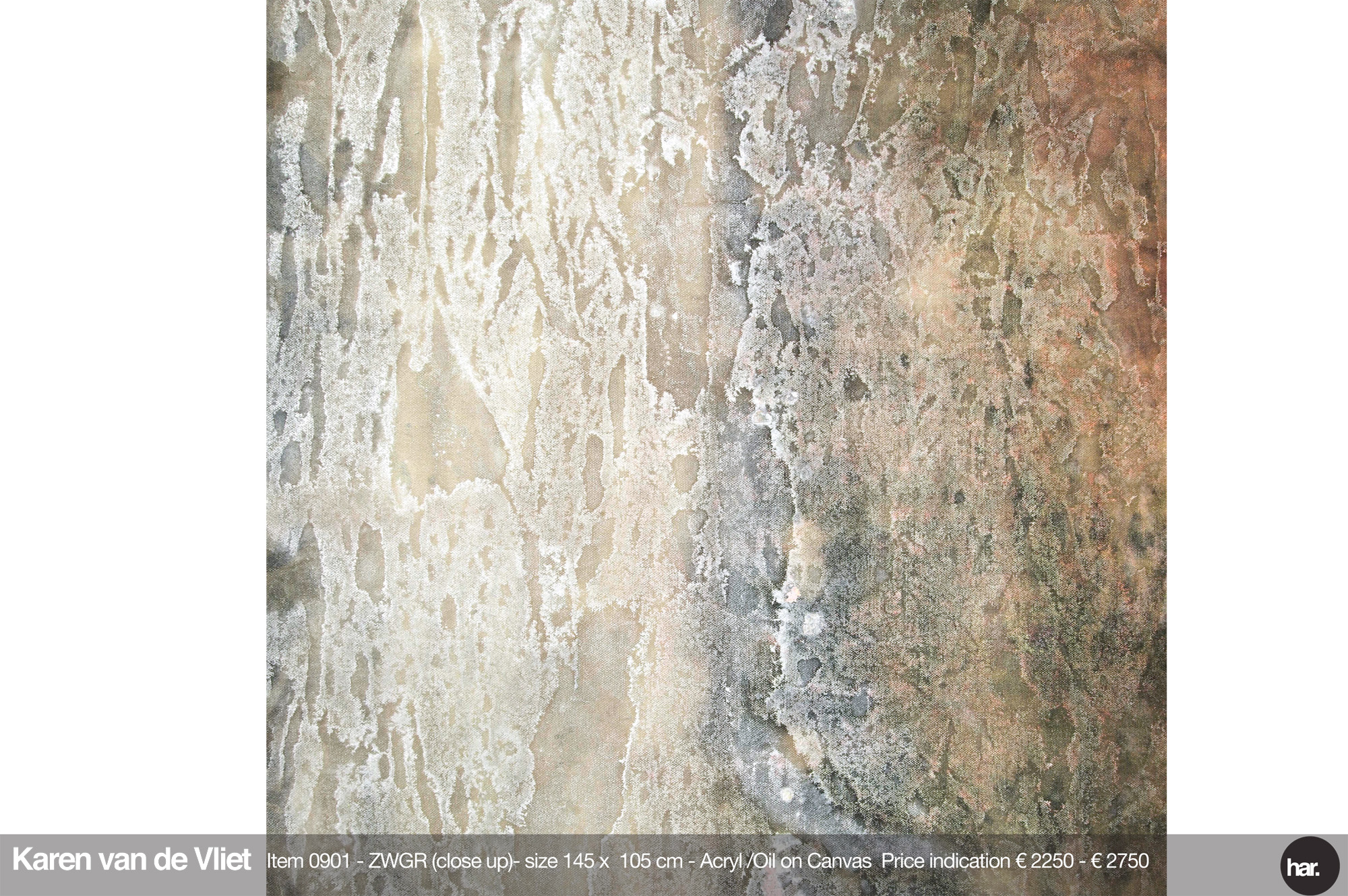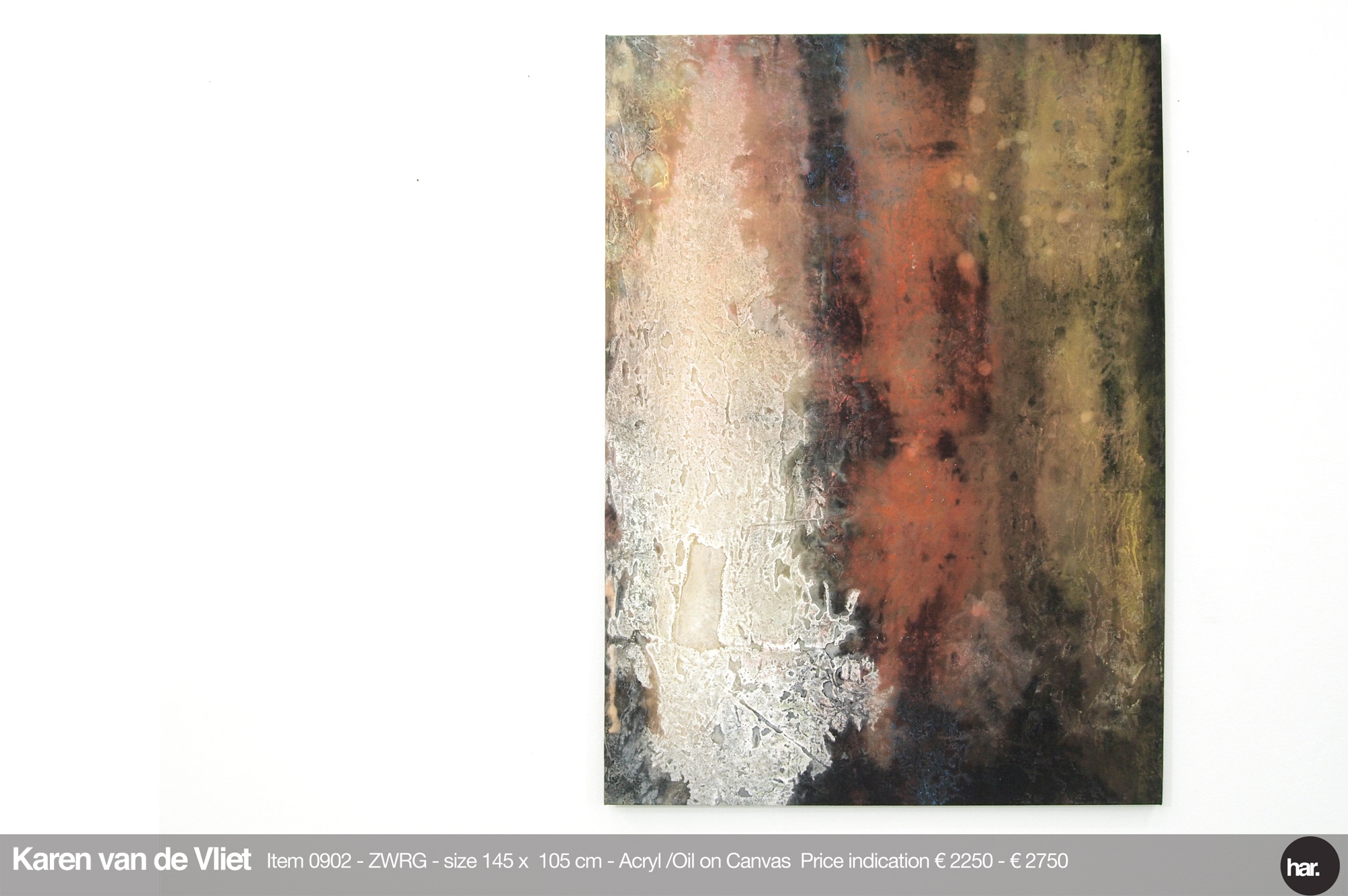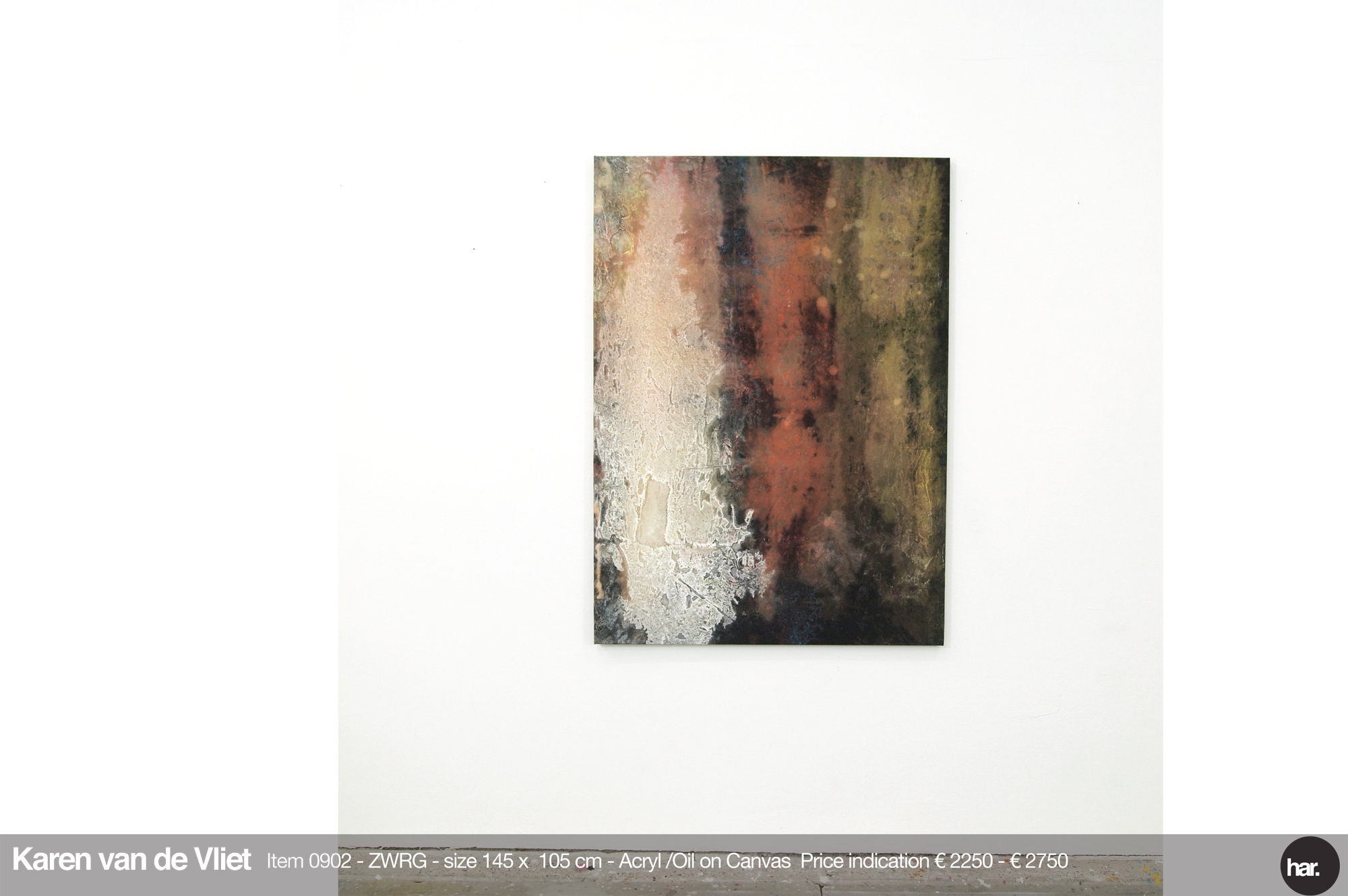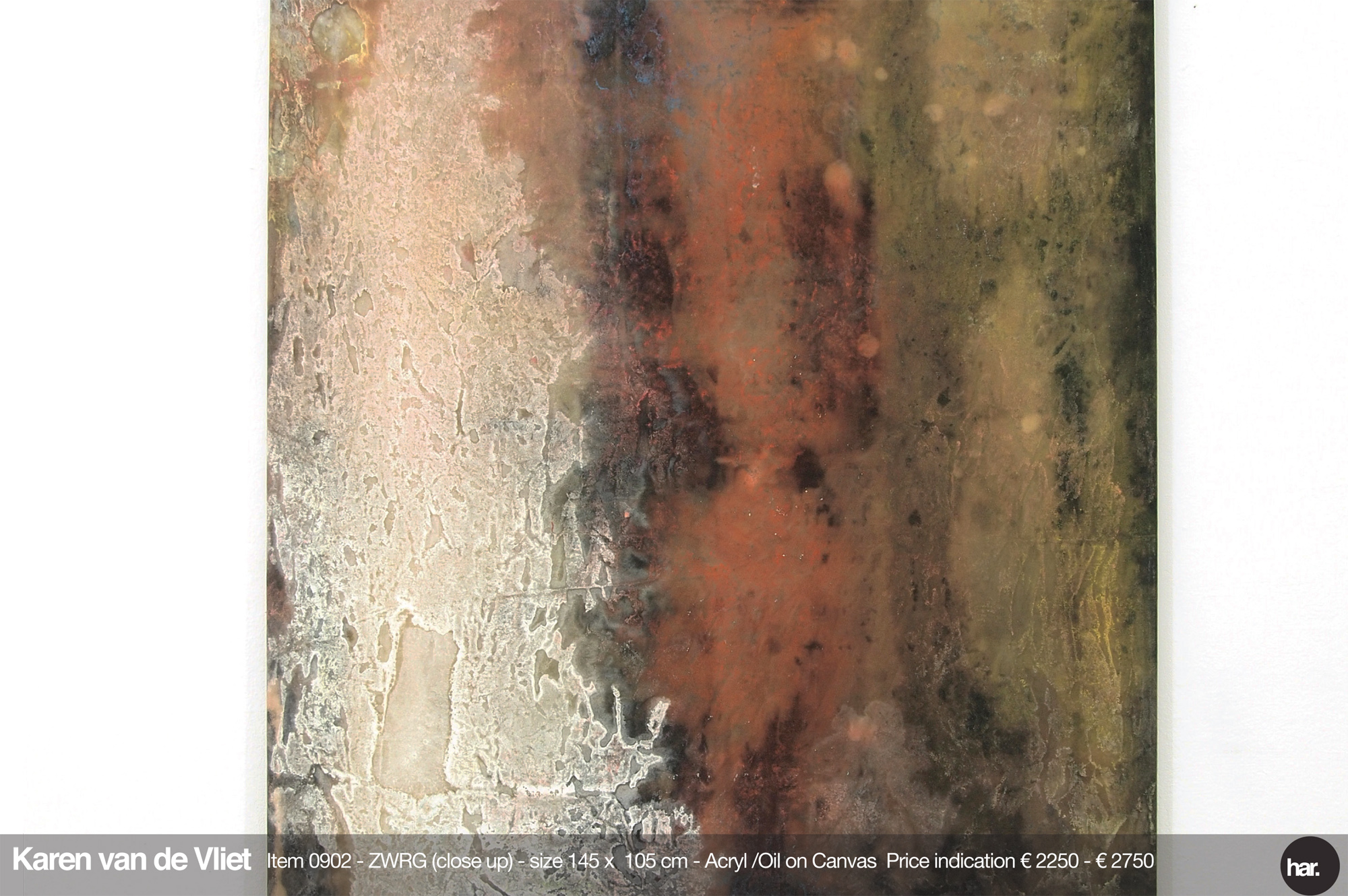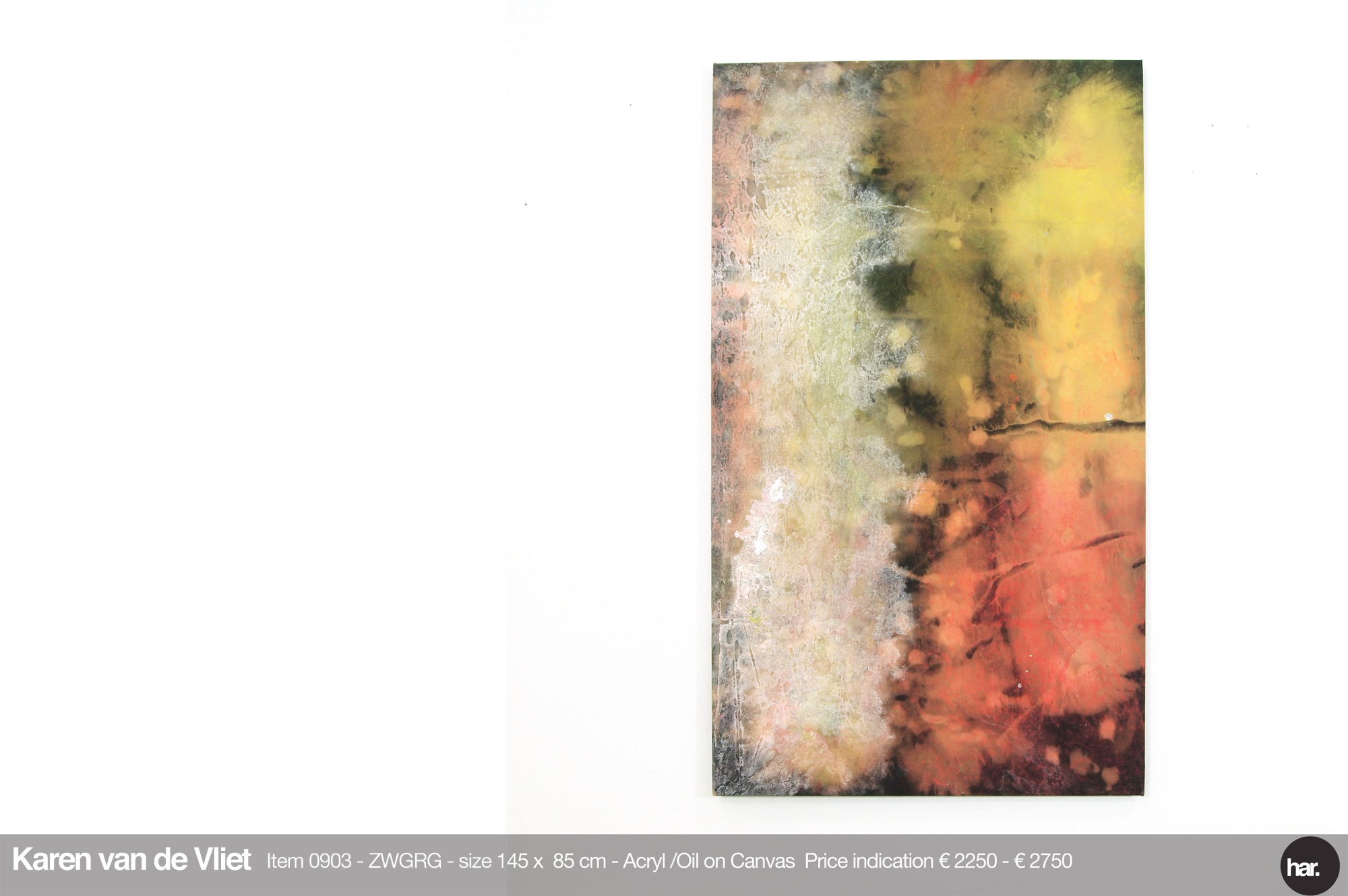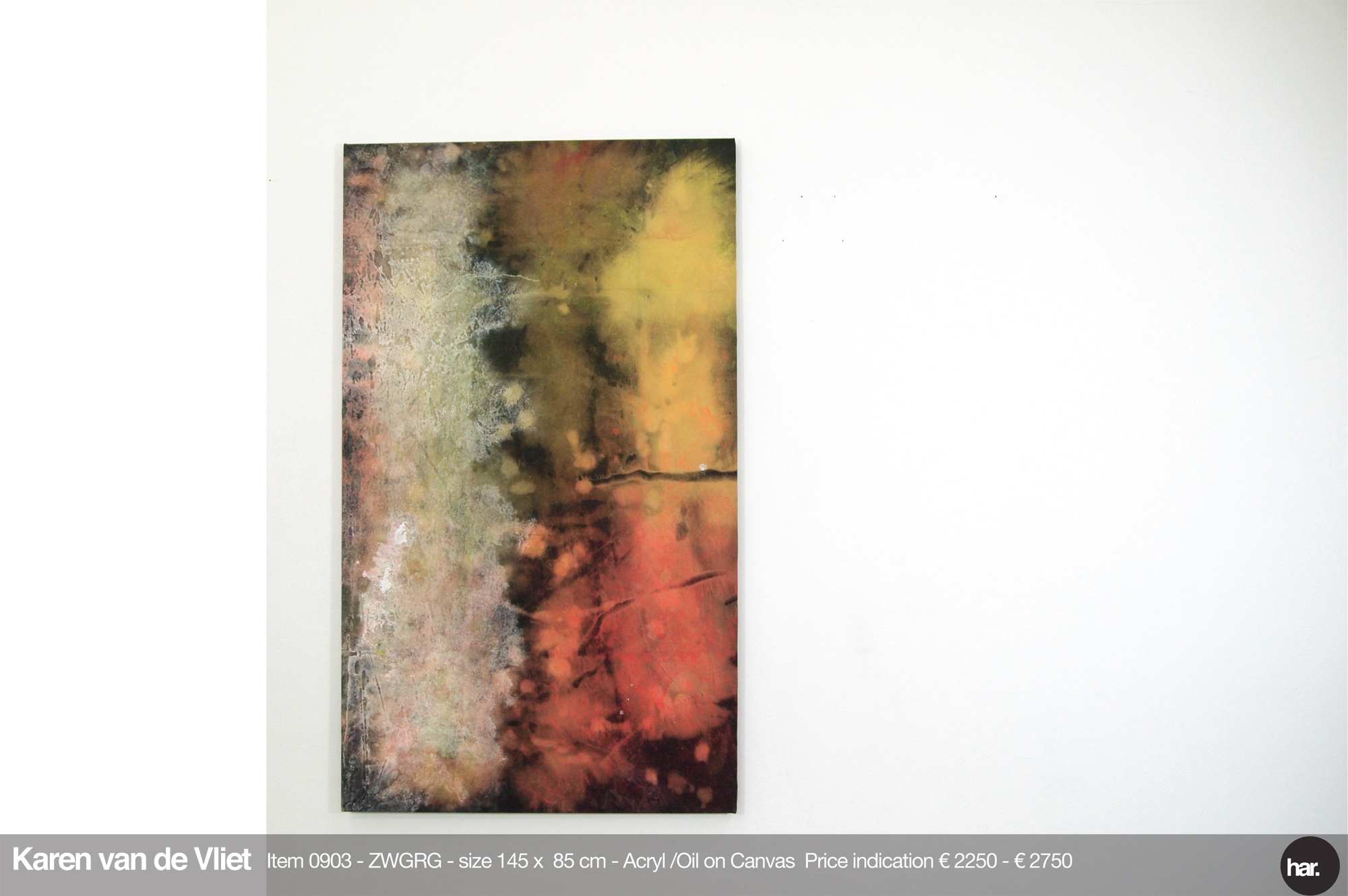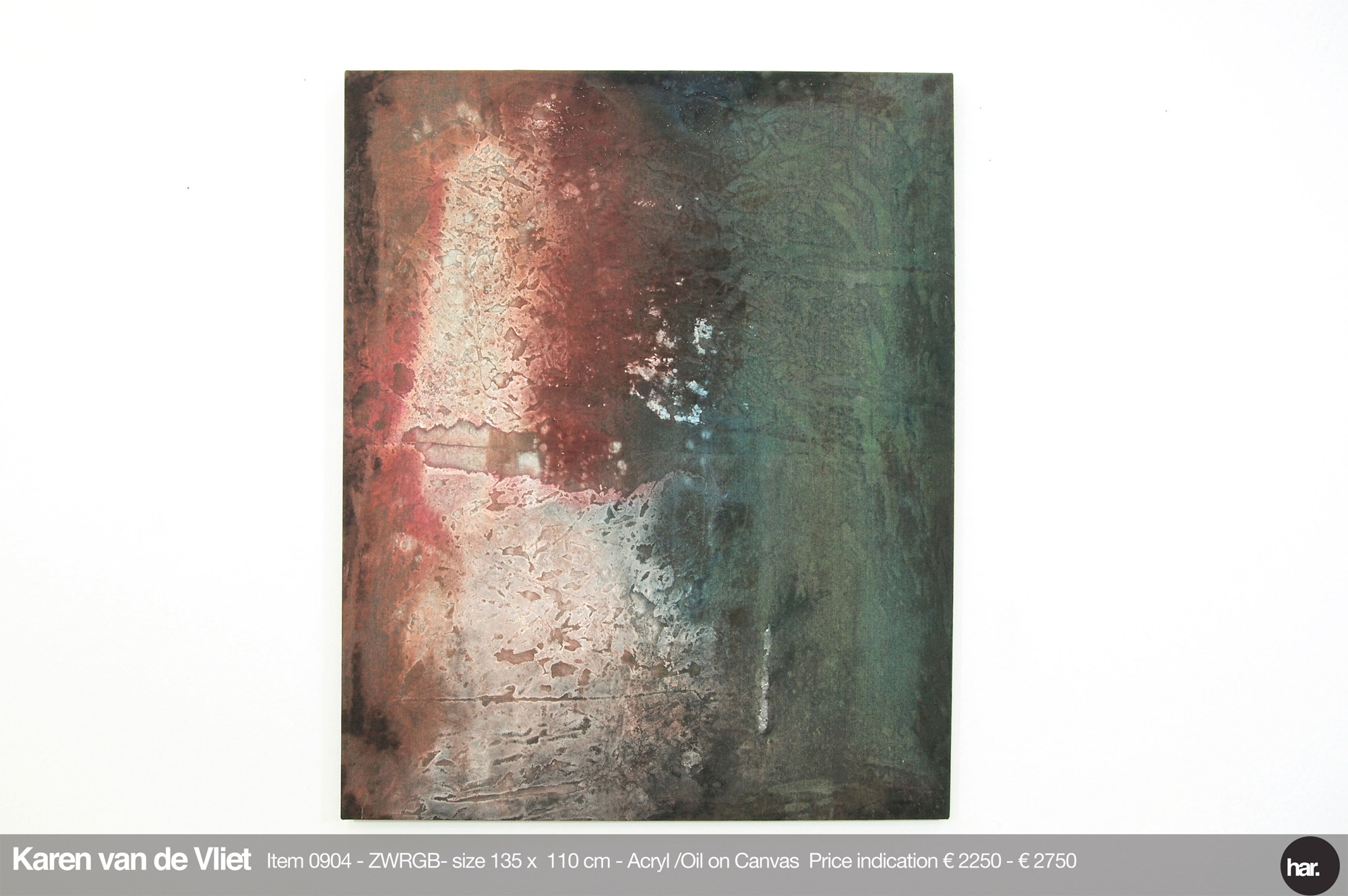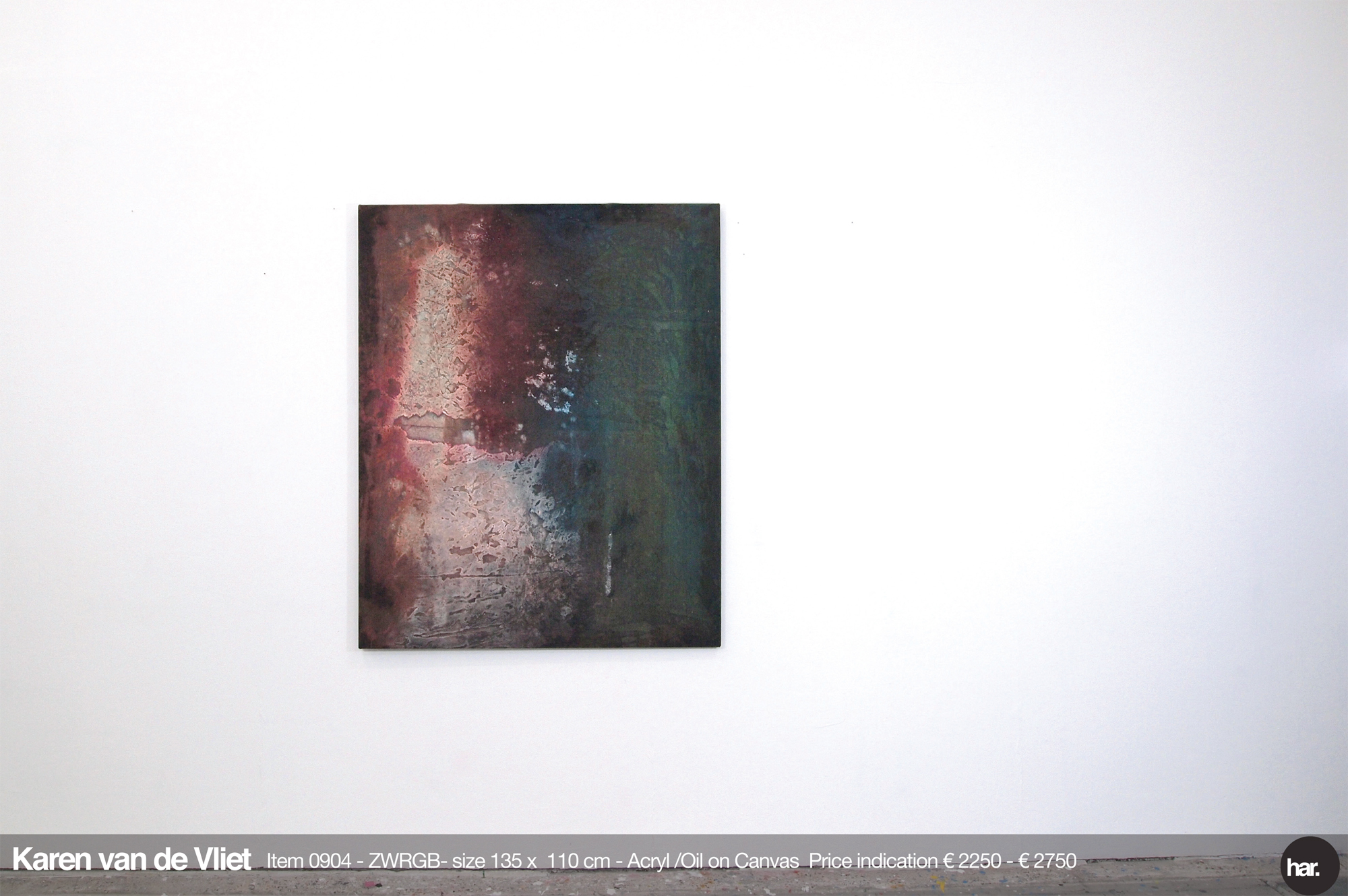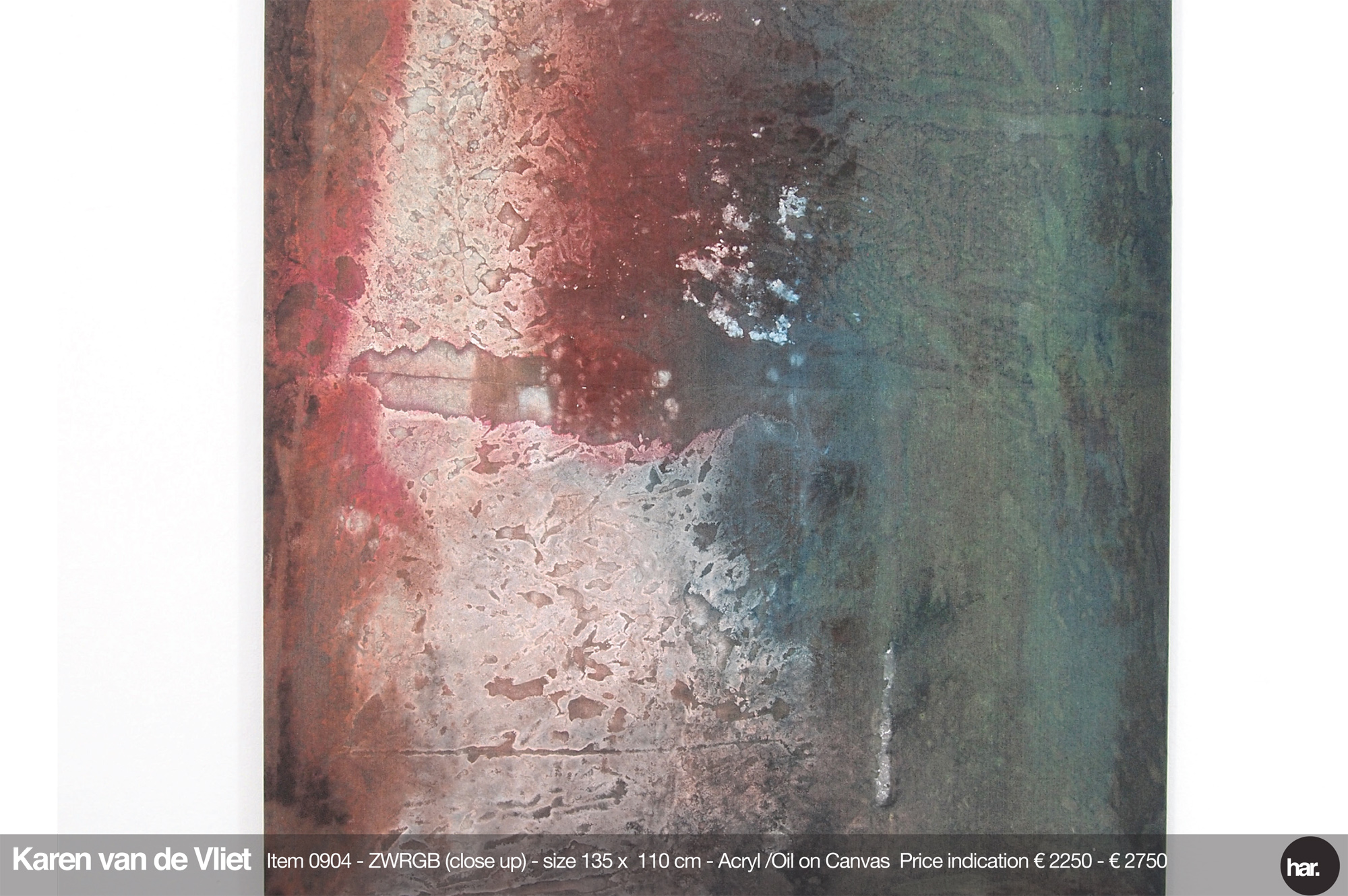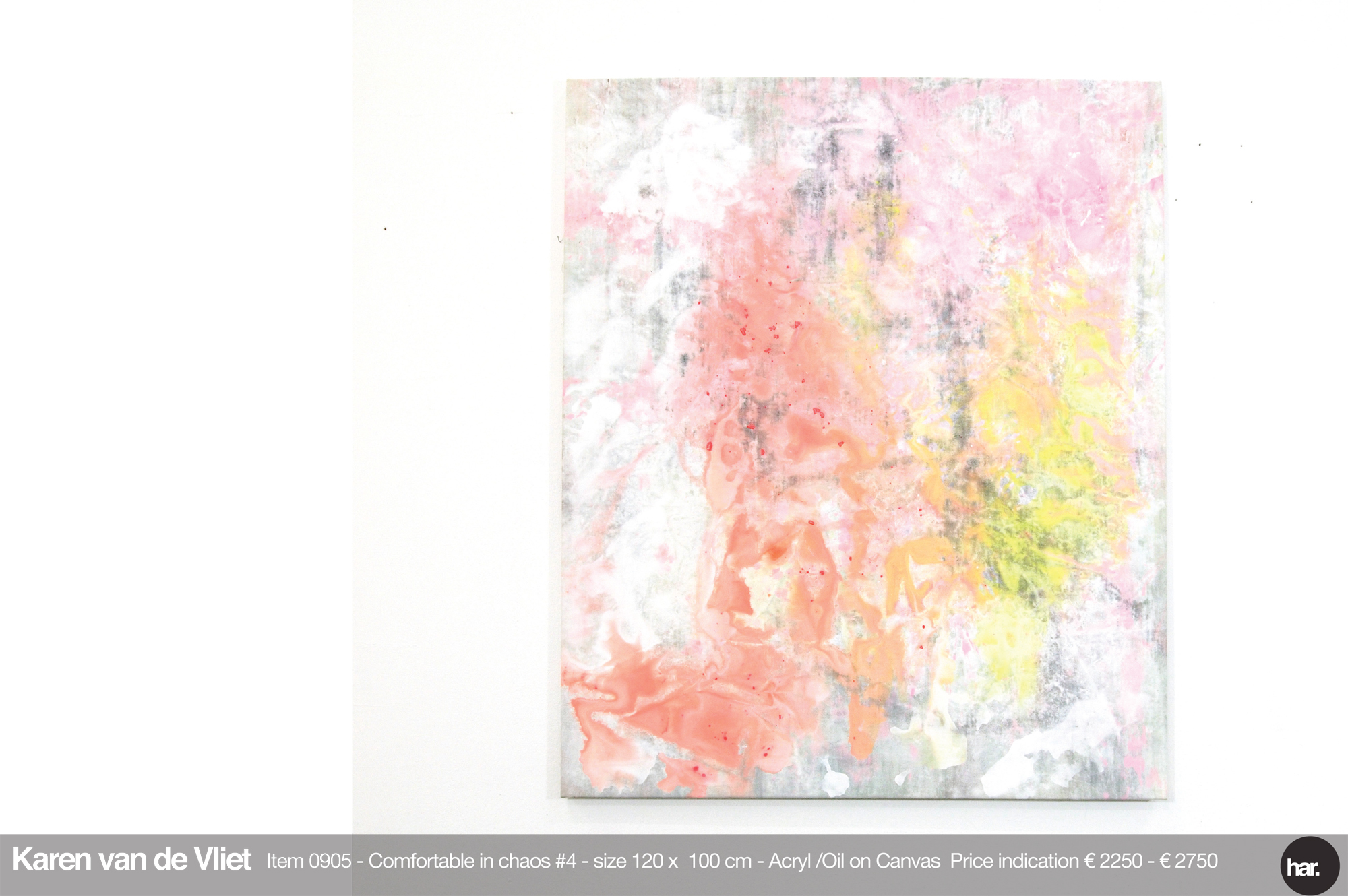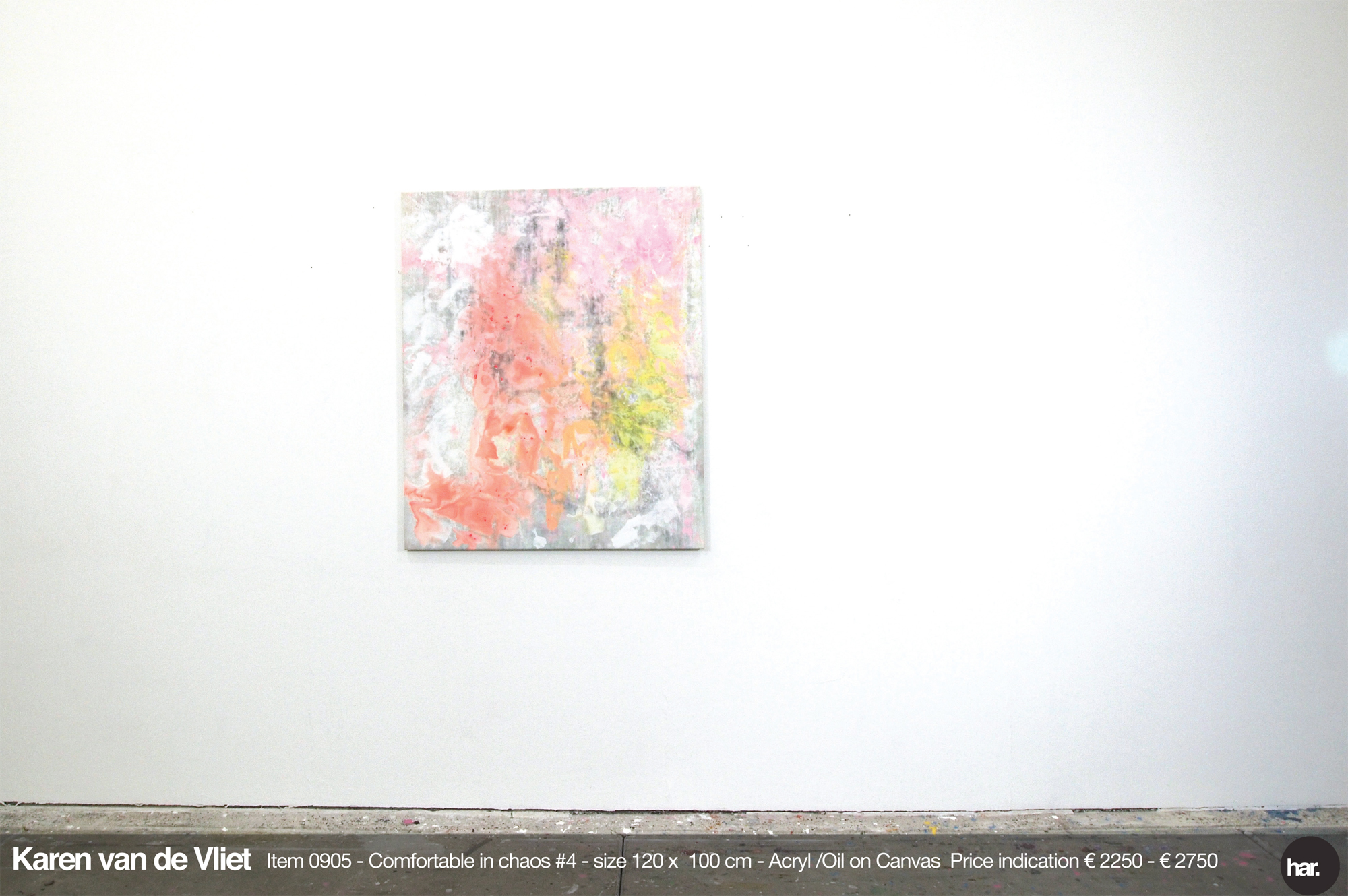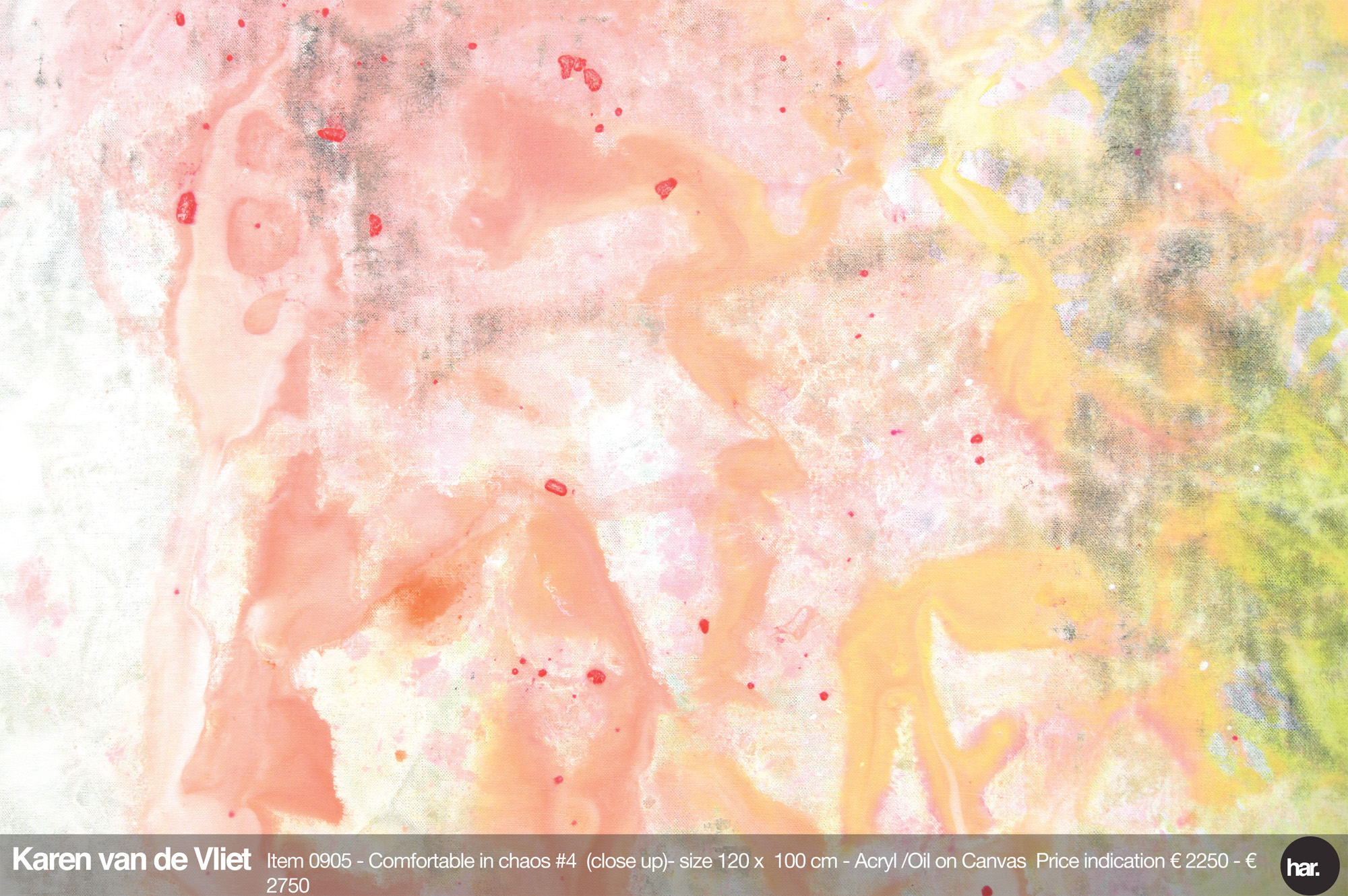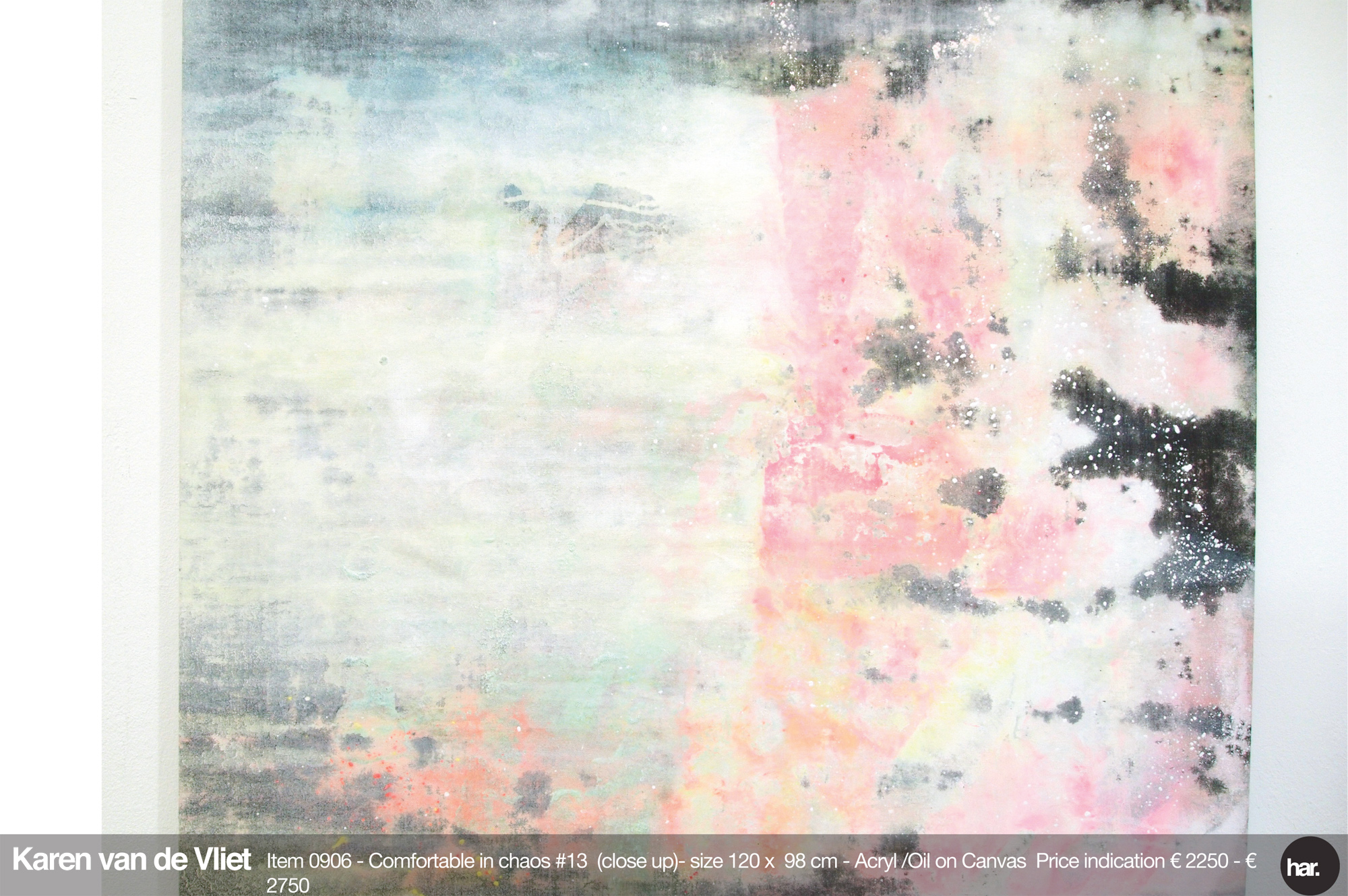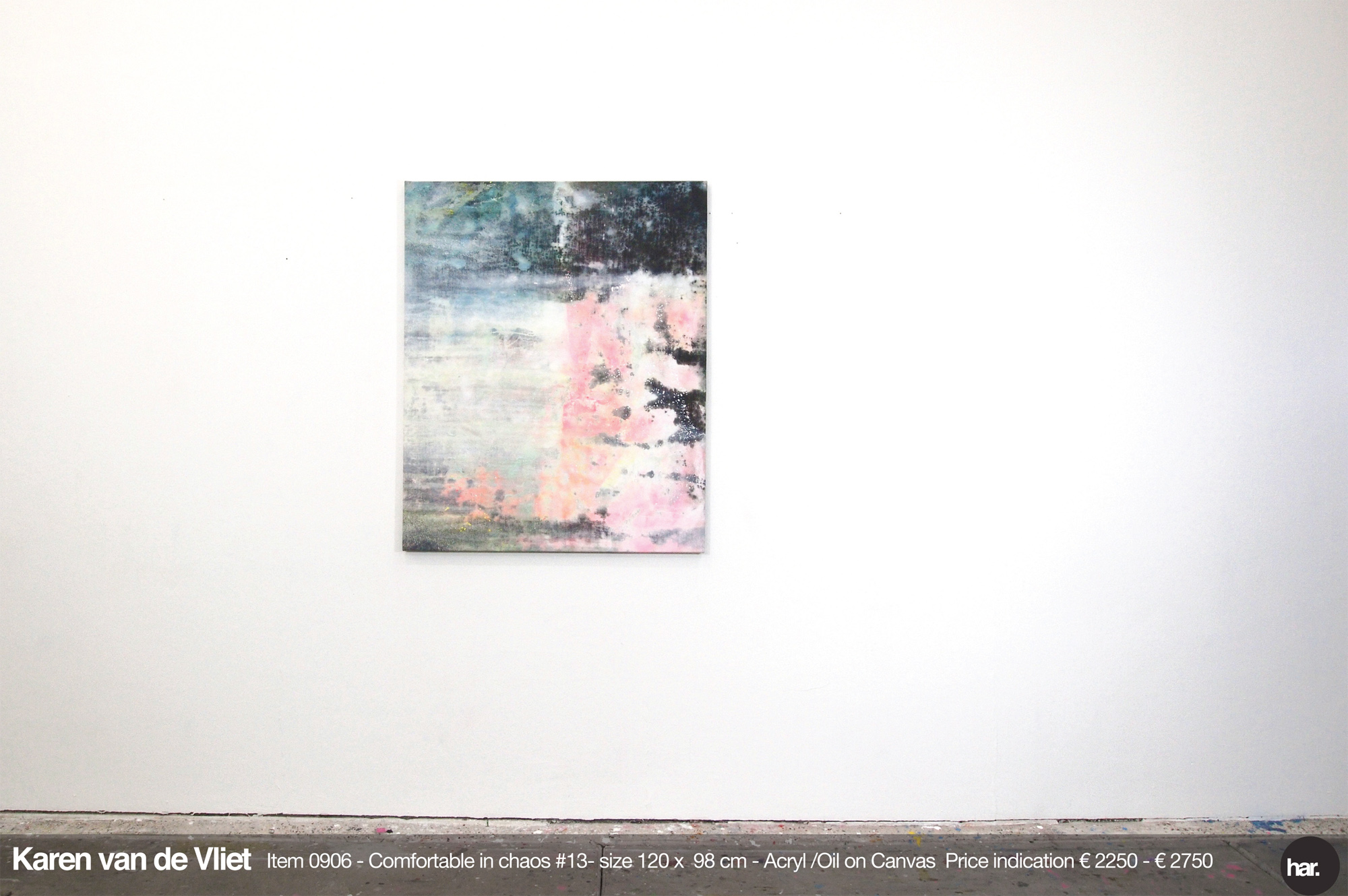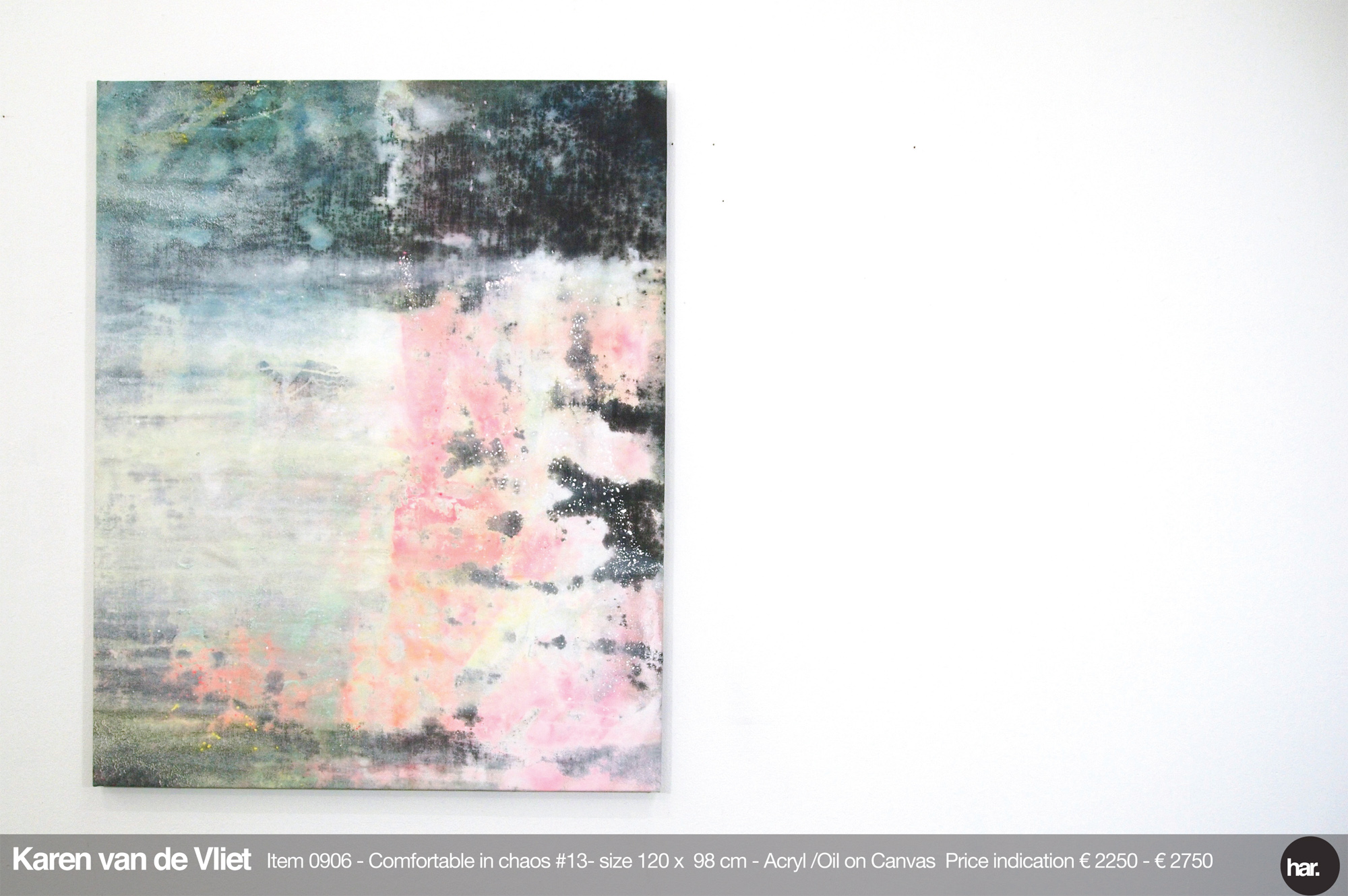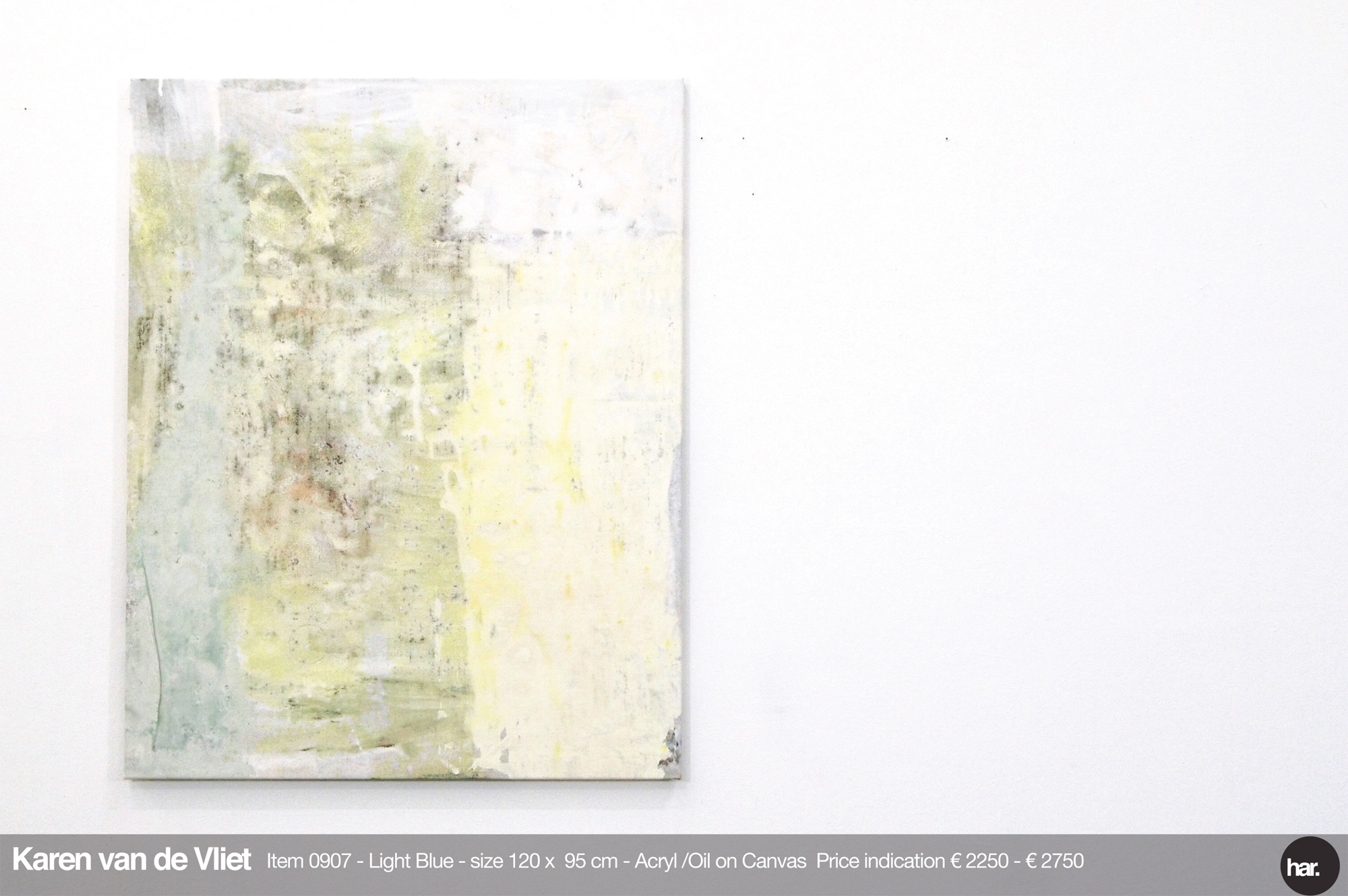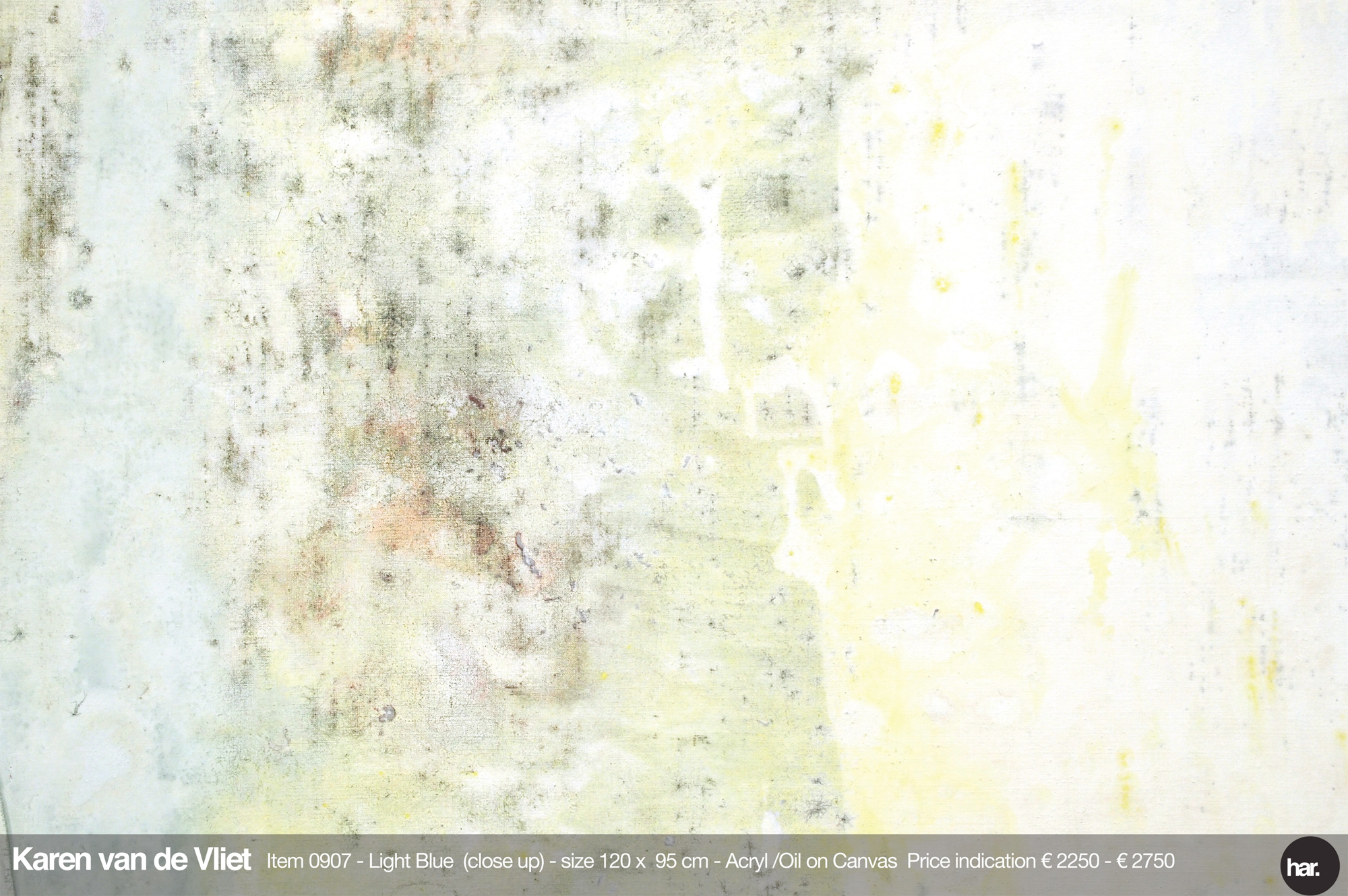 Karen van de Vliet is a Rotterdam based artist, she studied fine art at the Willem de Kooning Academy where she graduated in 2001.
To me Karen's work encapsulates a mix of natural flow and determination. It's action-painting at it's finest.
Paint is poured, channeled, mixed layer upon layer until it reaches a depth were it can rest.
Become an entity in itself.
Karen describes her work as meet of spontaneity, chaos, color, music and excitement. To her these are the five magical elements in life.
These elements are the start for a freedom of expression. This search is completed when harmony is reached.