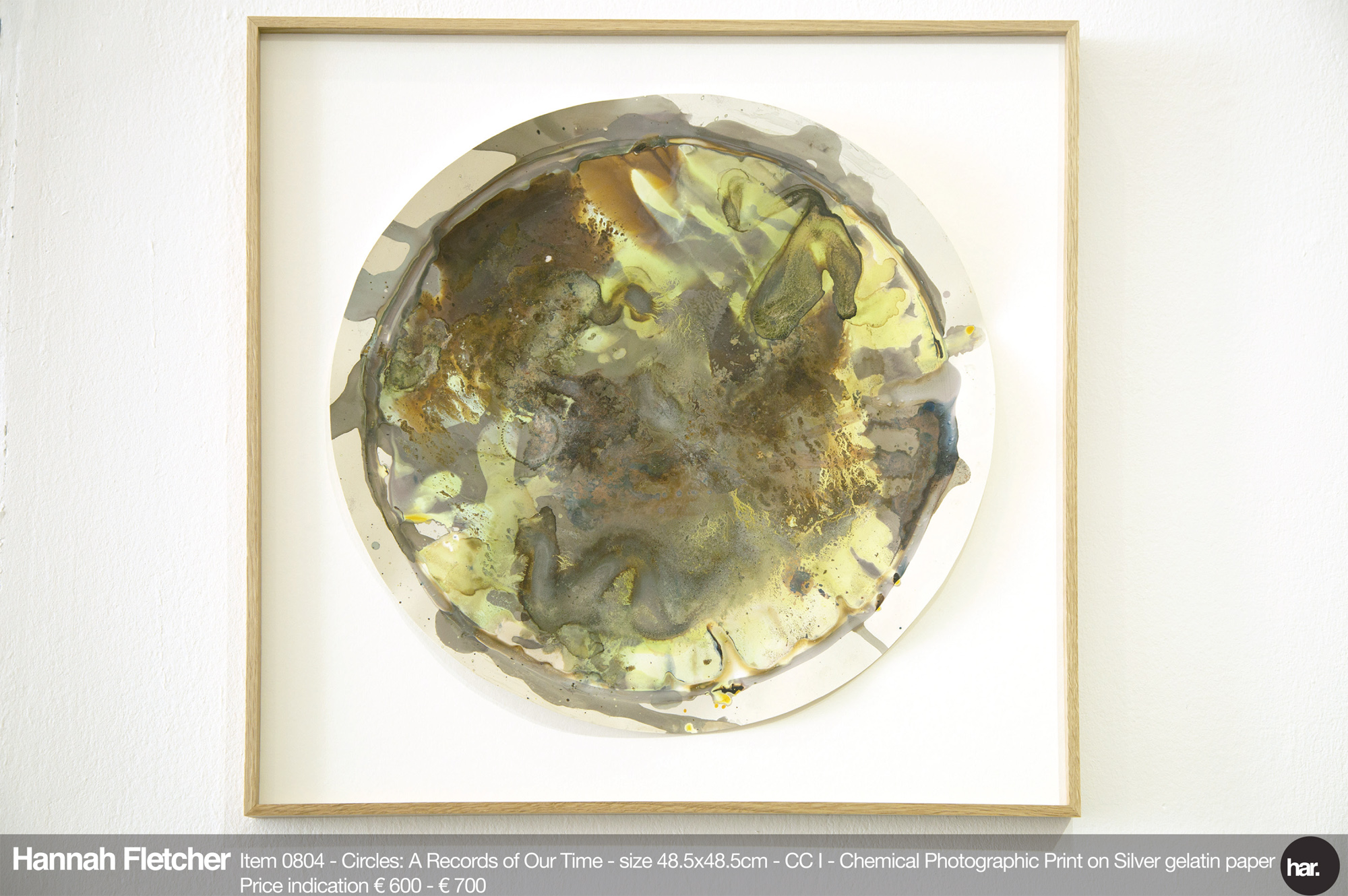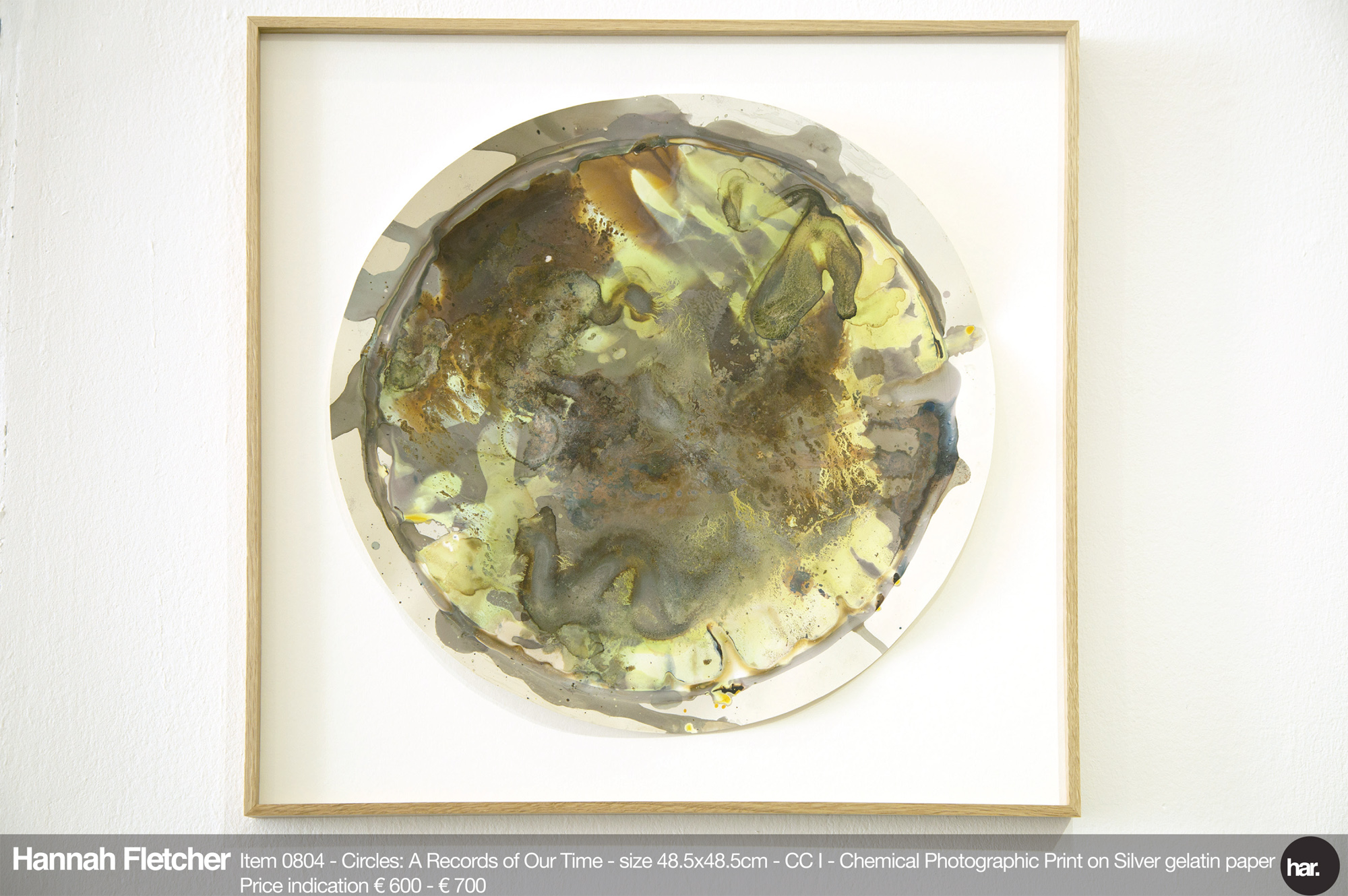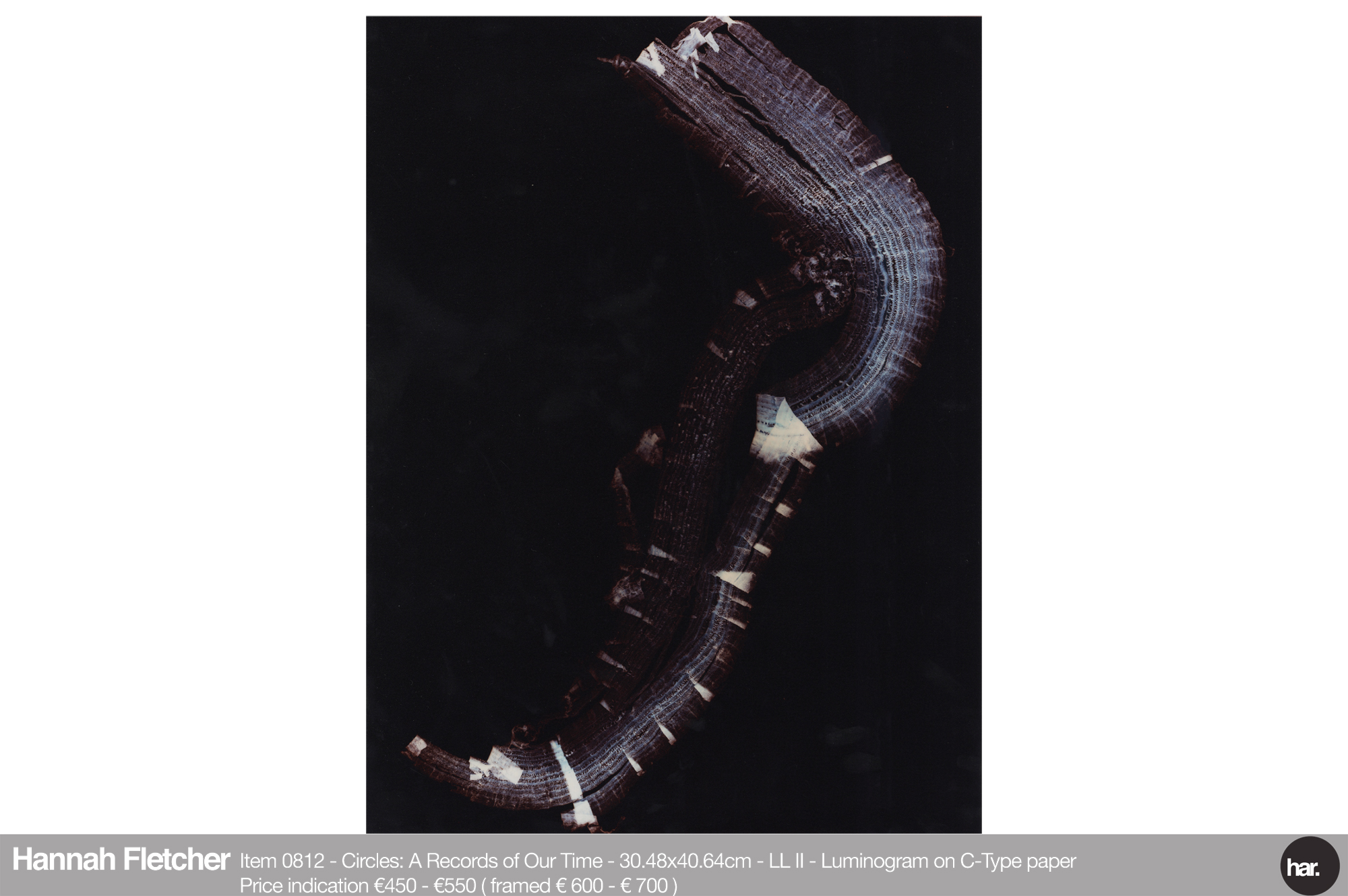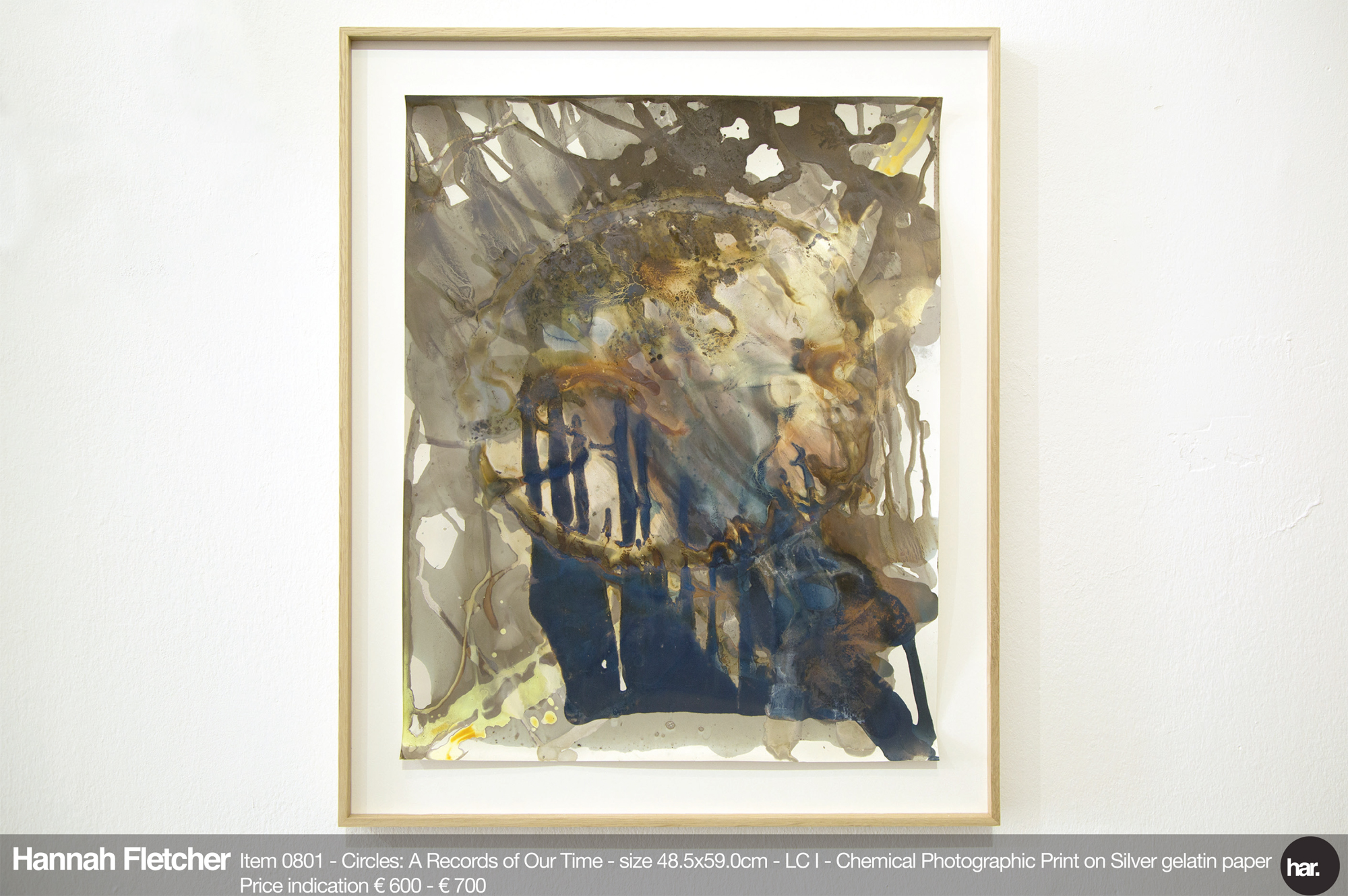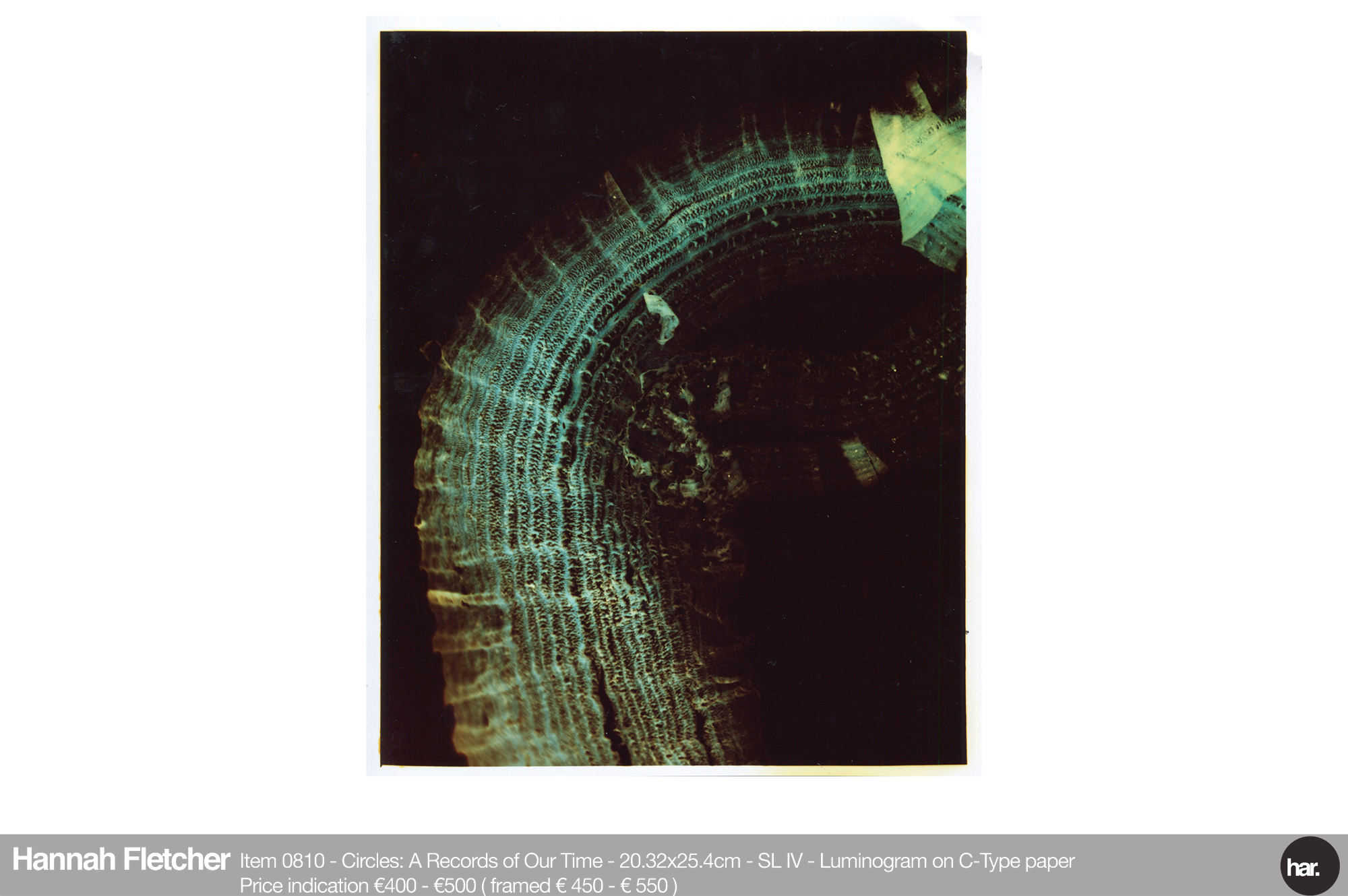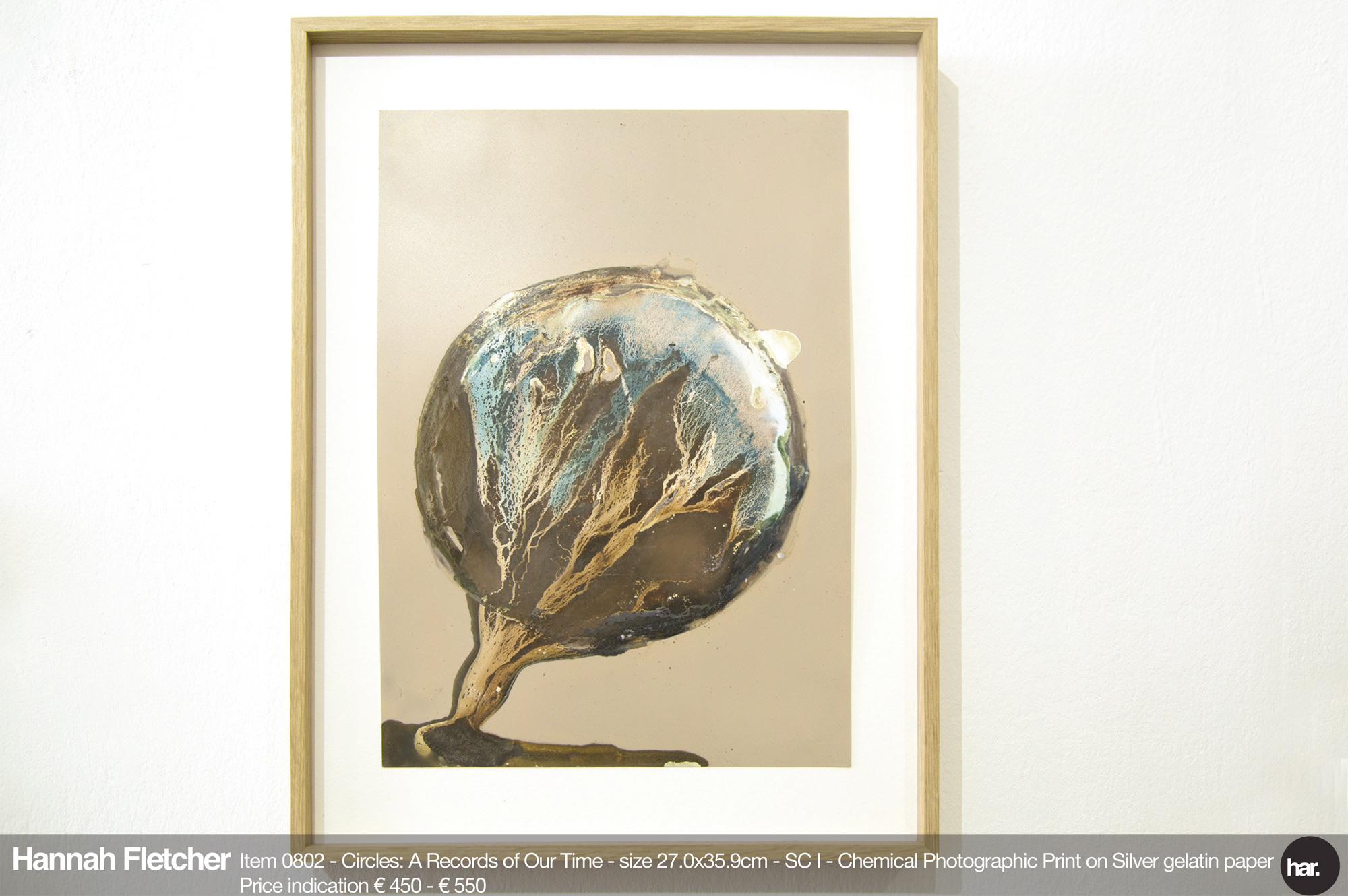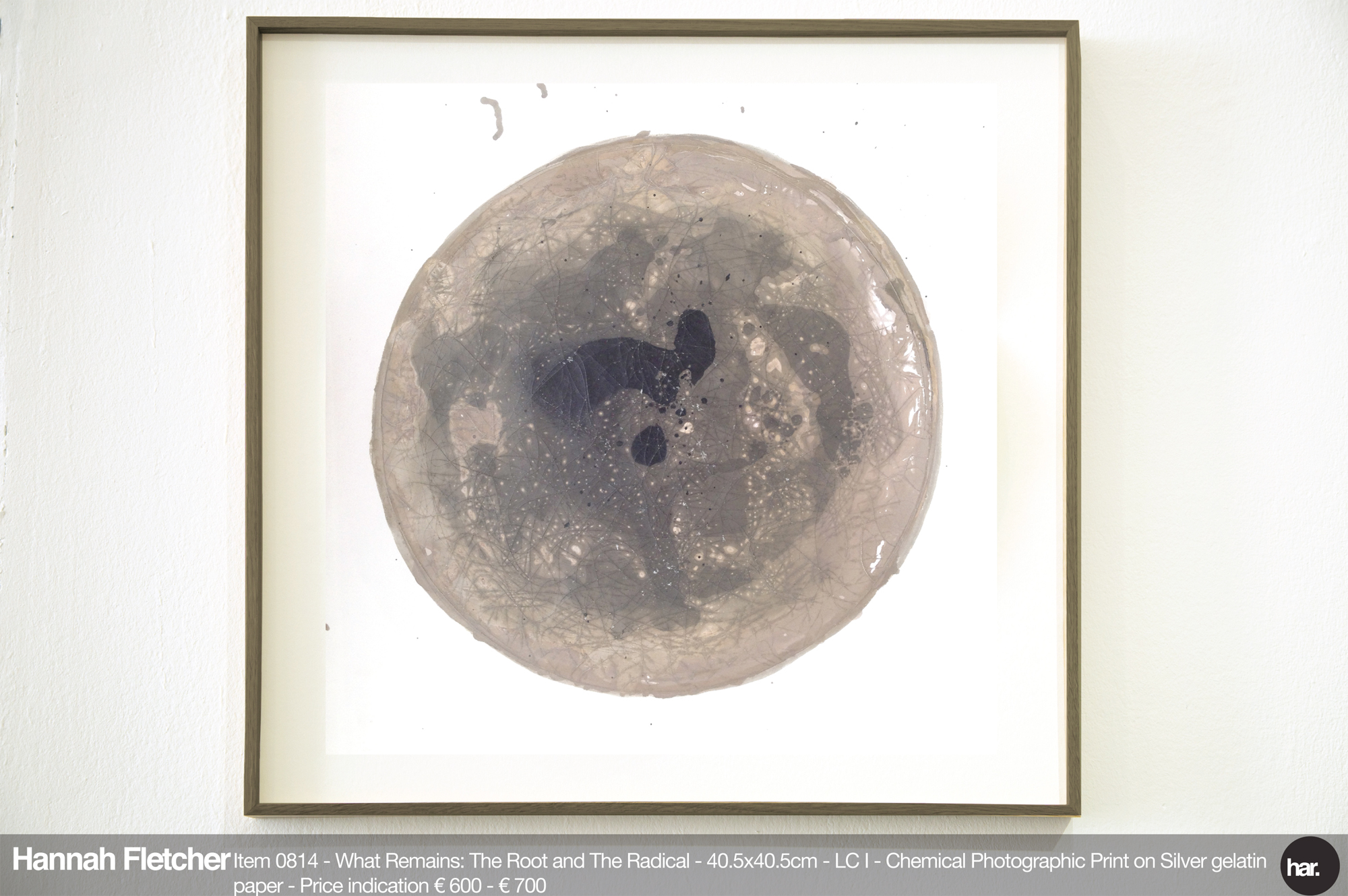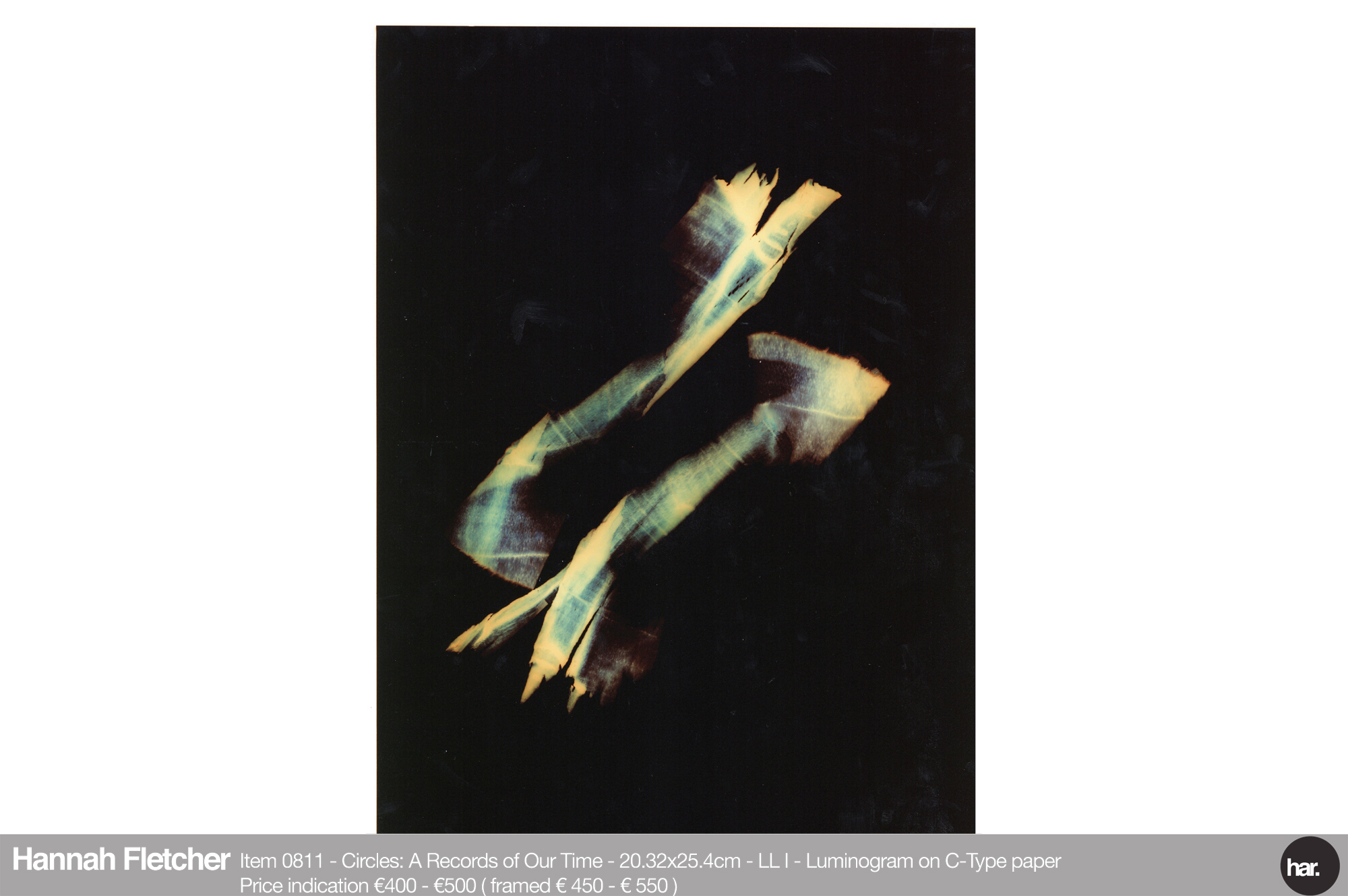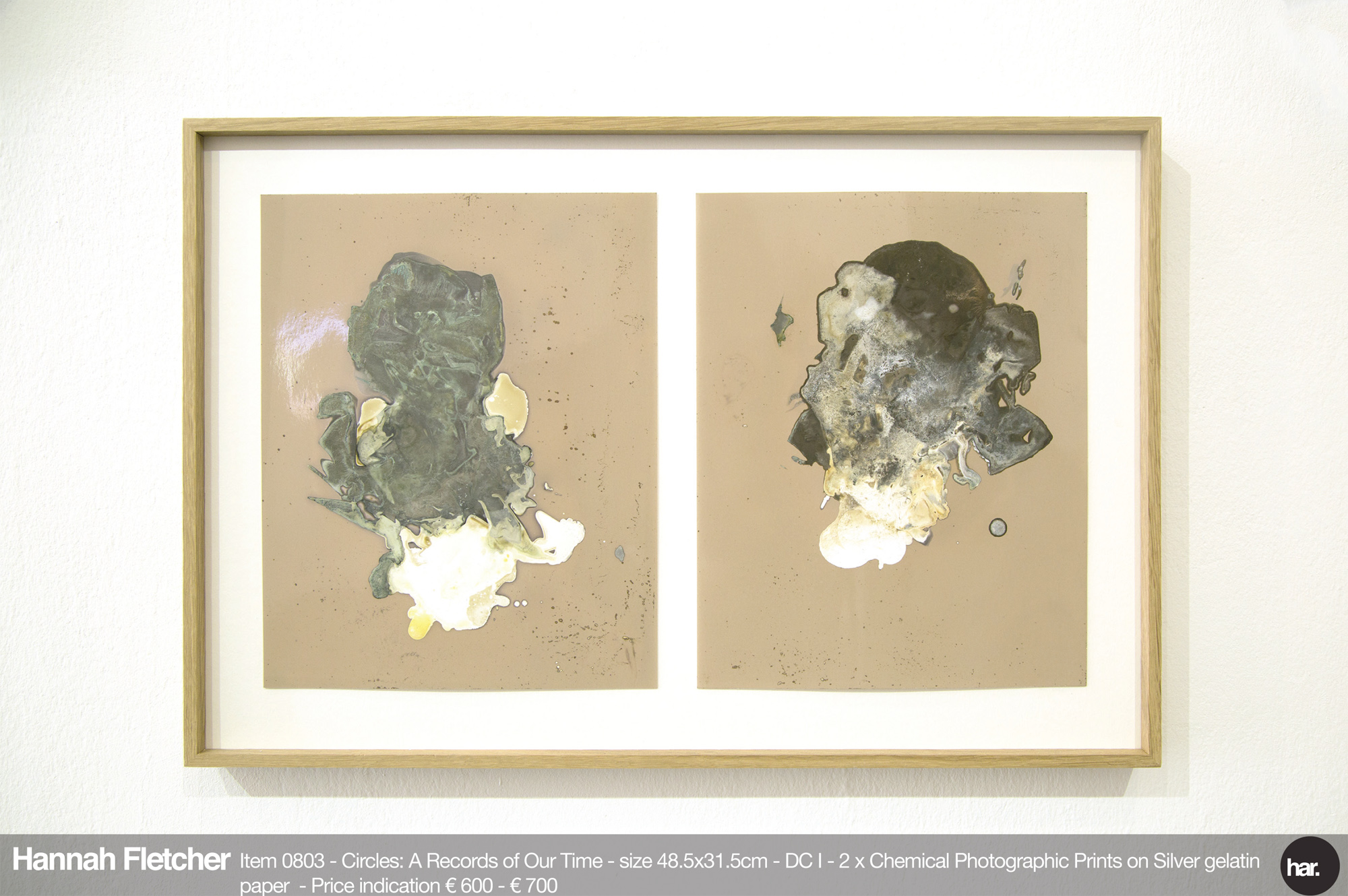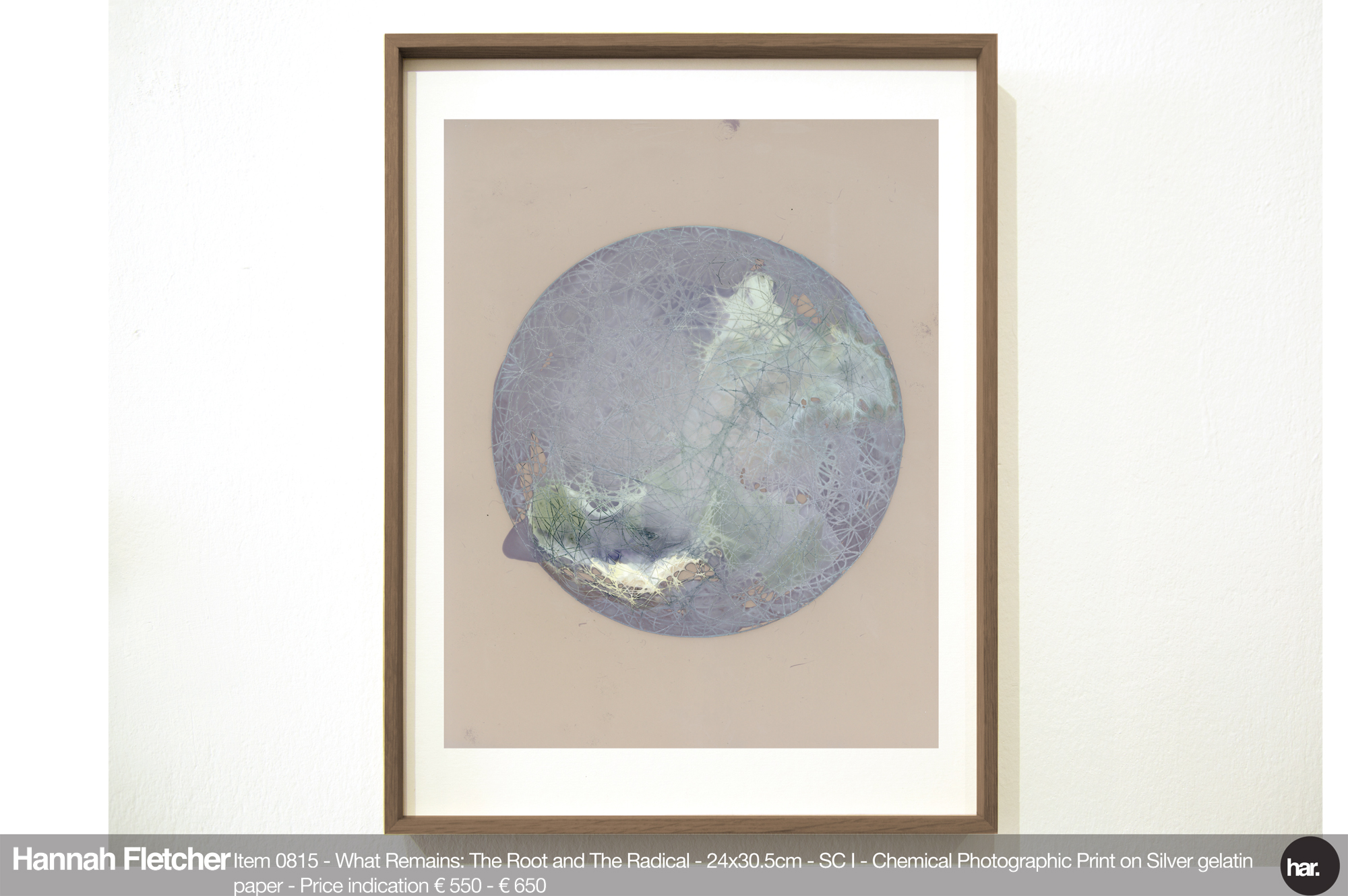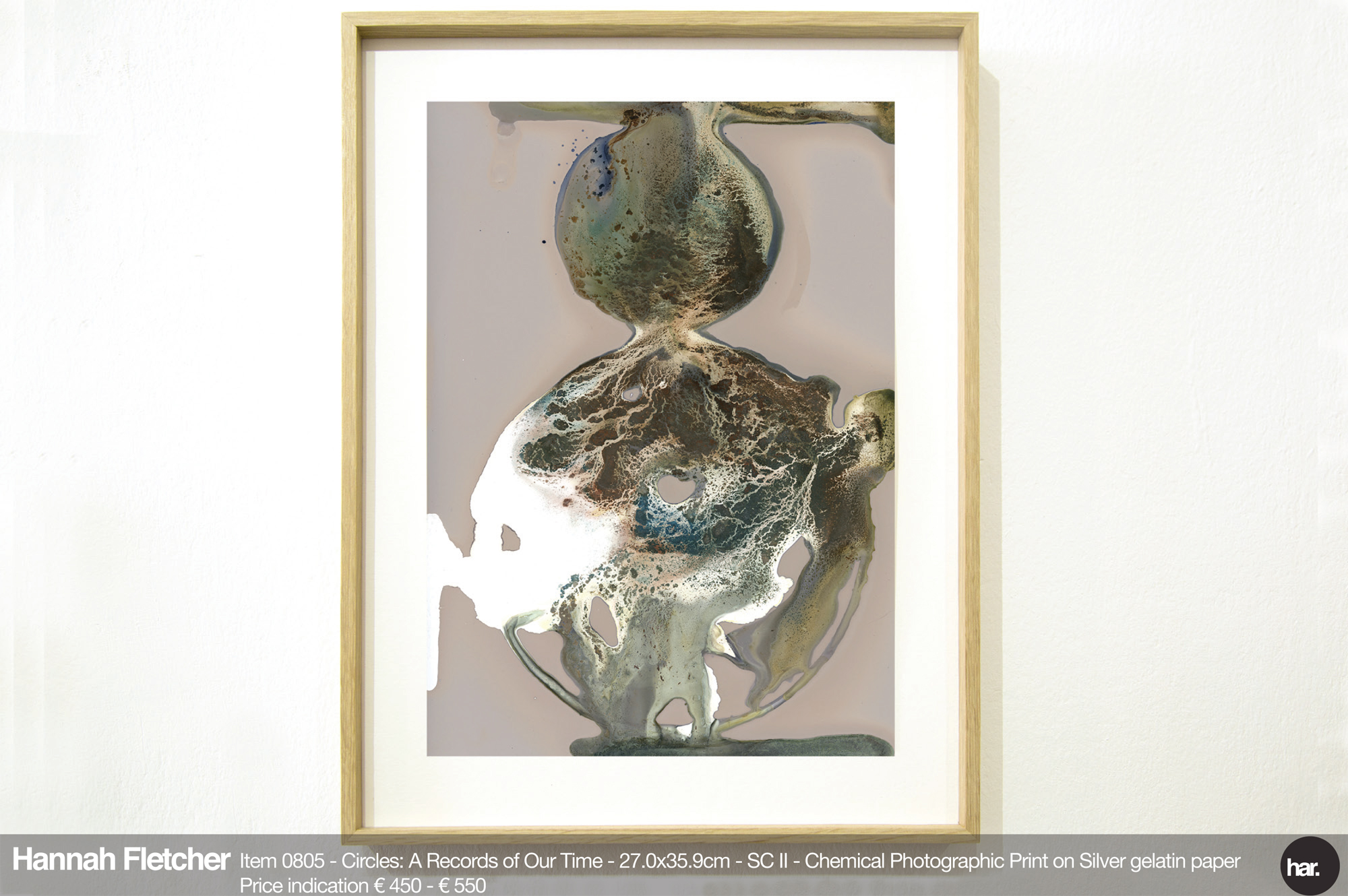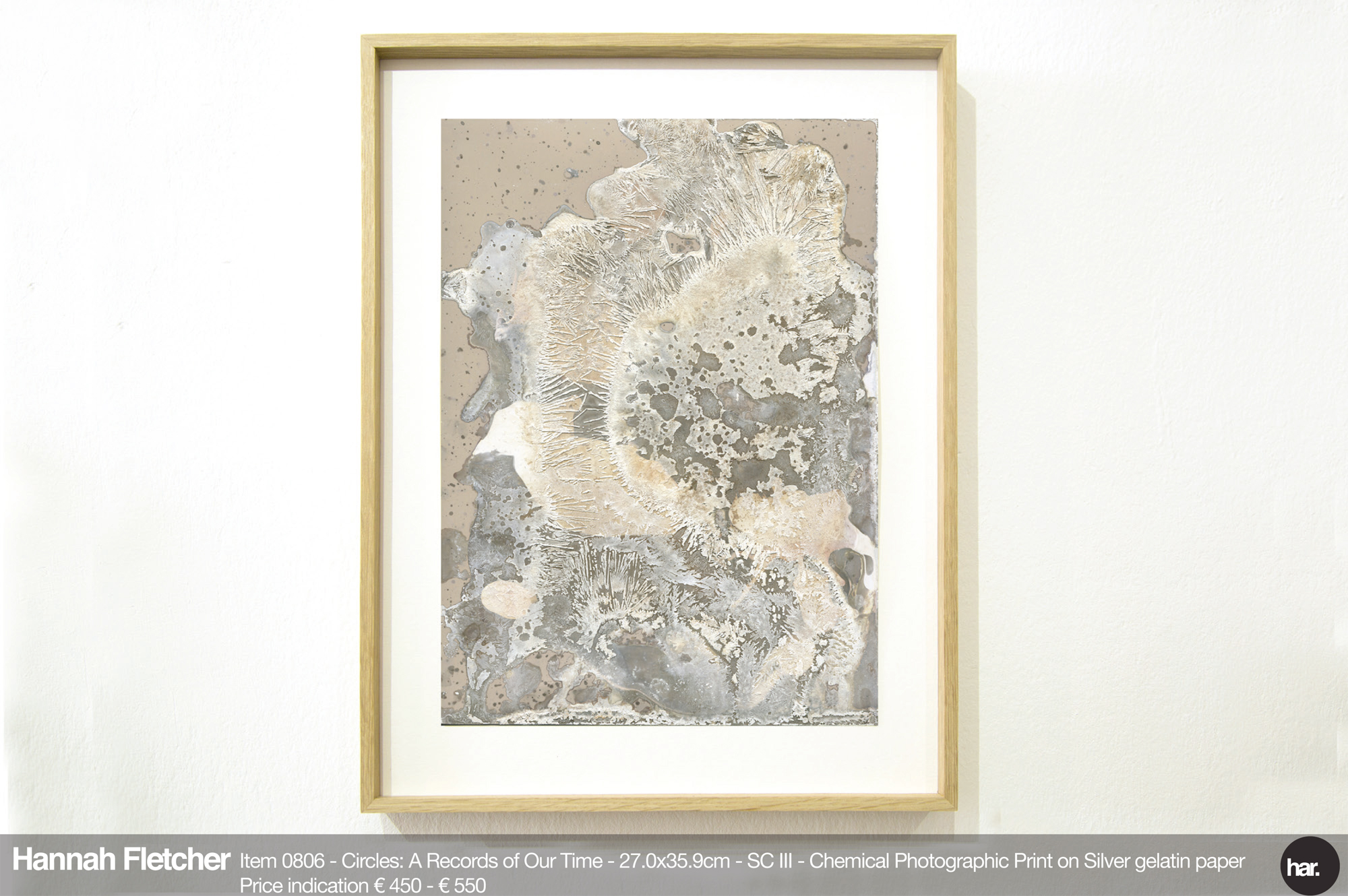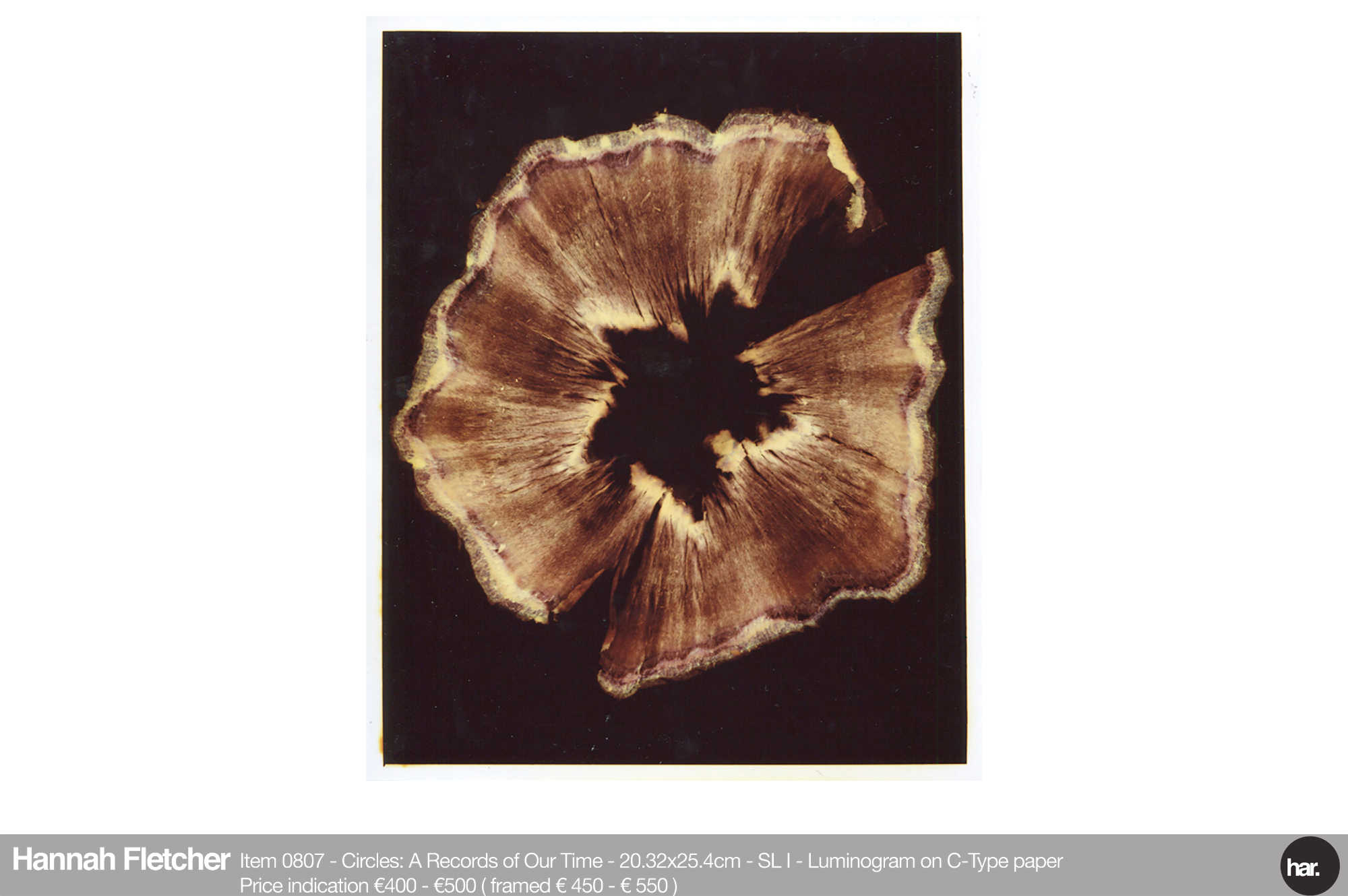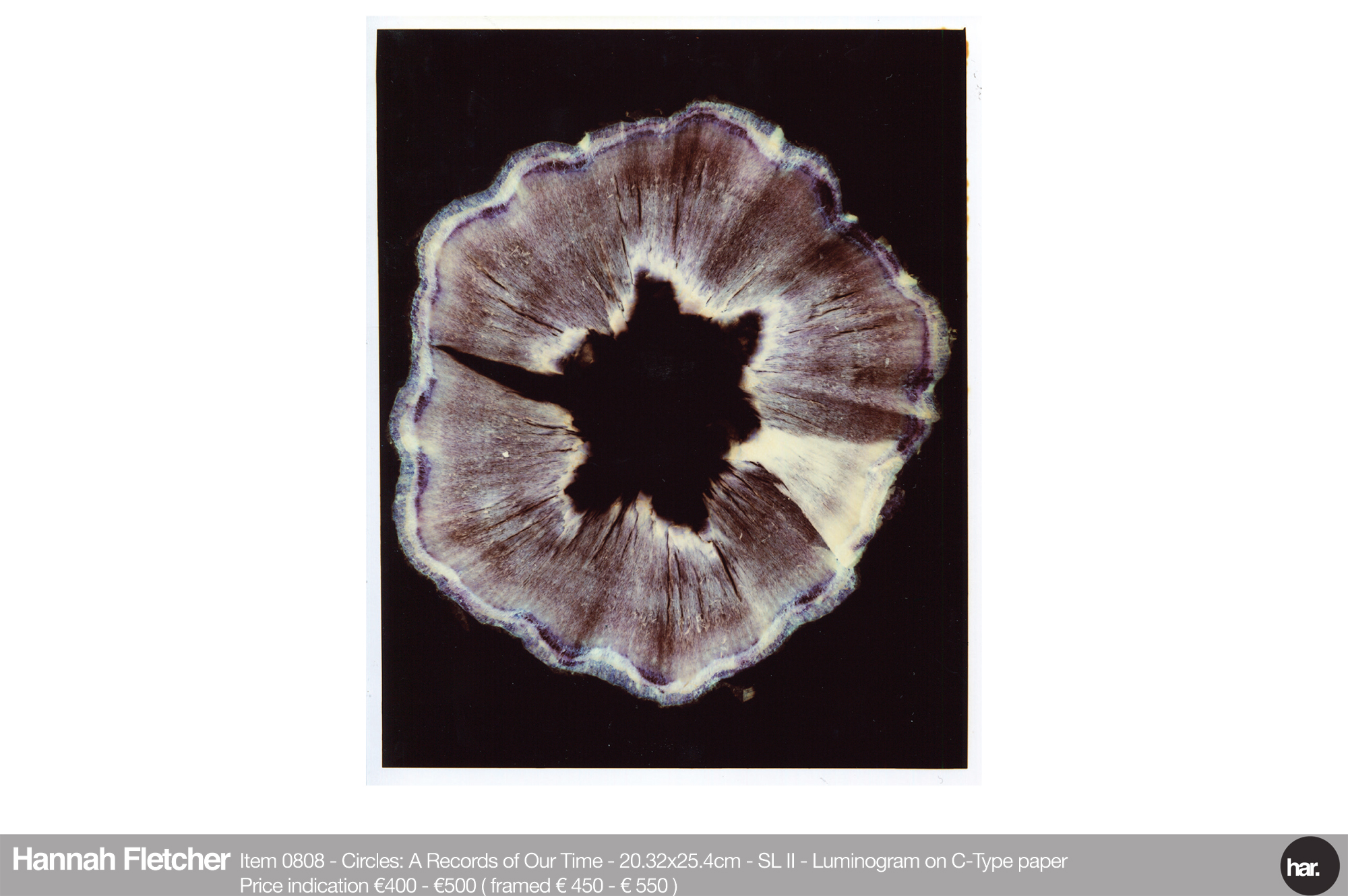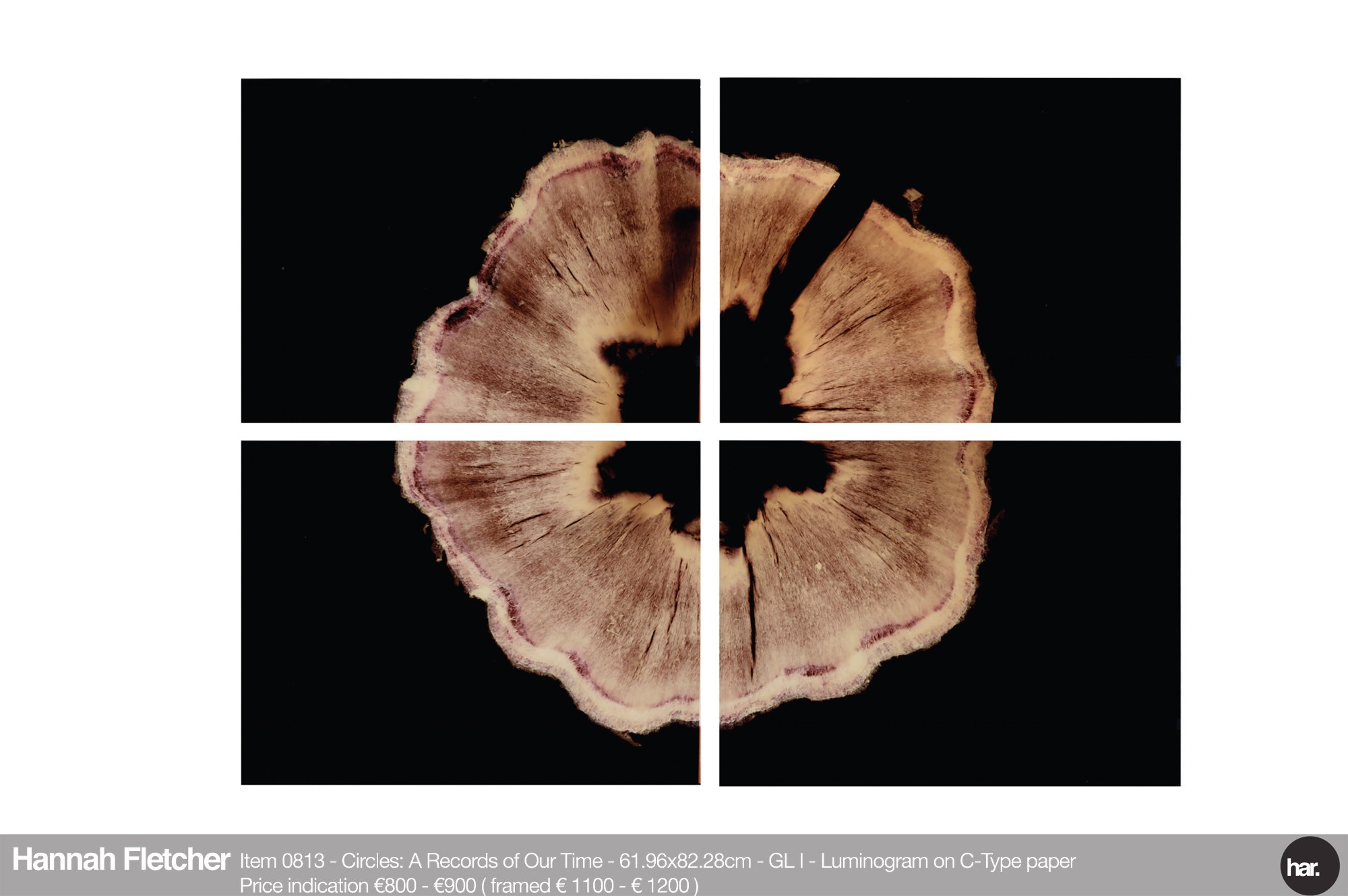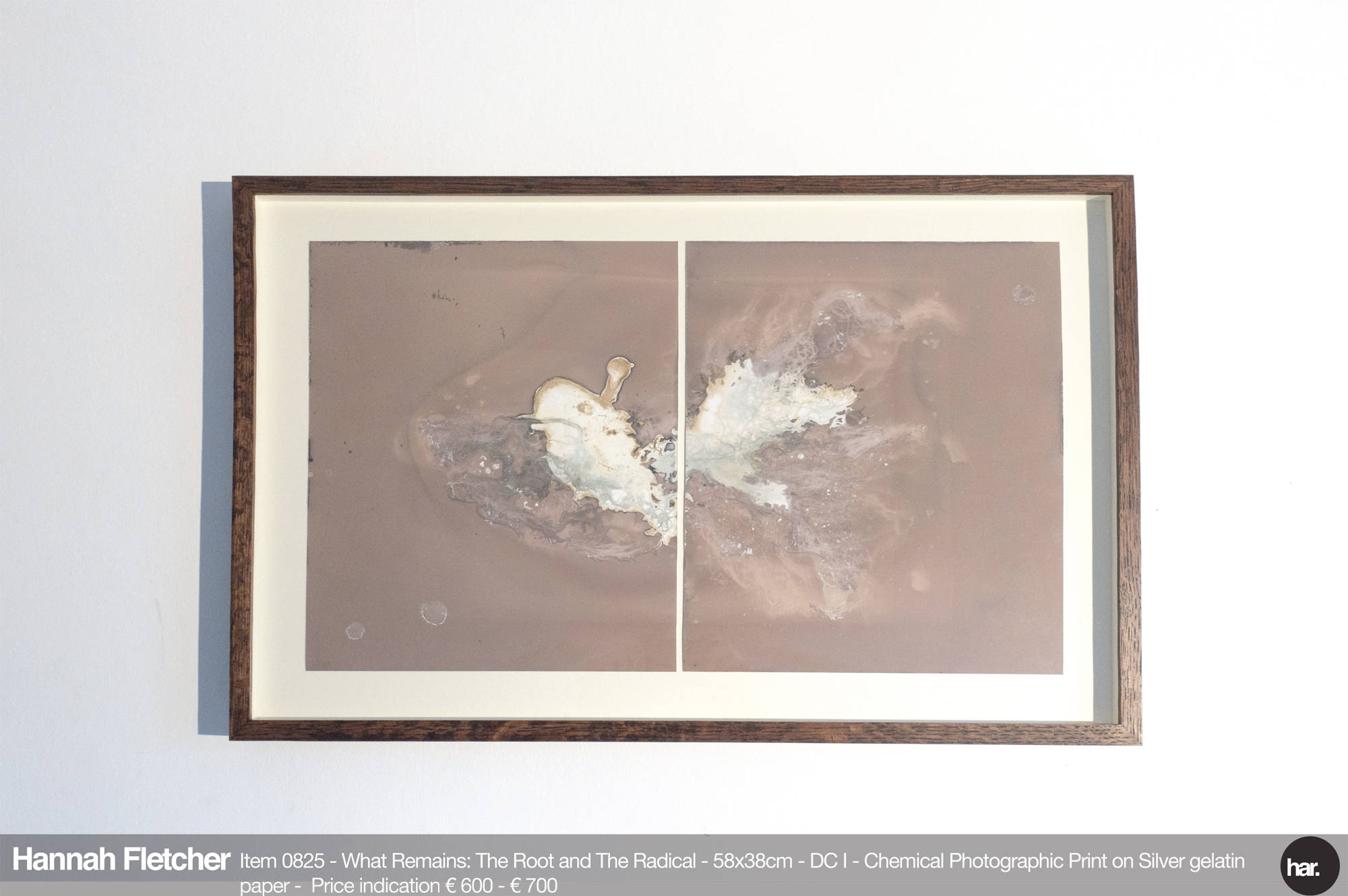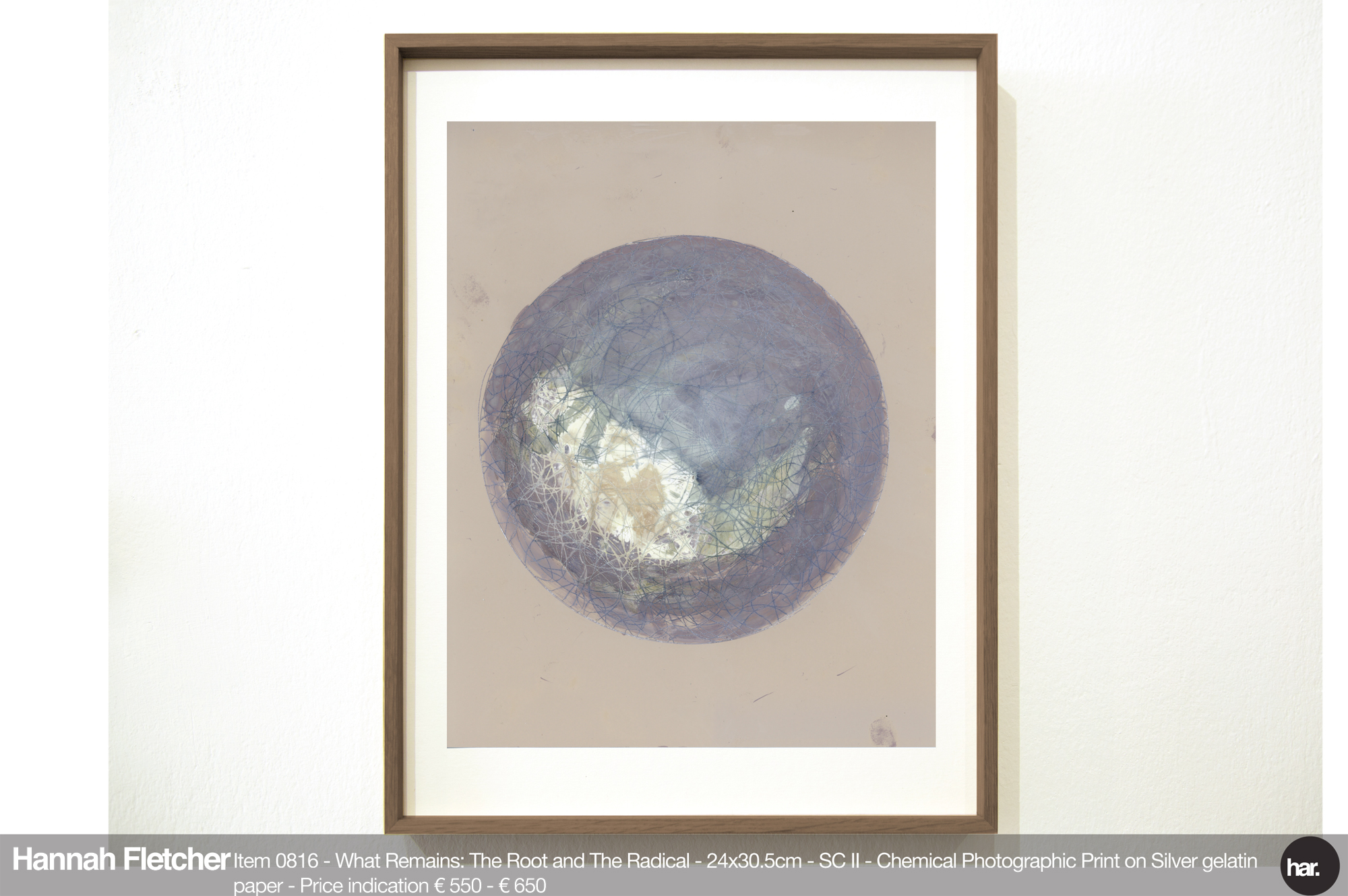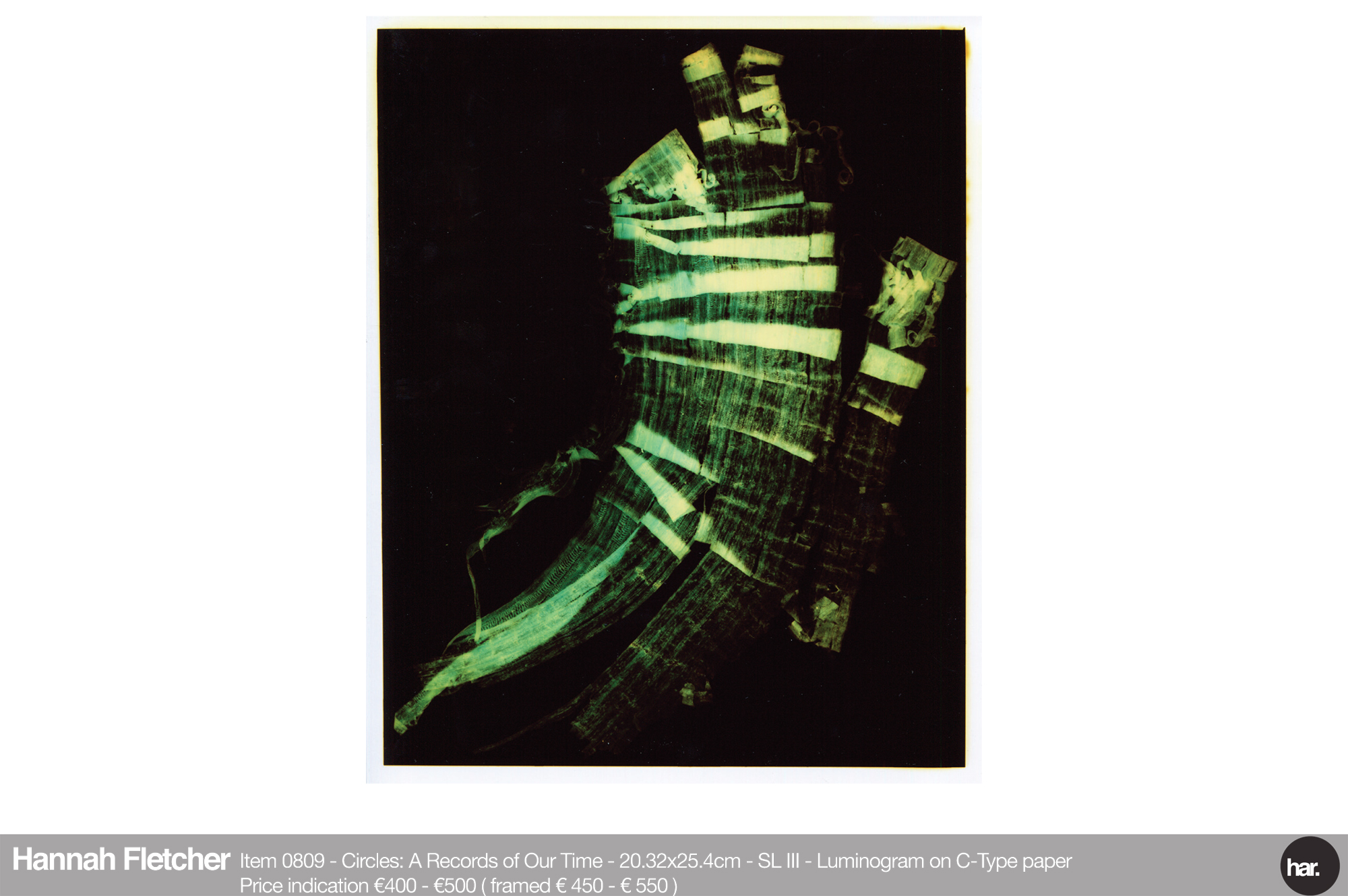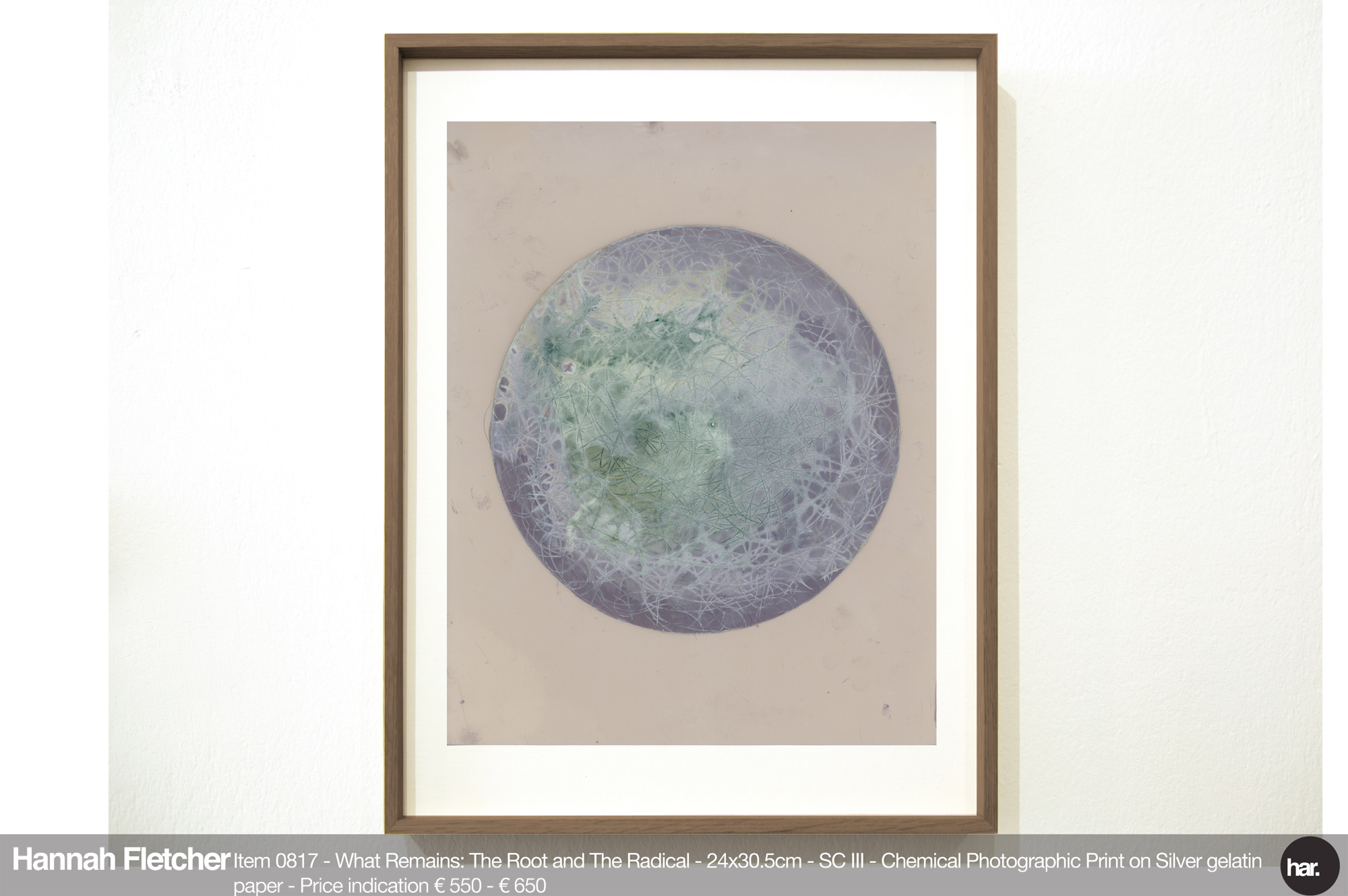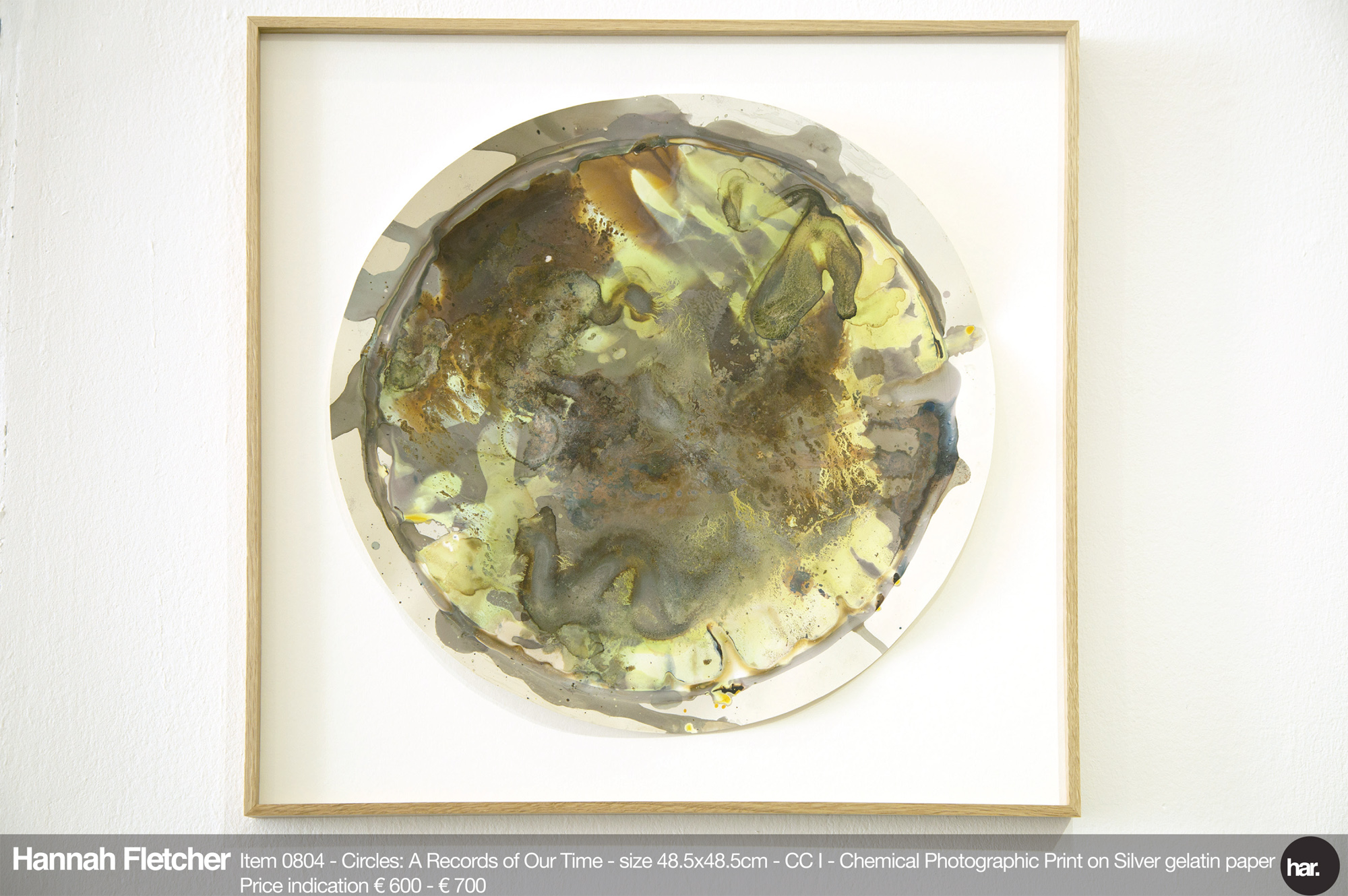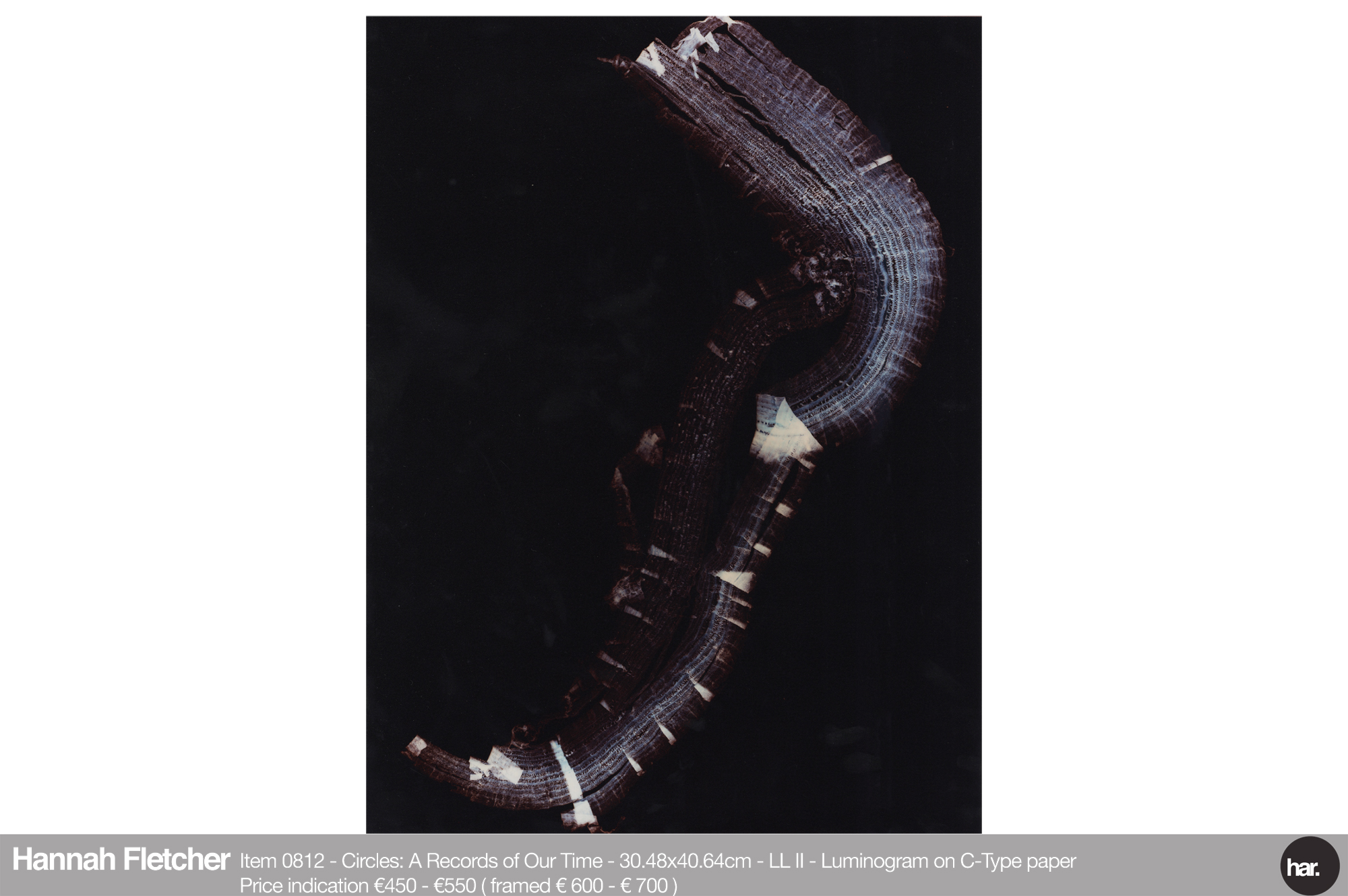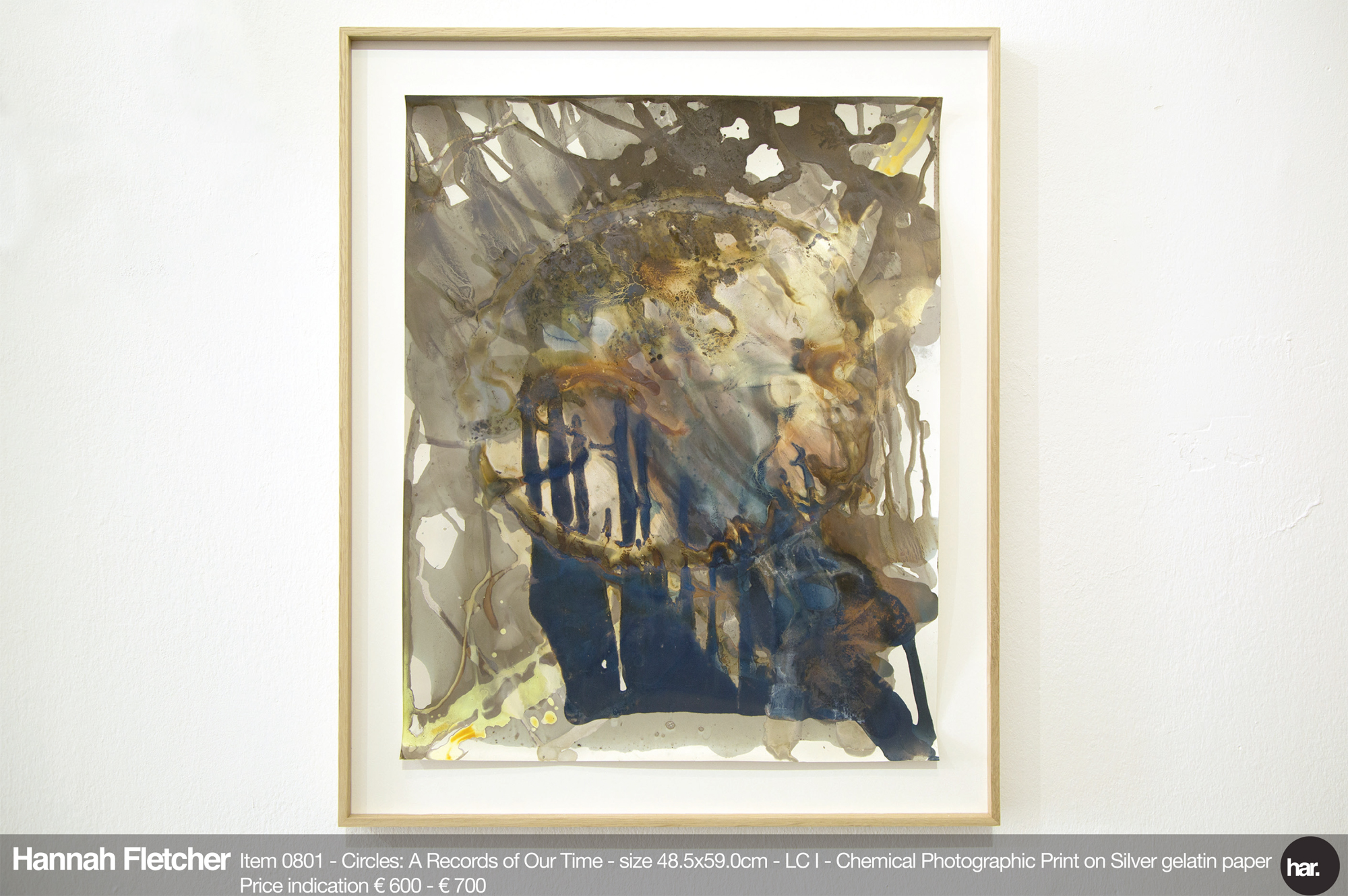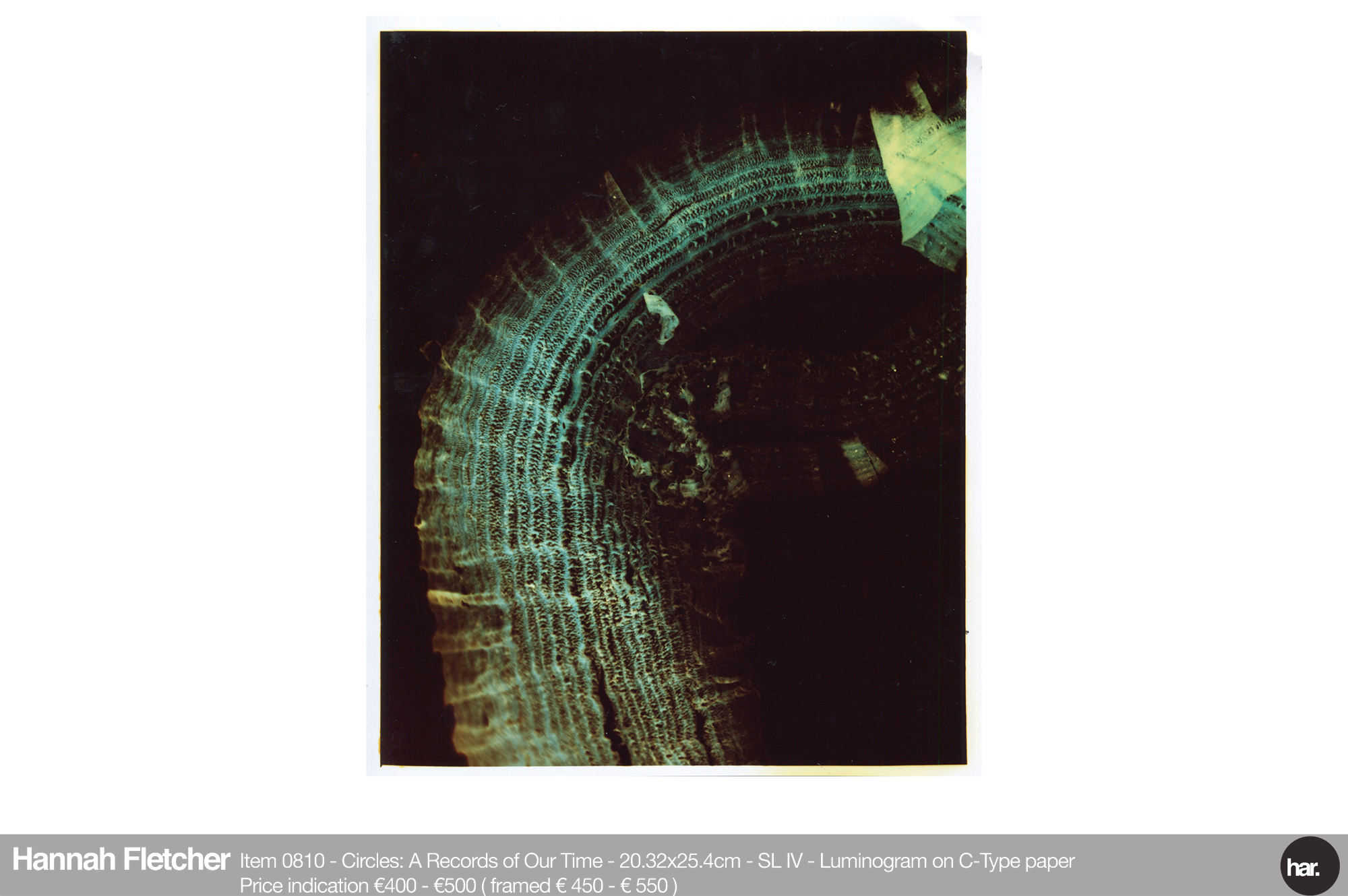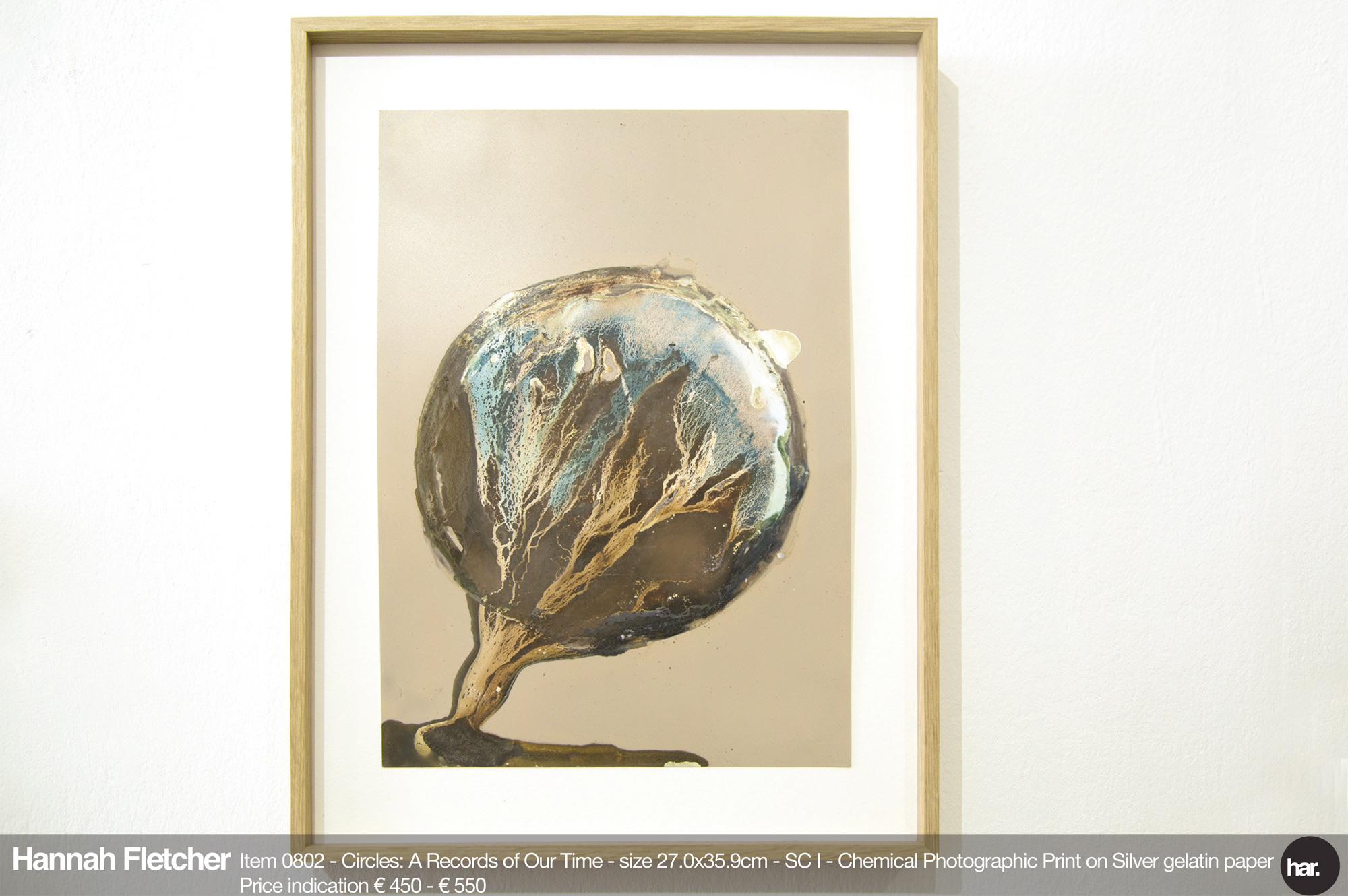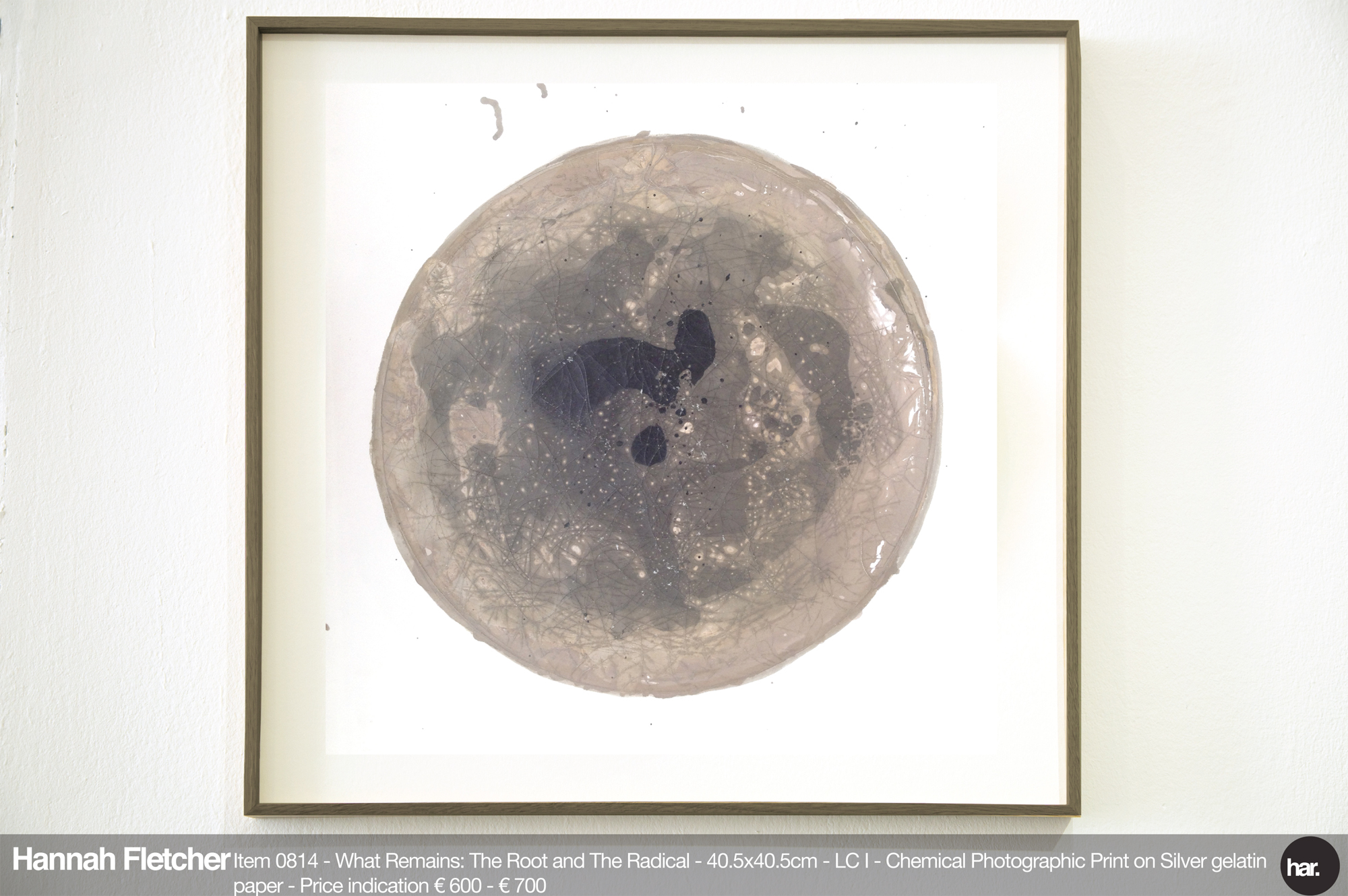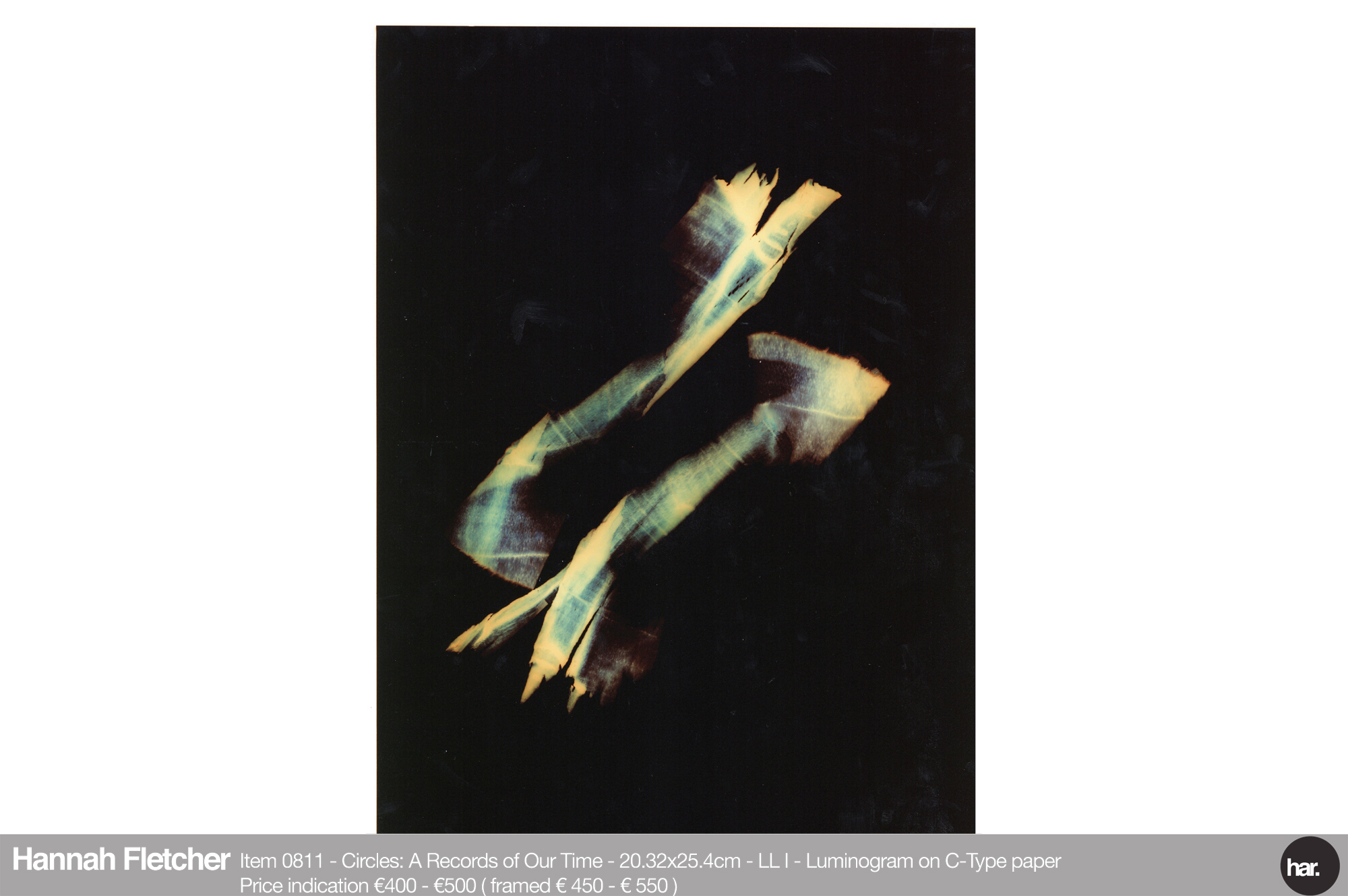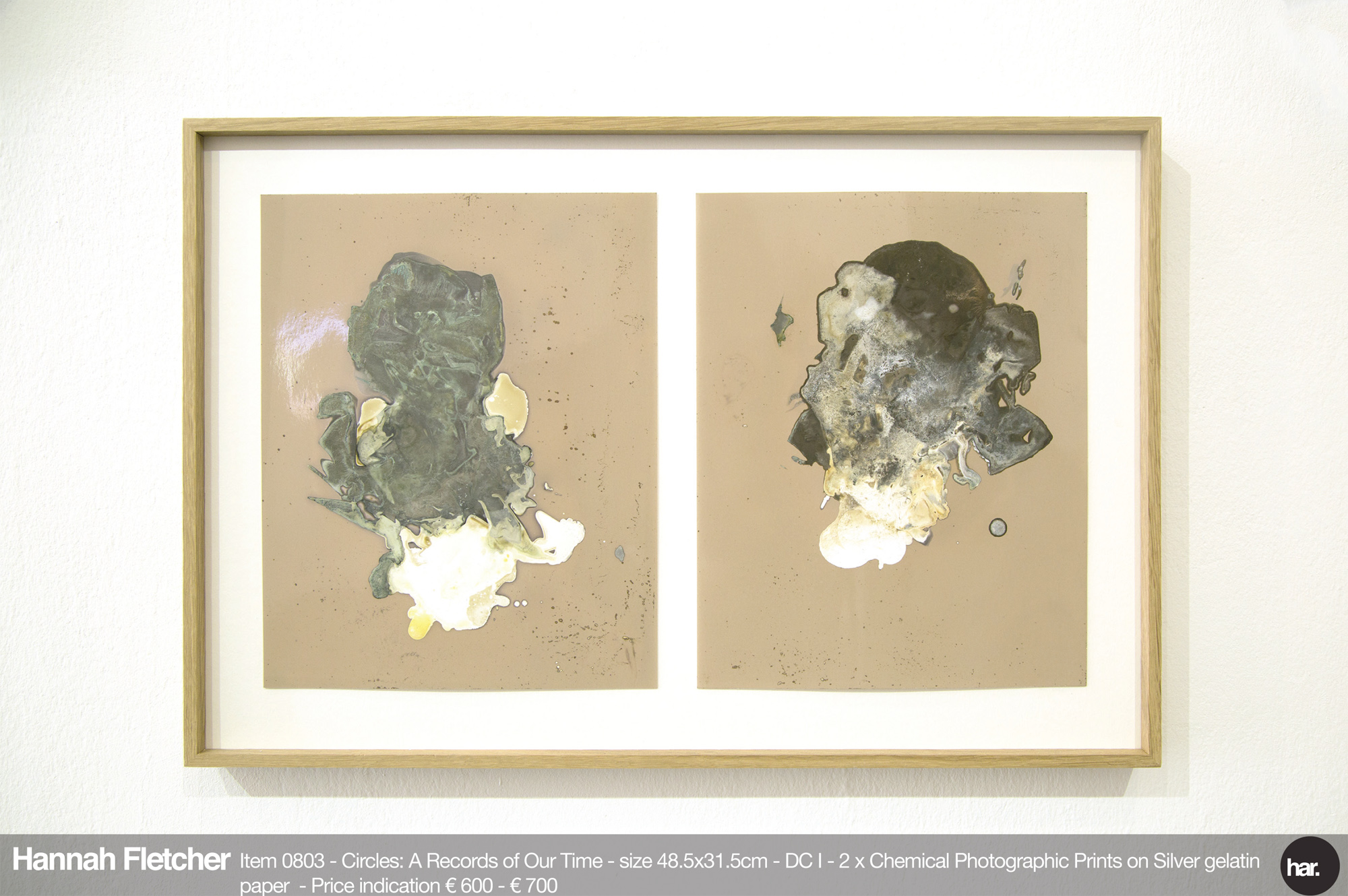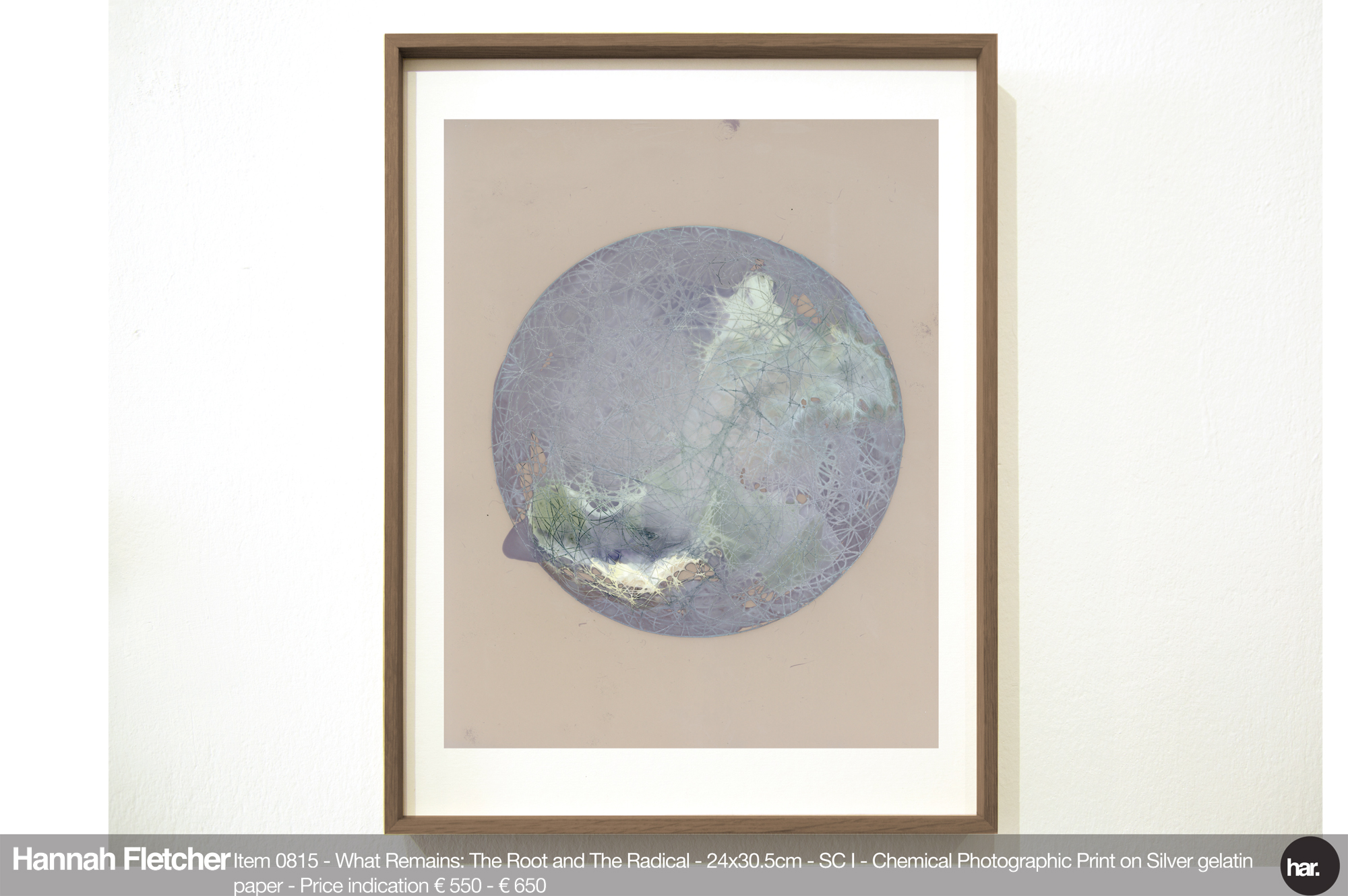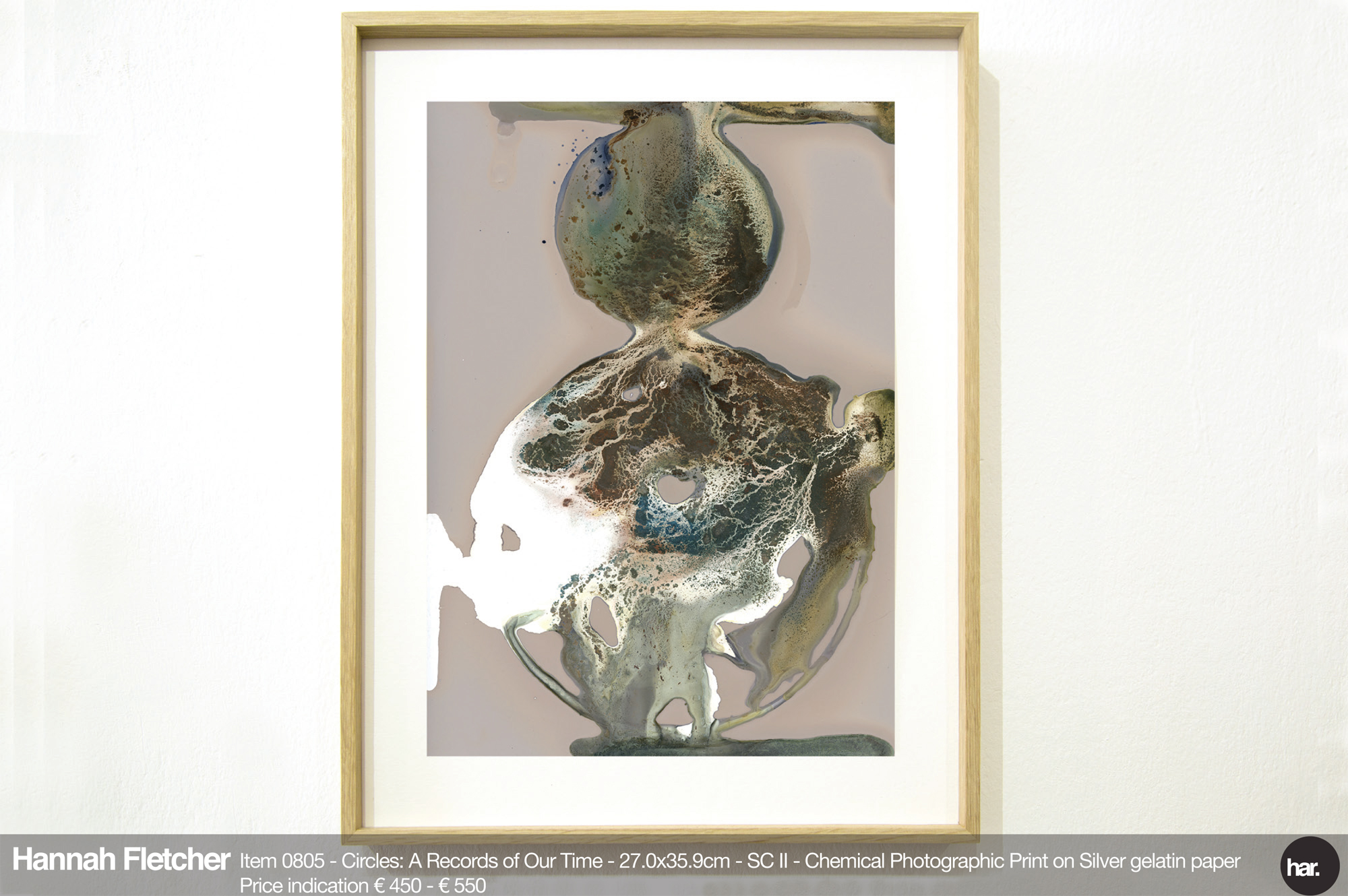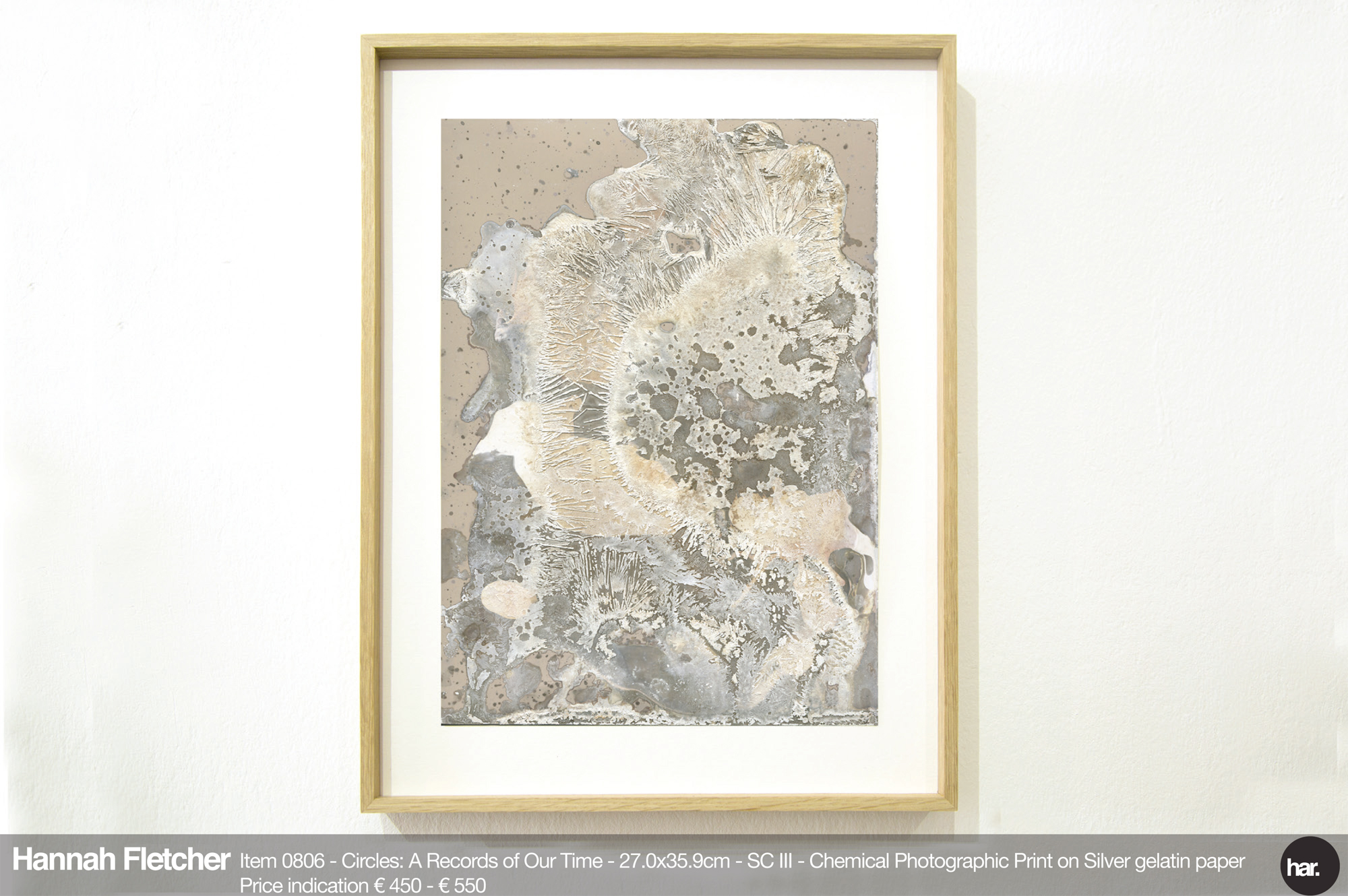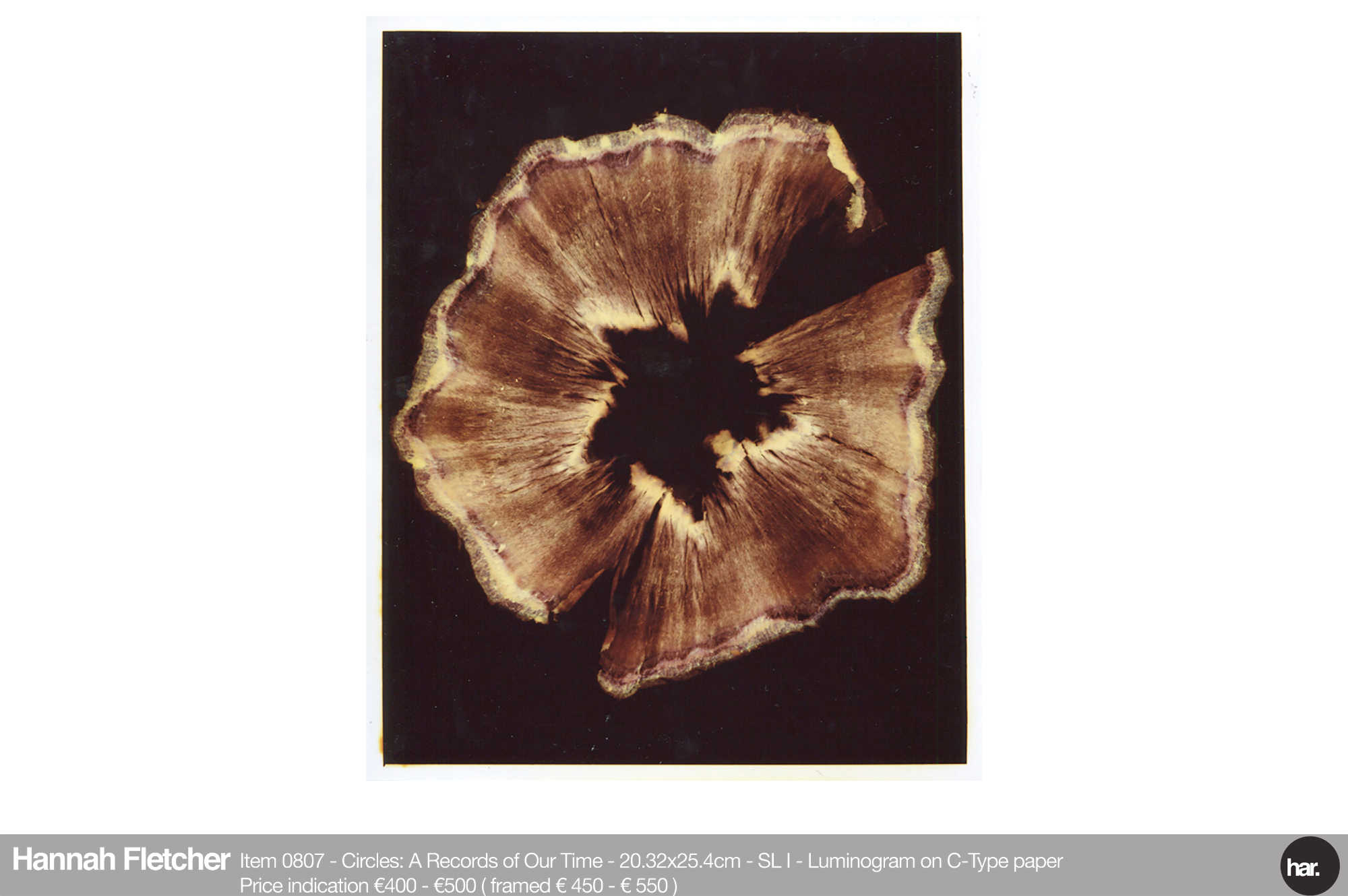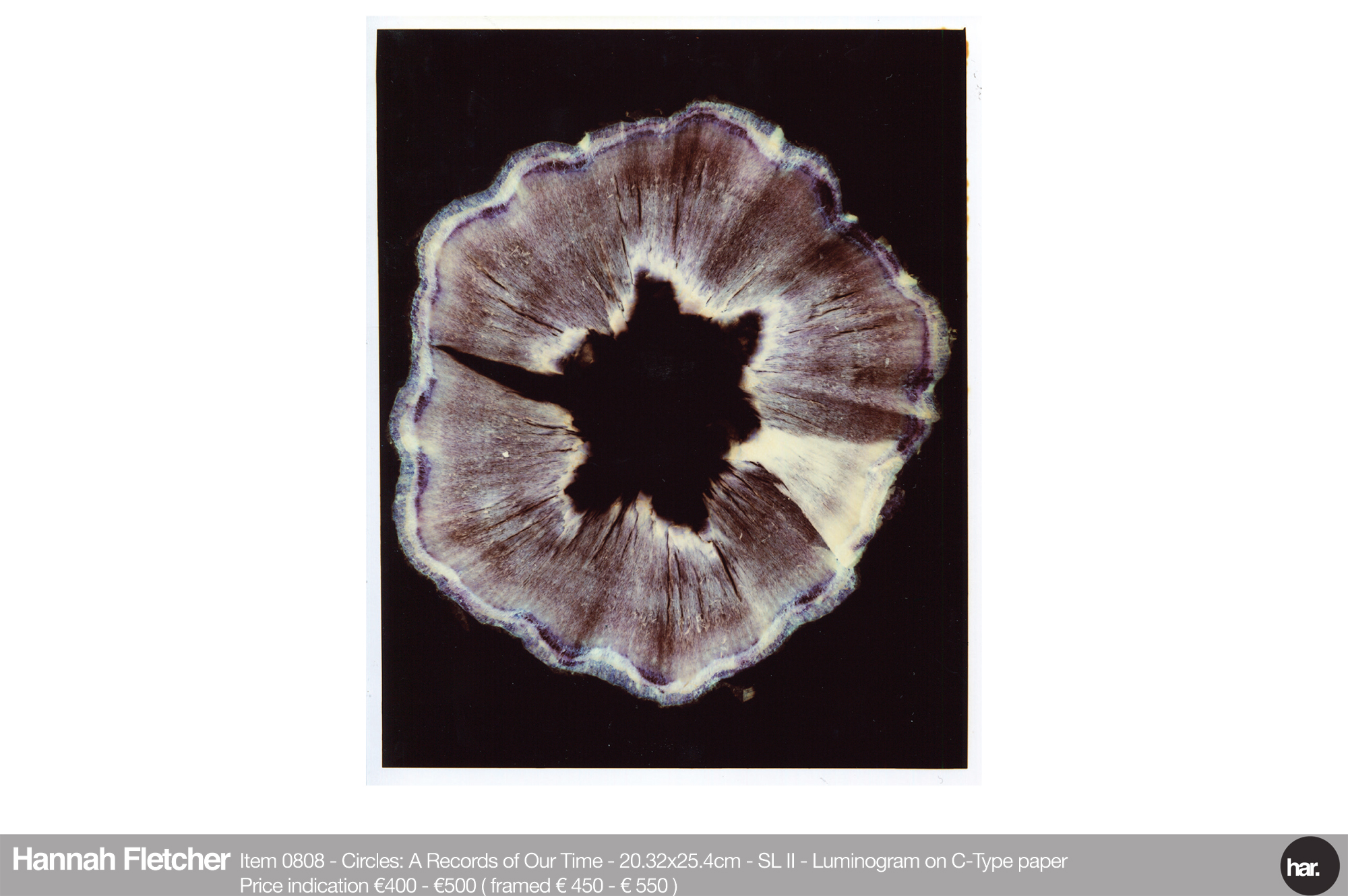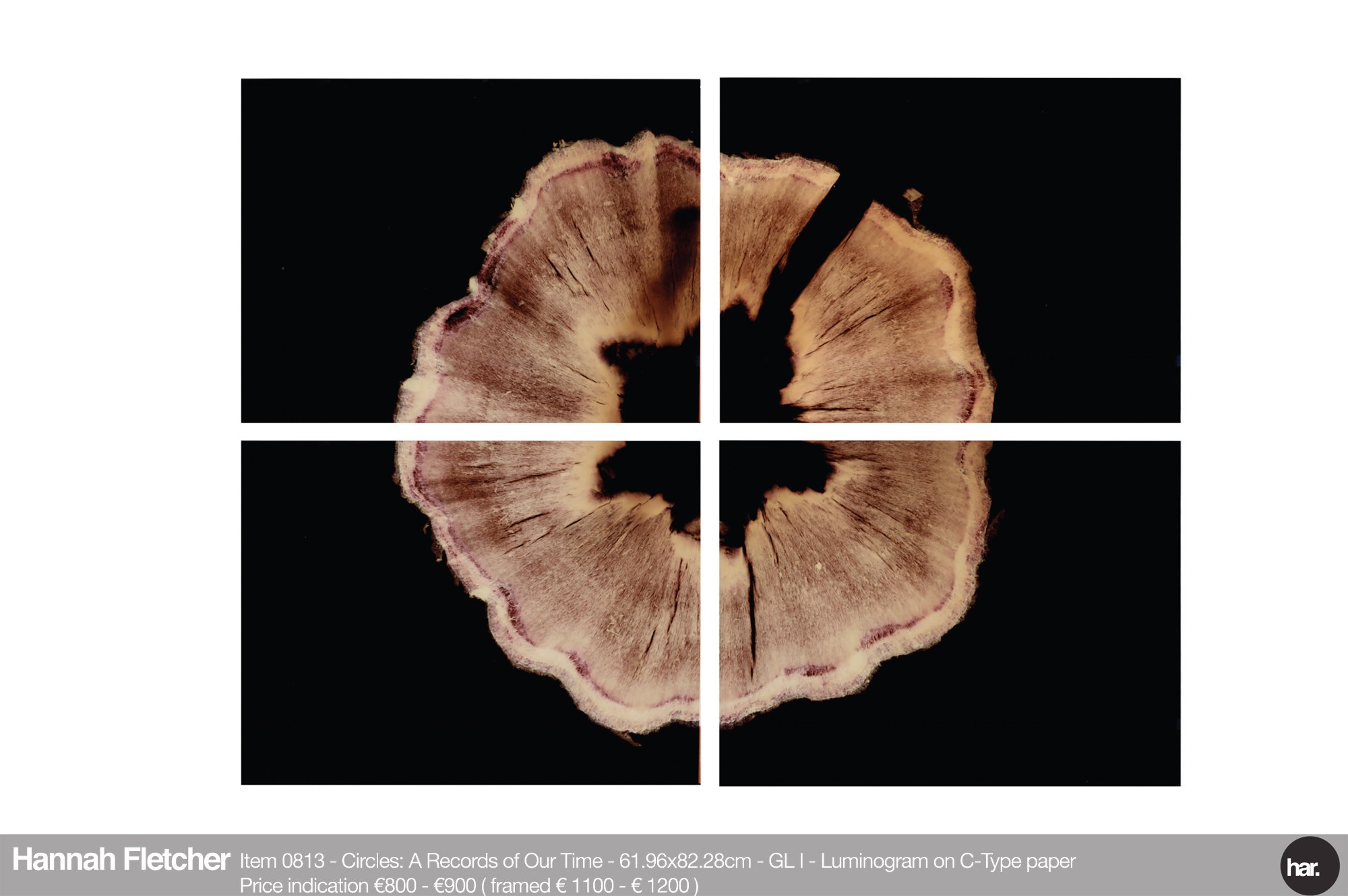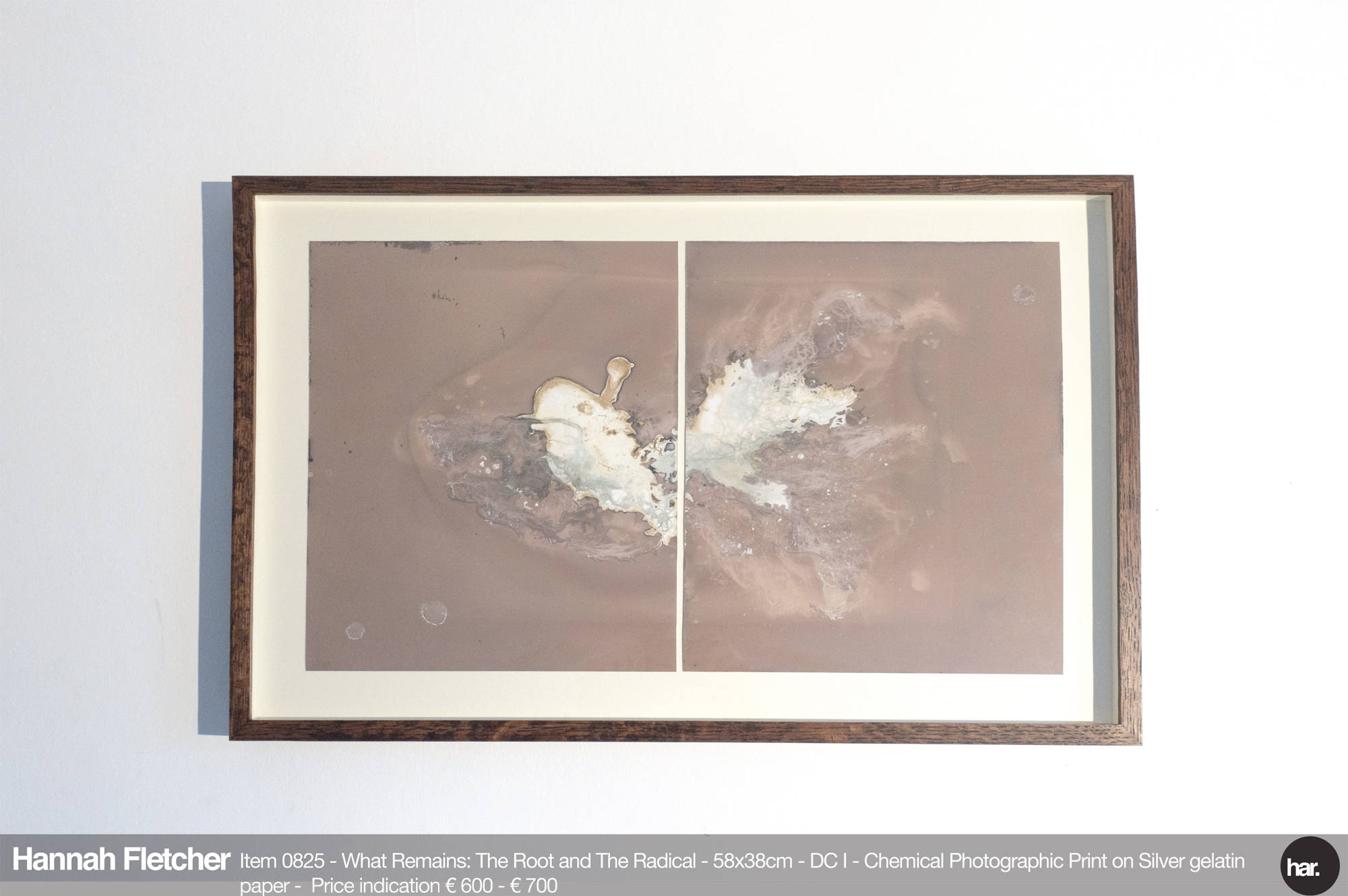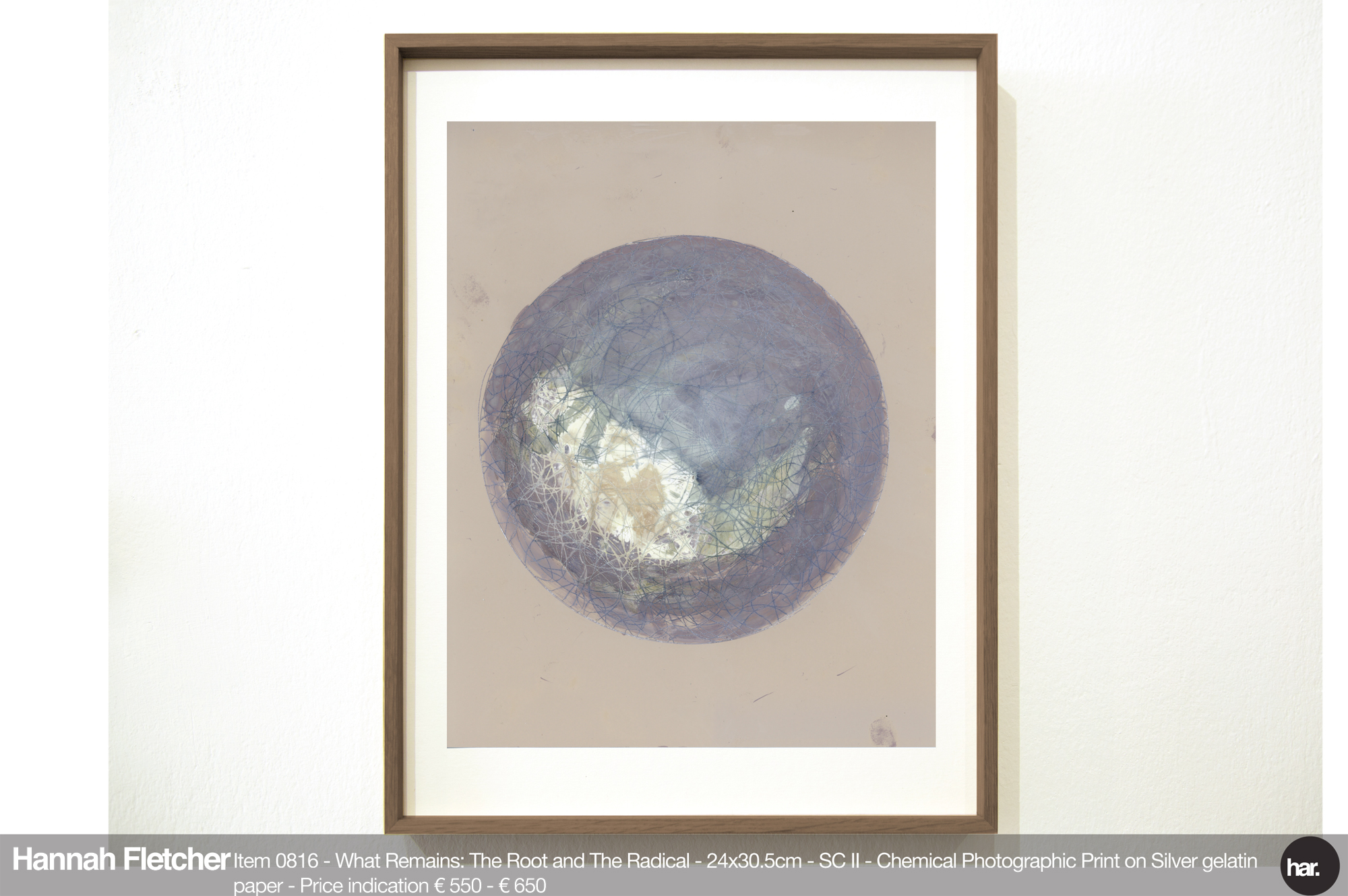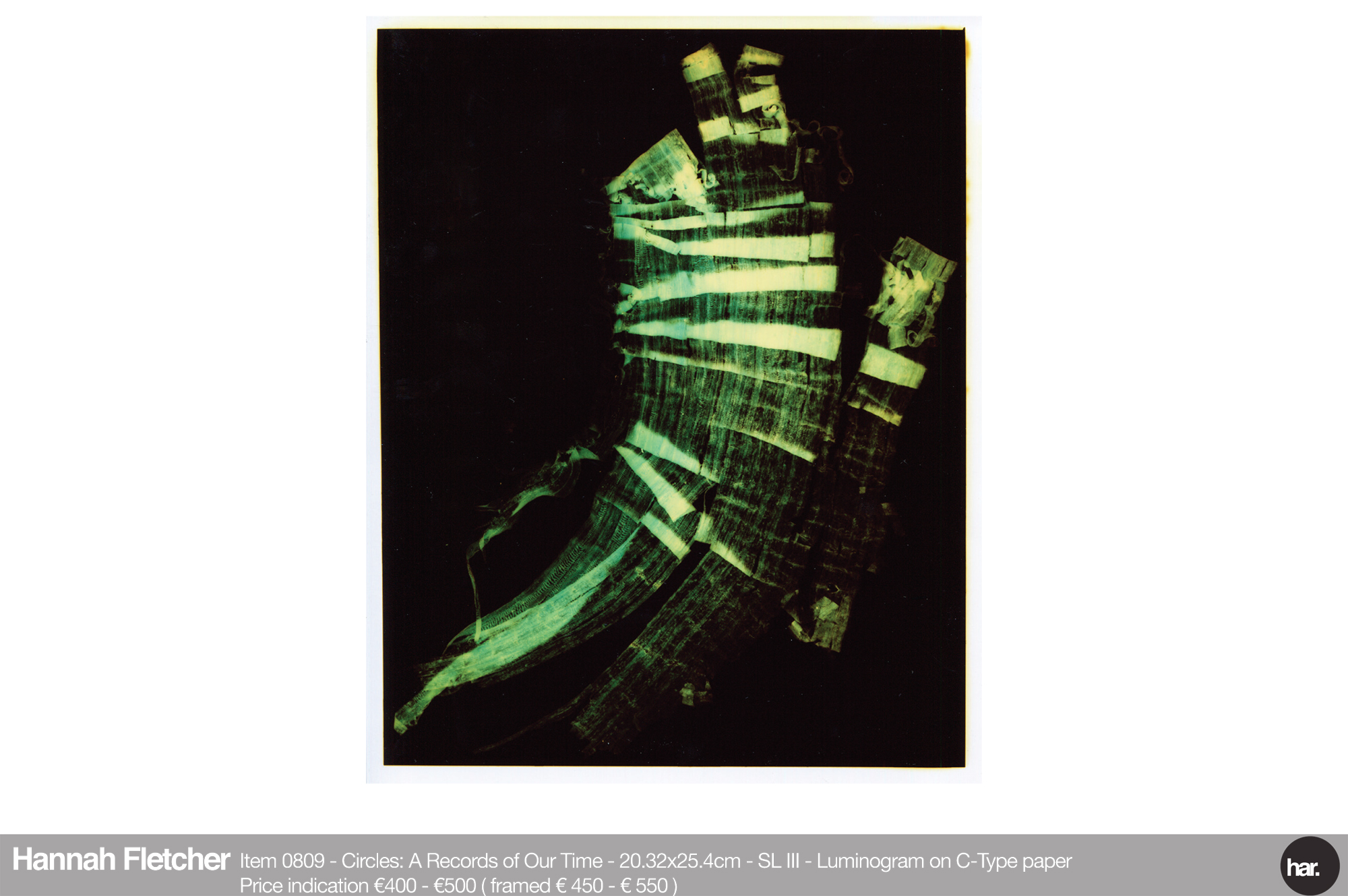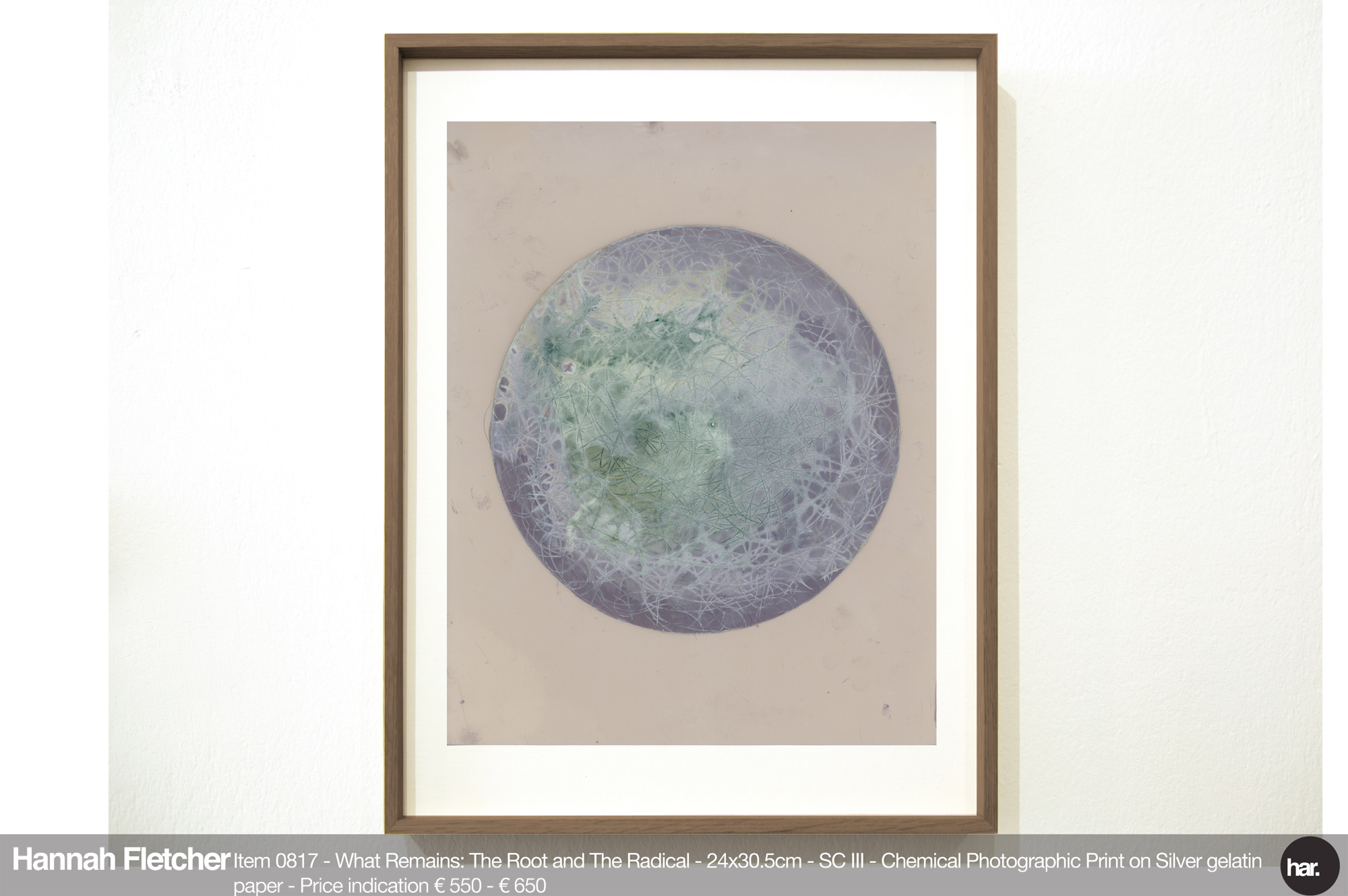 Hannah Fletcher is a London based artist, she gained her BA in Photography from London College of Communication, UAL, in 2017.
Hannah explores ways to combine her fascination with photographic processes, organic materials and her concern for the natural environment. The result is a unique flow between processes and materials, research and exploration and the poetic and the political.
In the series  – Circles: A Records of Our Time & What Remains: The Root and The Radical – she uses camera-less photography techniques. Hannah enjoys the challenge of self-imposed limitations, and with these series she has doubled that affect, exploring the challenge of intertwining the organic through a rigidity innate to the photographic; so that both mediums' respective haphazard and unpredictable qualities synthesise an outcome.