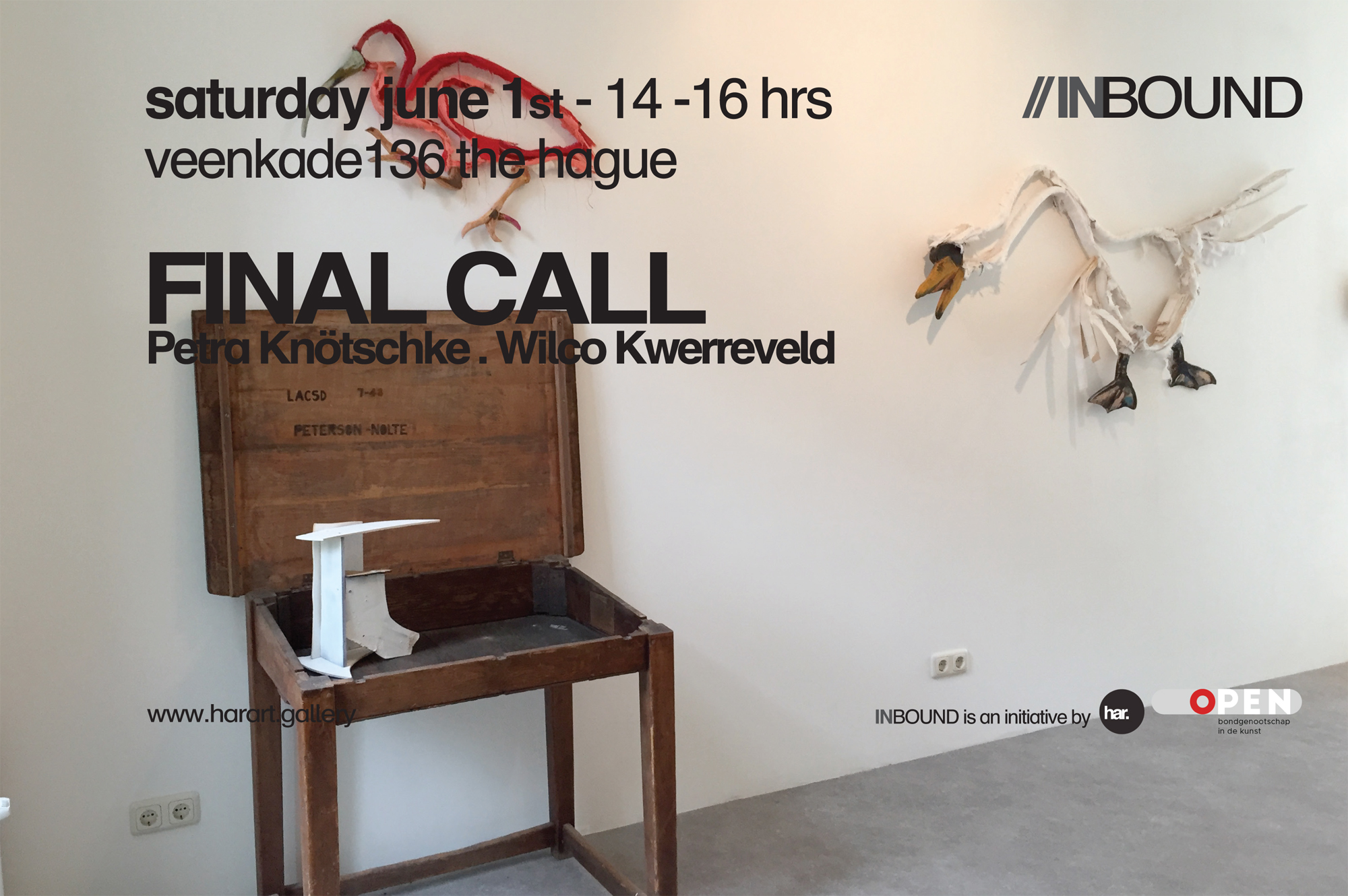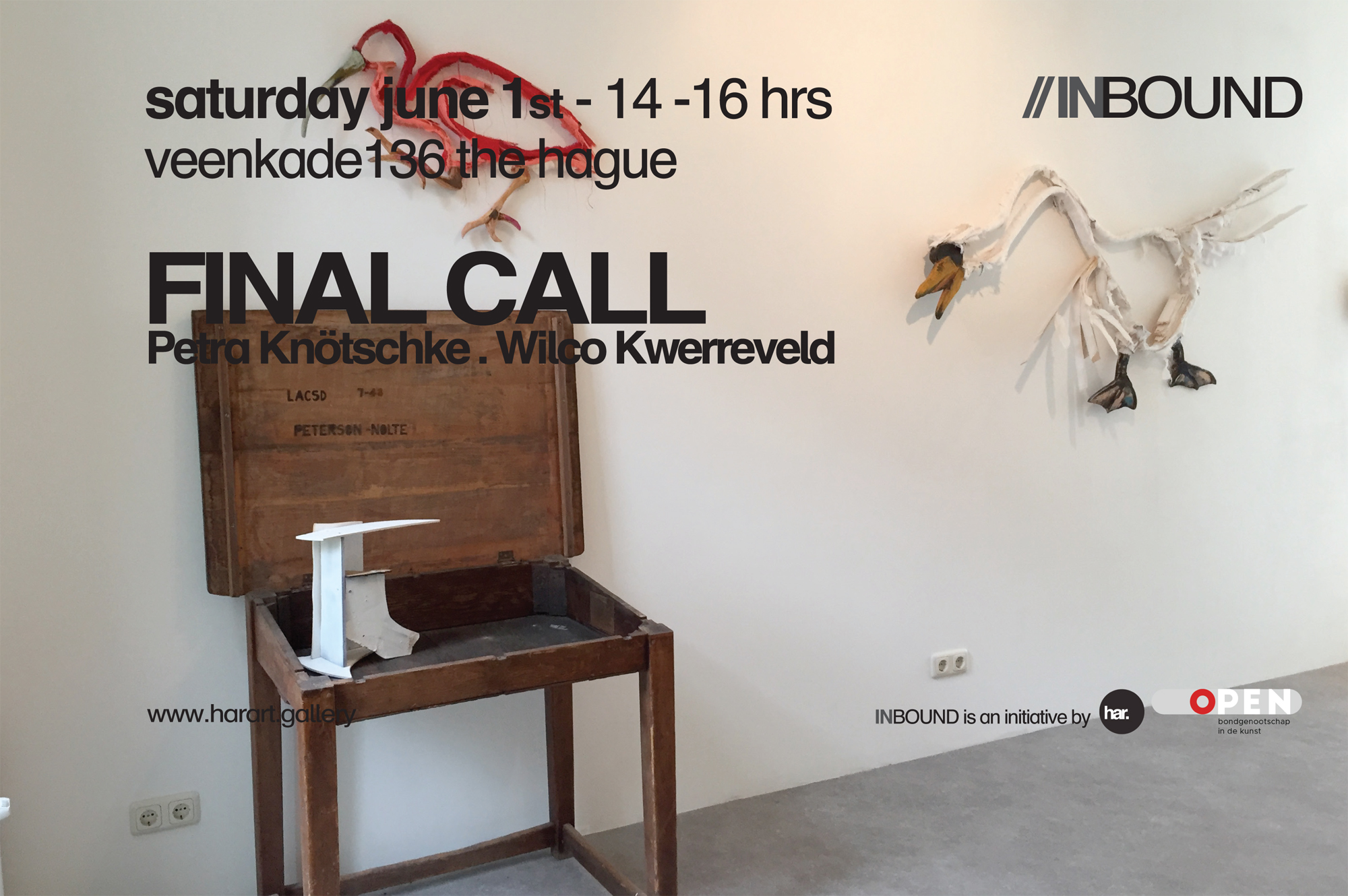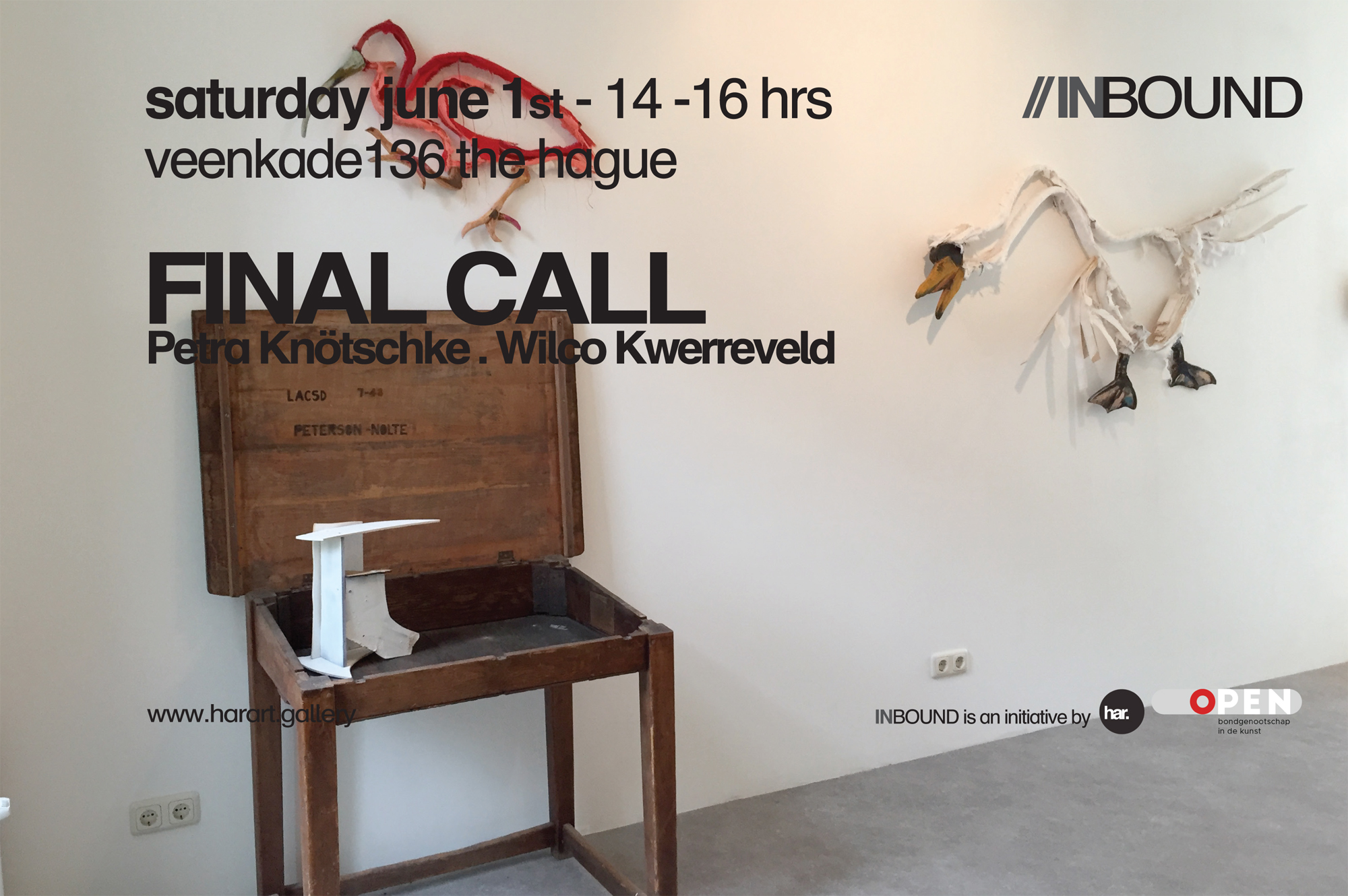 har. art gallery and OPEN bondgenootschap in de kunst
present artists Petra Knötschke and Wilco Kwerreveld at:
//INBOUND – FINAL CALL
We received a fair amount of phone calls and messages of people who didn't have the opportunity to visit during Hoogtij 57 and last weekend.
Well… here's your (last) chance. Join us this Saturday June 1st  from 14 to 16 hrs!
Petra Knötschke's works occupy an alternate space.
Her 'Constructs' subtly intervene our world opening up alternate ways of seeing.
Her Teatrico's are made from retrieved materials like cardboard, wood, rope and wallpaper can be regarded as humorous, disarming and emotional. Each scale introduces a new perspective and relation, becomes an entity.
Wilco Kwerreveld's works are a testament to his years of enduring research and interaction with nature in which he portrays both it's strength as it's frailty.His wall-sculptures or 'hammered drawings' capture an essence of each of the different animals he depicts.
//INBOUND –  FINAL CALL
Veenkade 136 The Hague.
Your final chance to see the works by Petra Knötschke and Wilco Kwerreveld first hand.
Saturday June 1st from 14:00 to 16:00 hrs.
//INBOUND is collaboration by har. art gallery and OPEN bondgenootschap voor de kunst